CyberAir Mini CW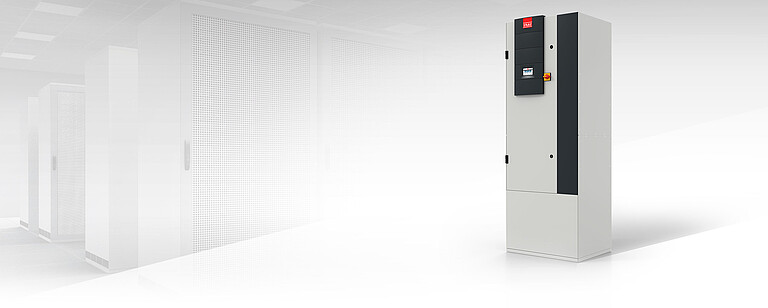 Precision server room air conditioning for small to medium heat loads
CyberAir Mini is an energy-efficient and noise-optimized unit series for small to medium heat loads. These modern and maintenance-friendly units require only a small footprint and can be easily installed in existing server rooms thanks to their compact dimensions.
>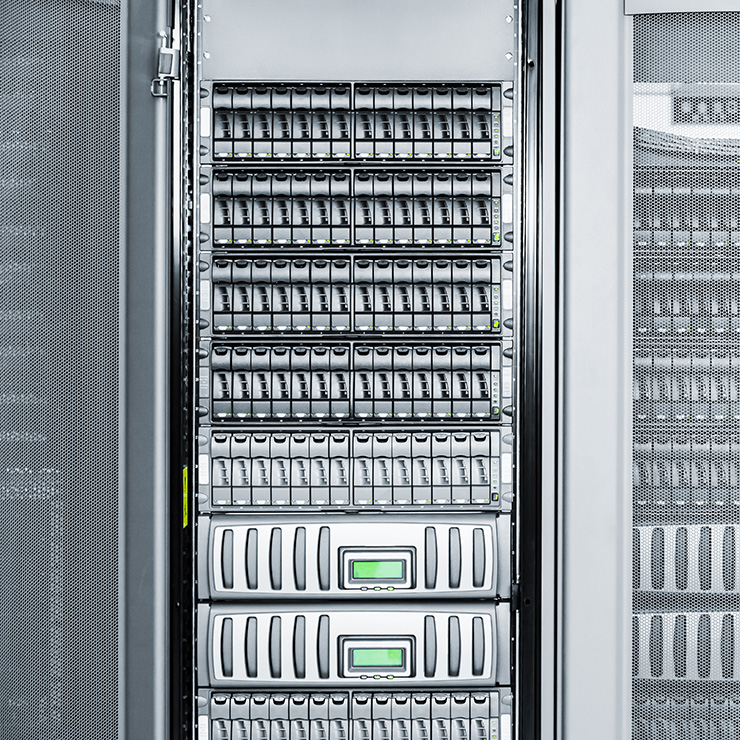 >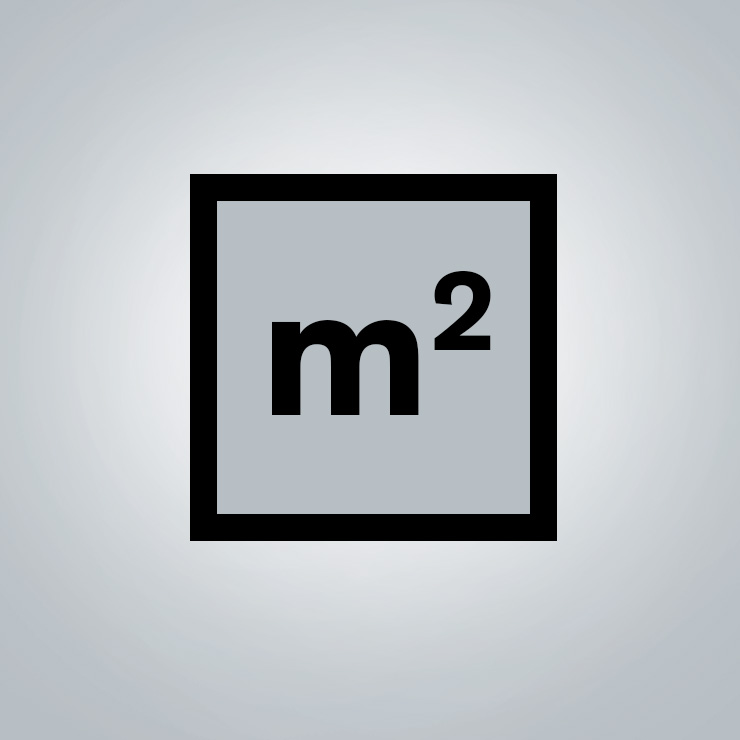 >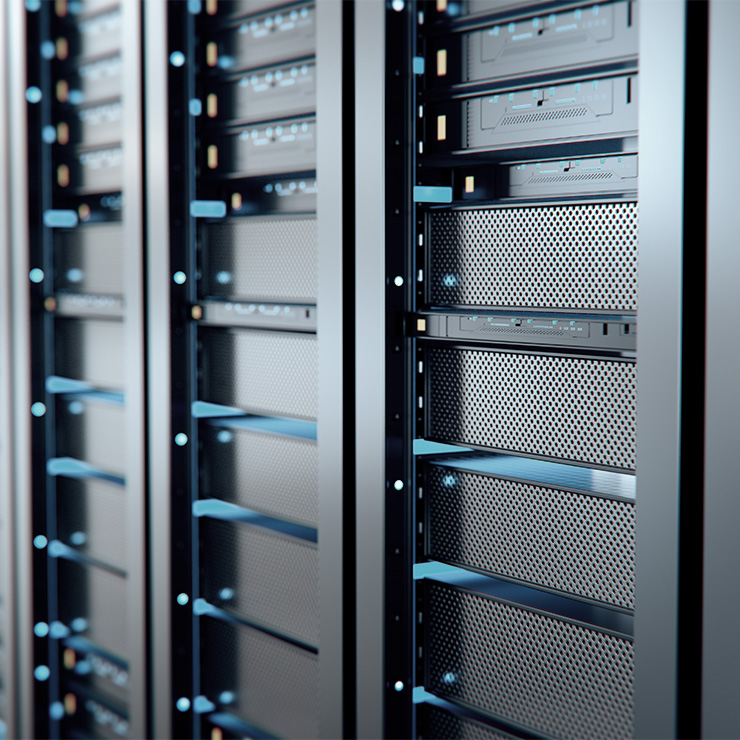 >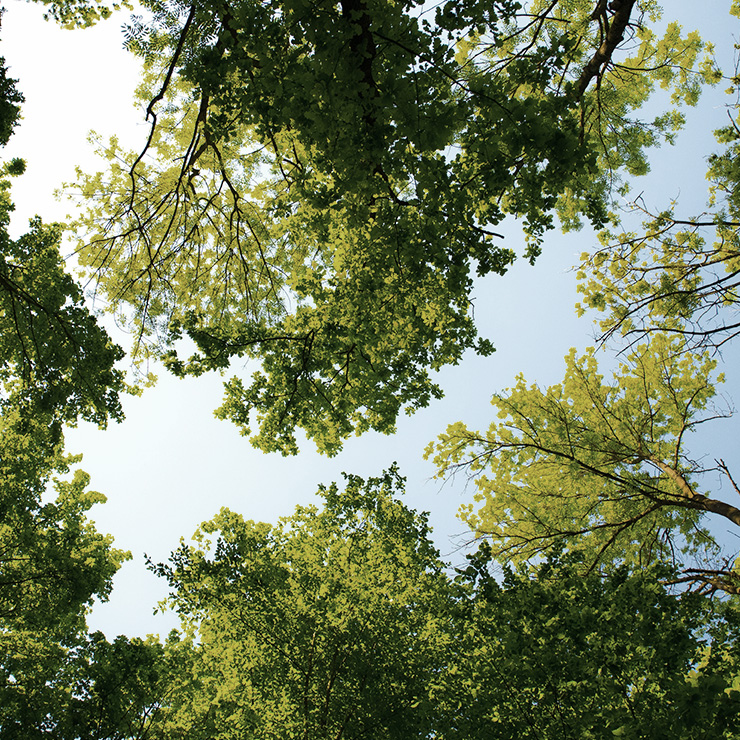 Product Overview
At a glance
Benefits
Features
Technical Data
Most important benefits
Maximum cooling capacity with a minimal footprint
Server room air conditioner enables high energy savings thanks to EC technology and the largest possible heat exchanger and filter surfaces
Low noise emissions thanks to optimized unit design and EC fans
Most important features
Most important technical data
Cooling capacity (kW): 9 – 35
Cooling system: CW
Maximum cooling capacity with a minimal footprint
Server room air conditioner enables high energy savings thanks to EC technology and the largest possible heat exchanger and filter surfaces
Reliability and long service life with continuous operation 24/7, 365 days a year
Intuitive handling of the STULZ controller thanks to clear menu navigation and optional touch display
Low noise emissions thanks to optimized unit design and EC fans
Fast and easy installation and maintenance with sales and service partners in over 140 countries
Available in 4 sizes
Units in Downflow and Upflow
Different filter classes available
Several heating options
Filter control management
Compatible with all common BMS protocols
Optional humidification
| | |
| --- | --- |
| Cooling capacity (kW) | 9 – 35 |
| Airflow (m3/h) | 2,800 - 9,200 |
| Sizes | 4 |
| Air conduction | Upflow, Downflow as well as various intake and exhaust options |
| Cooling system | Chilled water system CW |
Need more information?
Download our brochure!
All details about CyberAir Mini CW
MiniSpace becomes CyberAir Mini
With our MiniSpace series, we have introduced a system worldwide that reliably air conditions rooms with high thermal loads. In further developing and integrating the MiniSpace in the CyberAir series, the aim was to provide even greater flexibility and user friendliness with the new model. CyberAir Mini is engineered for various mission-critical applications and therefore reliably and economically air conditions small server and equipment rooms, and rooms containing the UPS and batteries.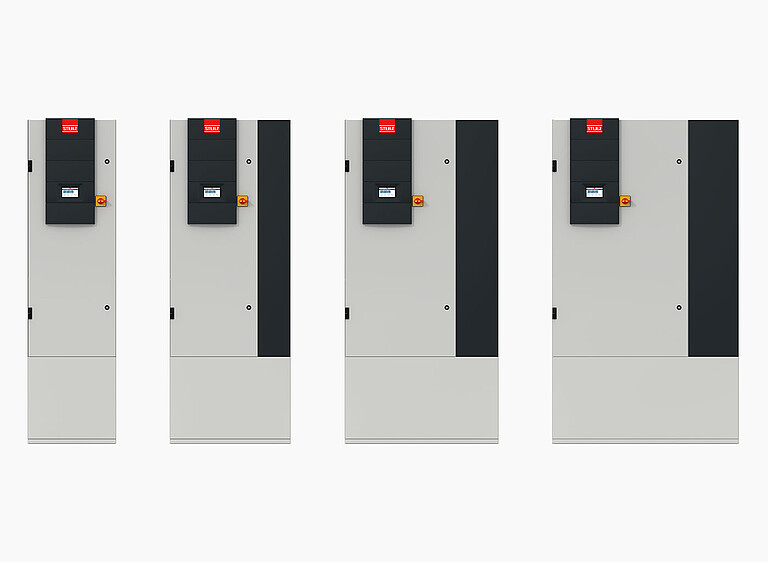 Precision and comfort air conditioners compared
Precision air-conditioning systems capable of regulating room temperature accurately were developed for equipment rooms. However, often comfort air conditioners are used there. Learn more about the reasons for better using a precision air-conditioning unit:
High sensible cooling capacity = Low operating costs?
The sensible part of the cooling capacity reduces the temperature, while the latent part dehumidifies the air. Comfort air conditioning units can use up to 50% of their energy for dehumidification, whereas precision units convert more than 95% of the energy used exclusively into cooling capacity. The technology required to achieve this pays off quickly in terms of lower operating costs.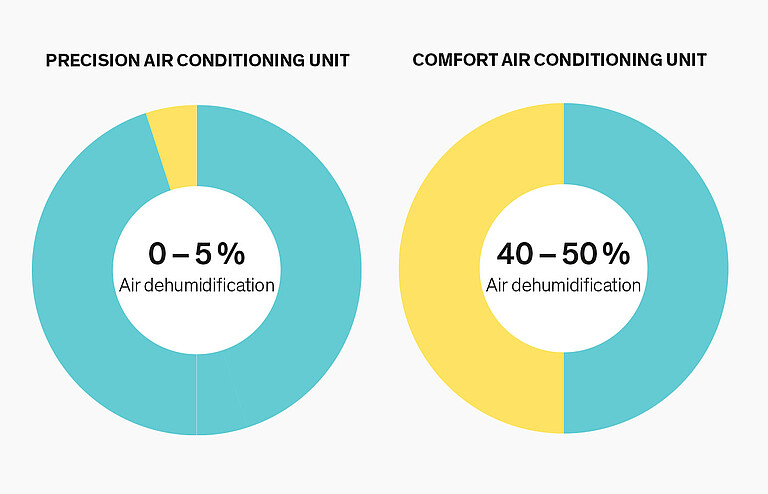 Air Distribution, Heat Dissipation and Filtration
Precision air conditioning units from STULZ filter and circulate three times the amount of air as comfort units with the same rated capacity. They reliably dissipate isolated thermal loads even from distant corners of the room, while continuously monitoring and precisely controlling the temperature and air filtration.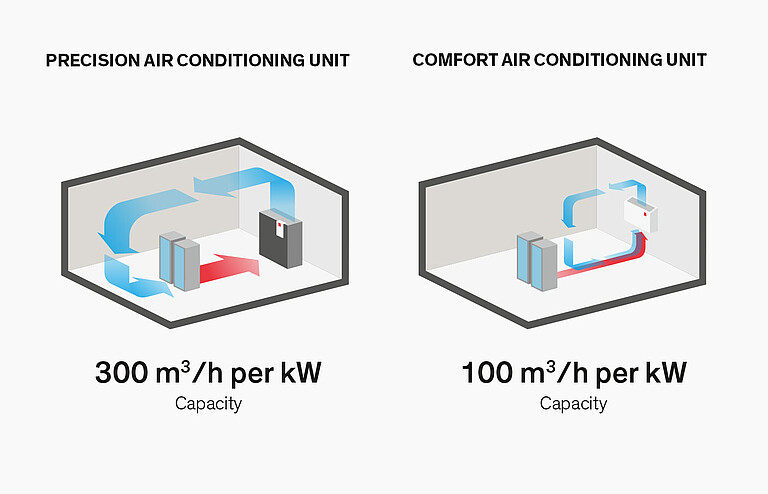 Controlled Temperatures
Information and communication technology only works reliably and without faults within a relatively narrow temperature range. STULZ precision air conditioning units ensure optimum temperature accuracy with maximum tolerances of +/- 1 °C, while comfort units can normally deviate from the set value by as much as +/- 3 °C.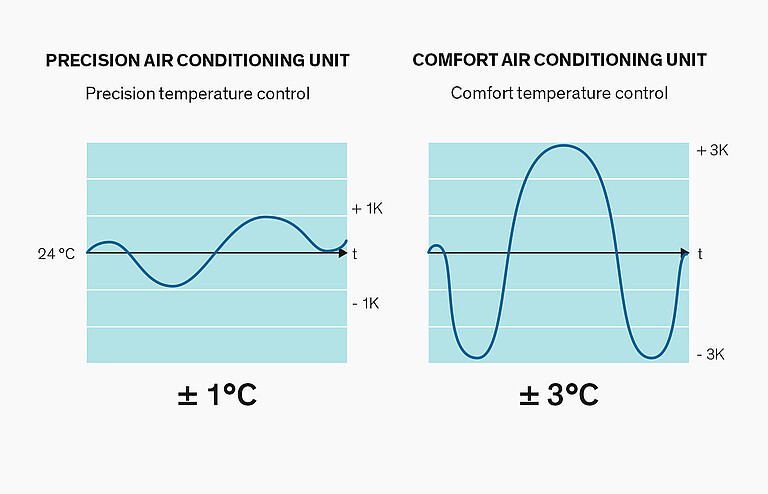 Controlled Humidity
Unlike comfort air conditioning units, precision units feature strictly controlled and accurate dehumidification (tolerance +/- 5% relative humidity), as too much humidity can lead to condensation and corrosion, while too little can cause static charges, data loss and damage to hardware.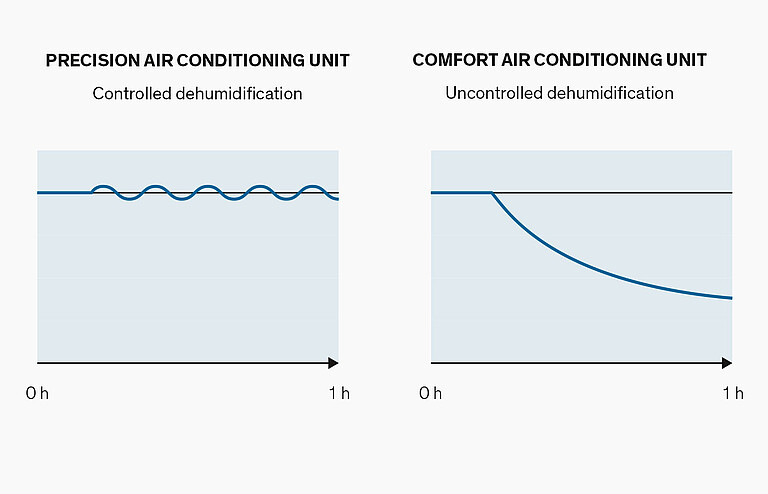 Excellent Reliability
Comfort air conditioning units mainly operate in summer and only for a few hours each day. By contrast, precision units need to be available whenever the electronic equipment to be cooled is in operation. For most server room cooling systems, this is the case for 24 hours a day, 365 days a year.
This is why STULZ makes such high demands on the quality of their precision server room cooling units and is able to offer high availability systems with 99.999 % reliability.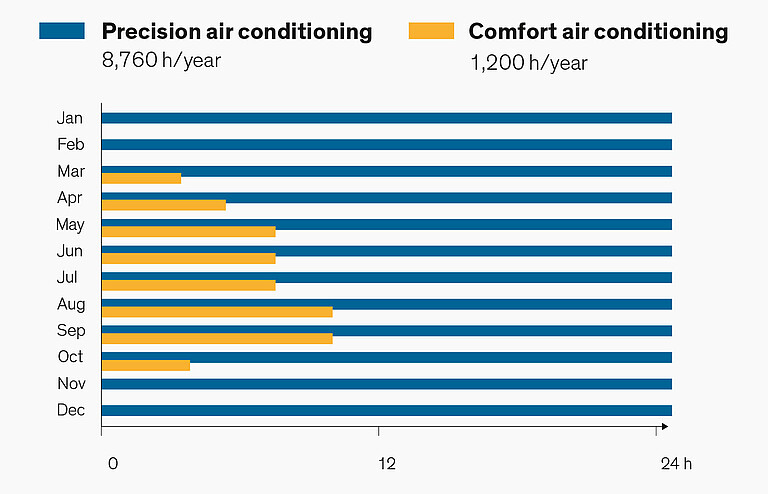 Related Article
Server cooling: Return air and room air conditioners compared
Learn more about the differences, advantages and disadvantages of comfort and precision air conditioning in data centers.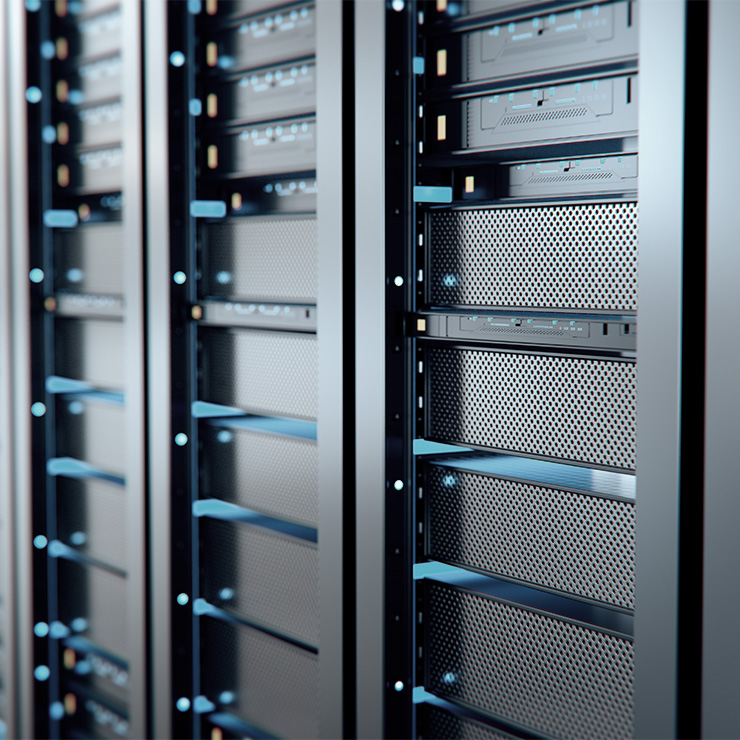 Optimized unit design: small footprint and long service life
With their compact dimensions and four sizes, the CyberAir Mini CW offers diverse installation options to make optimum and flexible use of your room space.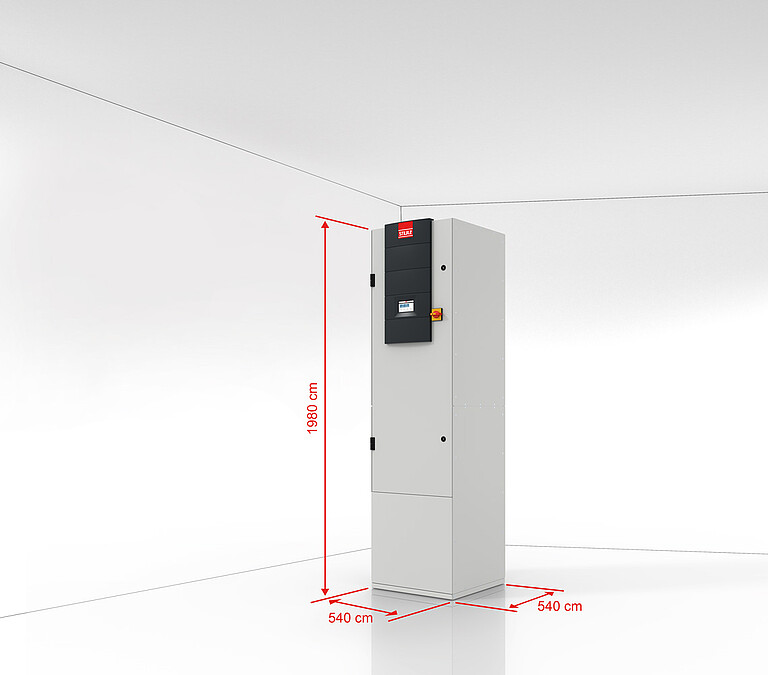 Climate. Customized.
From standard units to fully customized solutions
The ability to offer such a wide range to customers is the embodiment of our philosophy, "Climate. Customized.". Size, design, air conduction, system or control: CyberAir Mini is a model of adaptability and the room air conditioners can be precisely adapted to your individual requirements. In addition, a variety of options and equipment versions are available to achieve the optimum result.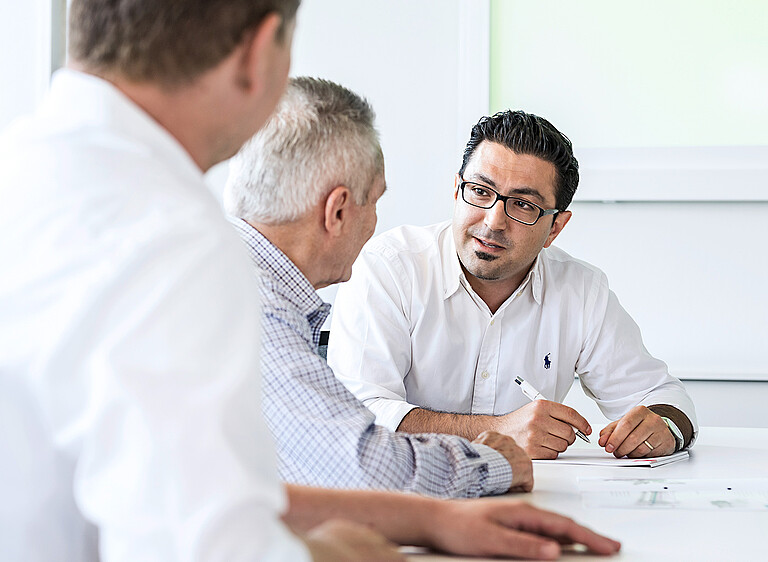 Types of air discharge
The modern design of the CyberAir Mini units not only enables accurate air flow with low pressure losses but also maximum flexibility. Different types of air discharge (Upflow and Downflow) are available, as well as various intake and exhaust options. 
Upflow and Downflow
Intake and exhaust options
Outlet left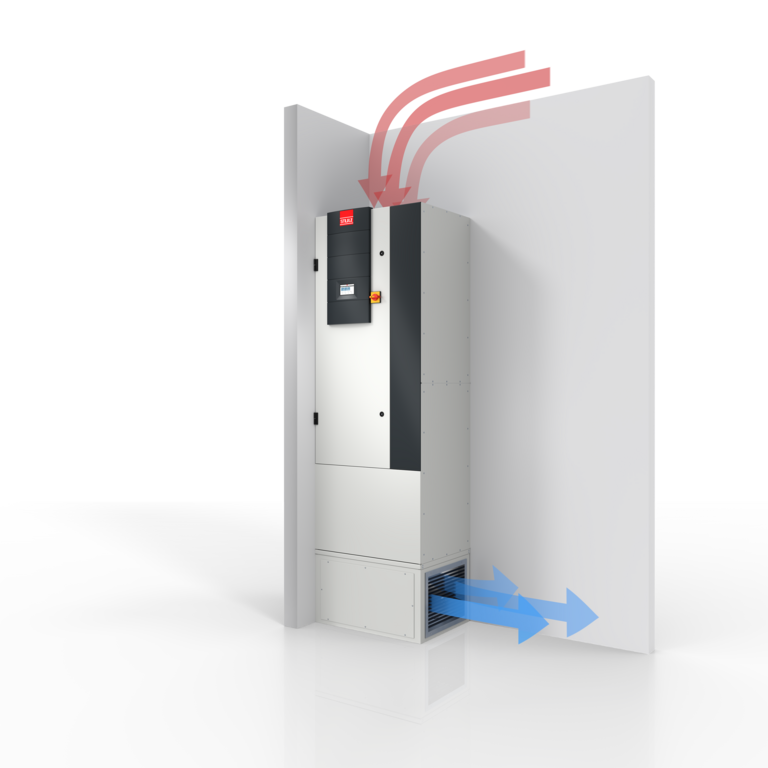 Outlet left, front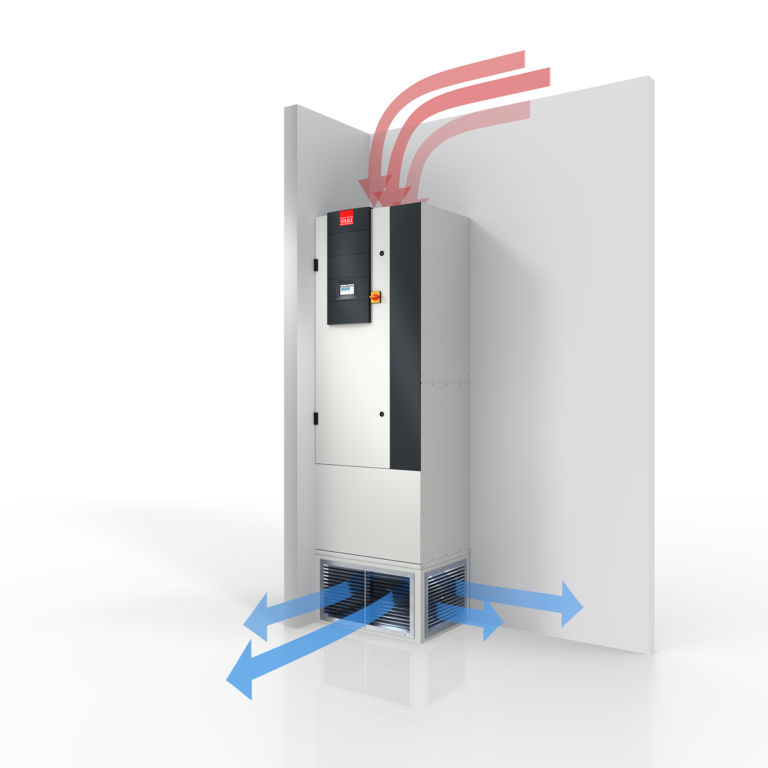 Outlet left, right, front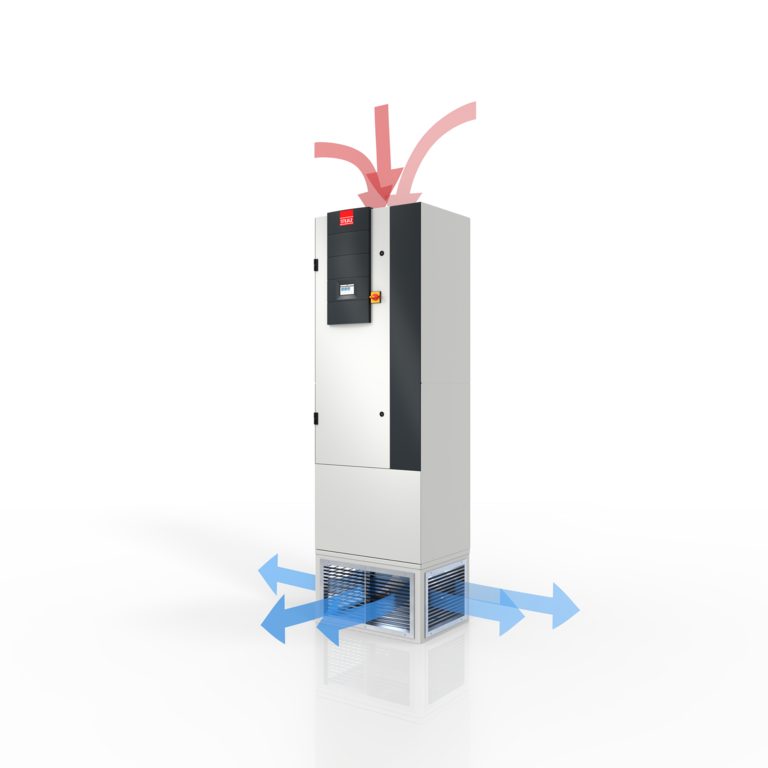 EC technology
Better energy efficiency thanks to EC technology
High motor efficiency reaping obvious savings in running costs
Quiet running
Long life
Maintenance-free
Adjustment to the given conditions with pinpoint precision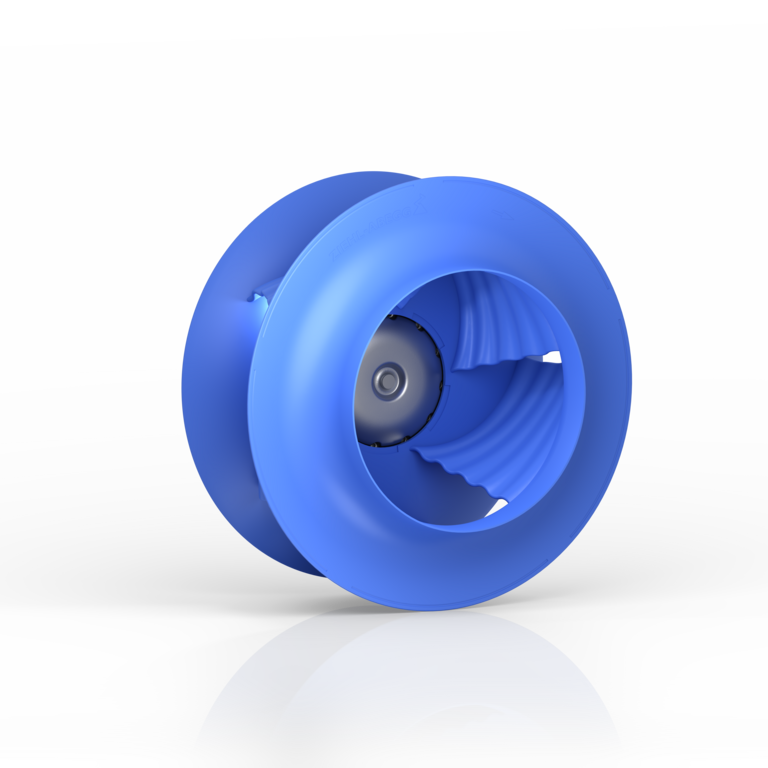 Chilled water system (CW)
Units with a chilled water system manage without a refrigerant circuit of their own, but require a separate chilled water generator. The room air conveyed by the fan flows through the direct cooling unit, which transfers heat to the water/glycol mixture. A chiller removes the heat from this water/glycol mixture. The air conditioning unit and chiller are connected to one another by a closed water/glycol circuit.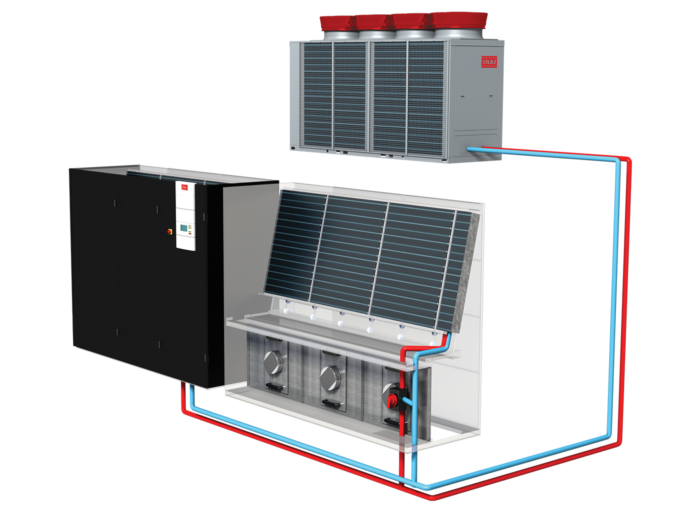 Control and monitoring
Thanks to its flexible and precise control of temperature and humidity, CyberAir Mini ensures maximum reliability during continuous operation 24/7, 365 days a year. In addition, to achieve the highest standards of reliability and usability, STULZ develops the controller in-house, ensuring that software, hardware and air conditioning units are perfectly harmonized. An optional touch display provides clear menu navigation and intuitive operation of the controller.
Other benefits:
Project-specific software development and optimization
Compatible with all common BMS protocols
Several air conditioning units can be operated in parallel across machines
Access control via different user levels
Differentiated warning and alarm system
Integrated standby management and emergency mode
Filter control management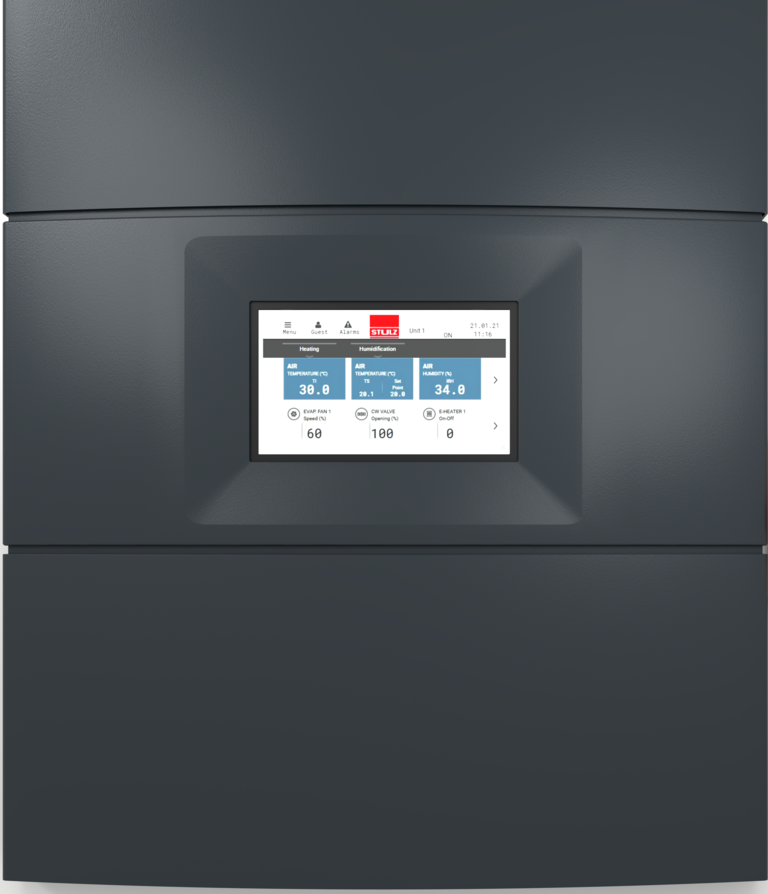 Options
The variety of options and possible equipment enables you to perfectly adapt STULZ units to your requirements.
Differential pressure independent control valve for energy-efficient pump operation
Various installation and air conduction options
Different filter classes available
Several heating options
Humidification
Free Cooling plenum for maximum energy efficiency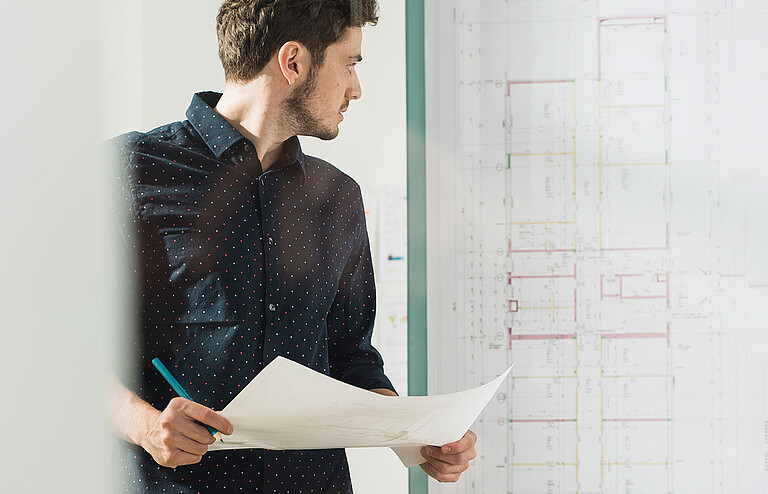 Service and maintenance
Fast installation due to easy-to-reach connection points
Maintenance-friendly: all components requiring maintenance can be accessed from the front
Preventive maintenance
Fast service response times
Trained and experienced sales and service partners in over 140 countries.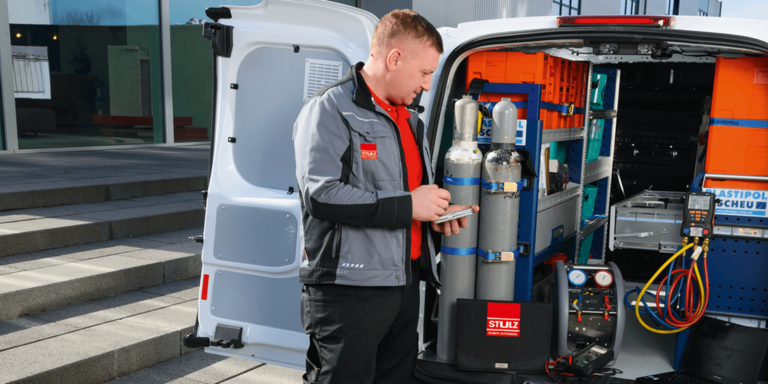 Test Center
In our state-of-the-art, 700-square-meter Test Center with its various climate chambers, we can perform a variety of tests on precision air conditioning units and chillers. During the development of the CyberAir Mini, we were able to test and optimize it under all climatic conditions encountered around the world.
In addition, we offer you the opportunity to book a witness test in our Test Center. This allows you to have the desired air conditioning system tested according to your exact specifications, creating transparency and providing you with information about your system's performance and energy consumption.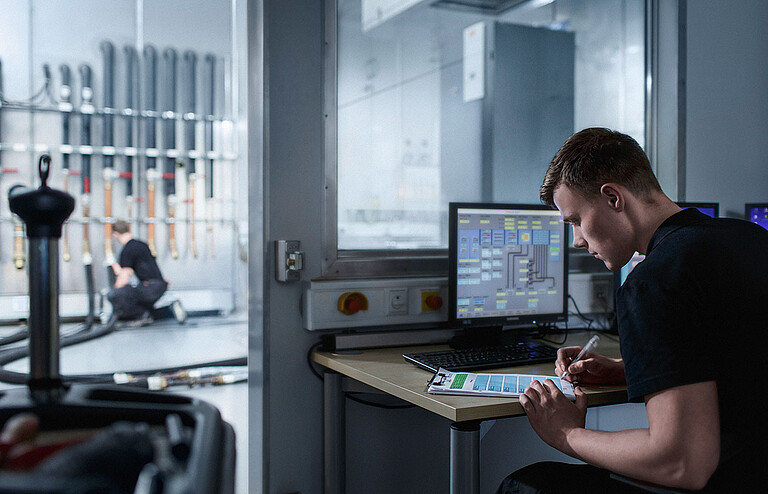 Back to Selection