STULZ customers always receive individual consulting that is tailored to your individual application. From standard equipment to completely customized solutions - being able to offer this range to customers embodies our philosophy "Climate. Customized." The aim is to implement customer requirements in the best possible way in order to create sustainable, perfectly fitting climate solutions that are equally powerful, reliable and efficient.
Location
Room planning
Local climate
Environmental protection
Noise protection
Heat production
Security
Integration and connectivity
In-house engineering
In-house software development
1. STULZ standard units
Our portfolio offers an extensive range of additional equipment and options for our standard units, giving you maximum flexibility and a high degree of customization.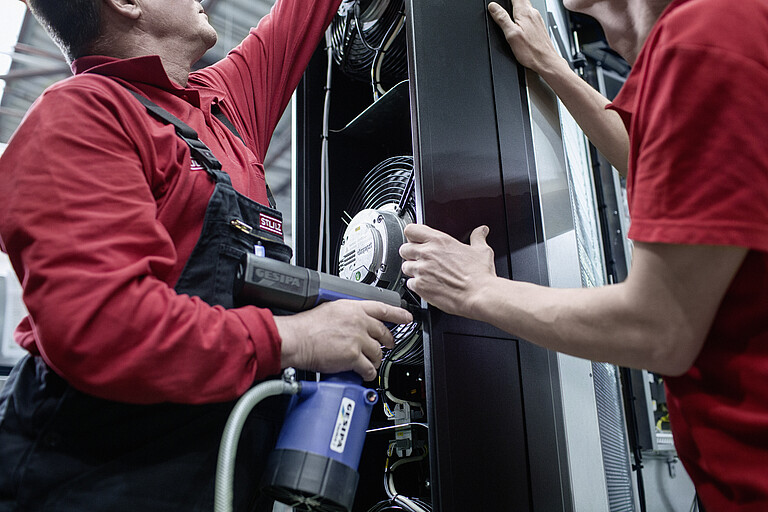 2. STULZ standard units with special options
If our standardized solutions are not sufficient, our in-house design and development departments can implement special options to further customize the standard unit.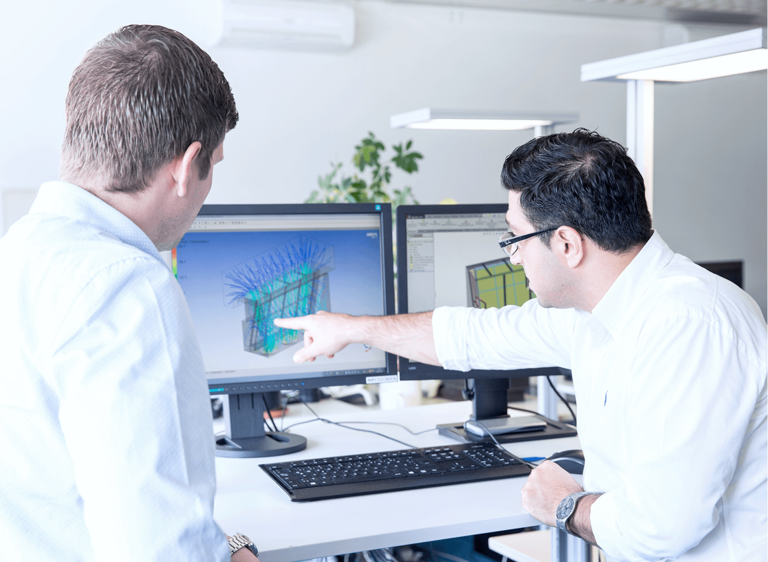 3. STULZ customized solutions
STULZ has the solution! If you have special requirements that cannot be met by the STULZ portfolio, your cooling solution will be individually planned, implemented and continuously supported. Ideally, the system and air conditioning solution are developed hand in hand, so that all performance features interact perfectly right from the start.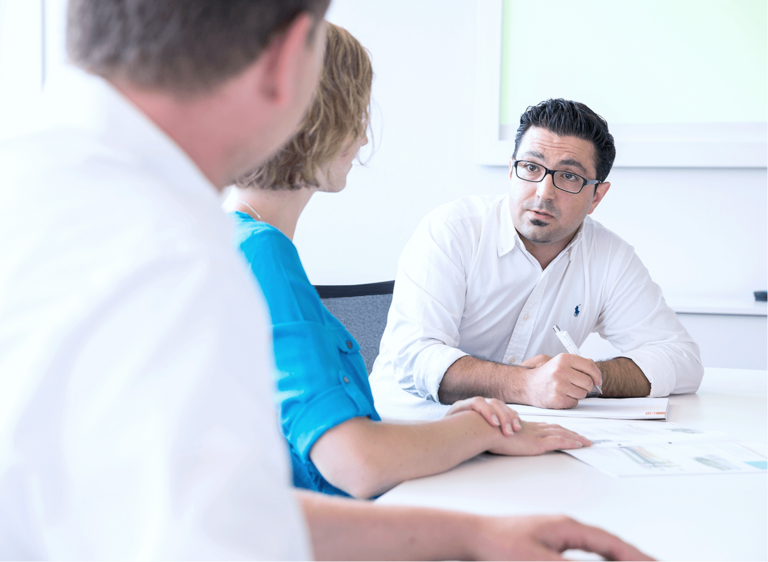 Climate. Customized. For mission-critical applications
As a specialist in data center air conditioning, STULZ has been offering made-to-measure air conditioning solutions since 1971. From the very beginning, STULZ's philosophy has meant that we have never been satisfied simply with standard solutions. Even though these days an extensive range of international standards, compliance requirements and country-specific regulations have to be observed during the development of precision air conditioning systems, STULZ still pursues the goal of incorporating each customer's individual requirements in its work. For us, it doesn't matter whether an air conditioning system is a traditional closed-circuit air conditioning unit with raised floor, an in-line air conditioning solution, chillers or an air handling unit for outdoor installation.
Data center and cooling system standards
When planning an air conditioning solution, the specialist engineers at STULZ always encourage customers to use the "2011 ASHRAE Thermal Guidelines for Data Processing Environments" for guidance. These guidelines should not be regarded as a universal solution to all types of data center cooling, however. Rather, the recommendations are based on precisely defined classes and ambient conditions. So, every data center operator must determine exactly which class or data center segment its particular center belongs to. Only then is it at all possible to plan a reliable air conditioning system for individual zones that suits the data center's needs.
Moreover, the global rise of energy prices and stringent compliance and availability requirements mean that today, air conditioning solutions can no longer be designed on the "one size fits all" principle. Instead, every data center must be regarded as an individual project. Here, parameters such as location, desired redundancy, hardware specifications and anticipated growth rates must be weighed up as accurately as possible, so that efficient and reliable cooling can also be guaranteed during future operation.
The unstoppable rise of individualization
These days, customers can choose from a wide selection of different cooling systems, performance variables and manufacturers. Indeed, data center operators can find themselves confronted by an overwhelming array of potential solutions, all of which must be evaluated. For in the field of air conditioning, in particular, there is a high risk of choosing a solution that may well be sufficient for the data center's planned usage profile, but turns out to no longer be a 100% match over time.
The payback is not just unnecessarily high energy costs, but also a lack of flexibility during future expansion, or even shortcomings in operational reliability. To prevent problems like this, air conditioning models that come into question should be subjected to intense analysis in collaboration with the in-house IT department, consultants, manufacturers and specialist air conditioning firms far in advance of the actual project phase, to determine each type's individual strengths and weaknesses. Then, in this open dialog, it will quickly become clear which manufacturer brings the necessary experience in data center air conditioning, and offers an appropriately broad product range to satisfy even the most individualized requirements. And you also have to bear in mind that some requirements will only arise during a data center's normal life cycle.
Climate. Customized. Our smart standard
Even if the interiors of data centers and server rooms all over the world are scarcely distinguishable from one another, the requirements for data center air conditioning are becoming increasingly individualized. Many operators face technical and planning challenges when expanding their data center, as they have to take account of numerous parameters such as local climate, spatial and room considerations, environmental and noise protection, not to mention safety requirements.
For all this, STULZ offers individual, modular system solutions, which can be adapted to suit virtually every project requirement and expansion phase. From the STULZ CyberAir 3 product line alone, customers can choose between 7 different cooling systems each in 7 sizes, with upflow or downflow and optional Free Cooling. In addition, the solutions from STULZ boast a diverse range of options in terms of mechanical parts, cooling technique, heating, condensers, humidifiers, electrics and refrigerant. This wealth of individualization options enables each project to achieve the optimum balance between capital investment, operating costs and energy efficiency. 
Safety first
Today, Free Cooling systems are a fundamental component of any energy efficient data center air conditioning system. Free Cooling, in particular, offers many possibilities for designing air conditioning systems precisely for a data center's requirements, by installing the appropriate Free Cooling modules. First, a choice has to be made between Indirect and Direct Free Cooling.
Indirect Free Cooling is a closed system, so that no outside air gets into the data center. Direct Free Cooling, on the other hand, consists of an open system in which filtered outside air is conveyed directly into the data center and flows through the server racks. It is immediately clear that Direct Free Cooling is not suitable for every data center. Experience has shown that Direct Free Cooling is not always desirable, even in temperate climes. Factors that are difficult to calculate, such as smog, dust or dense smoke in the vicinity of the data center, can clog filter systems within minutes and ultimately cause the Free Cooling to shut down. If the mechanical cooling system is then unable to provide suitable power reserves, this can rapidly lead to load shedding, or even unwanted downtime.
For this reason, STULZ air conditioning systems with Free Cooling are always equipped with appropriate power reserves in the form of mechanical cooling units. They are capable of generating the full amount of required cooling, even if the Free Cooling currently has no cooling capacity at all.
Variety of options for your optimum air conditioning solution
The STULZ product range includes traditional room cooling, high-density cooling, chillers, container modules and air handling units with adiabatic cooling. All systems are available with Indirect Free Cooling. STULZ offers Direct Free Cooling for CRAC systems, air handling units and modular data centers. Together with its various sizes, extensive additional options and modularity, STULZ therefore boasts a product range that is unique in the world and can make optimum air conditioning a reality for practically every data center project.