Freedom, not restrictions

All you need to use the service portal is a web browser. No software, no licenses, no equipment.

Digital, not analog

The service portal means shelves full of file folders are now history. We can digitize your entire service on request.

24/7, not "9 to 5"

You have an overview of all service processes at all times, whether in the office or on the move.

Saved, not printed

Your entire service documentation is archived and saved in a clear manner.

A database, not a filing cabinet

The service portal provides a convenient database for all systems within the scope of technical facility management.

Notification, not rectification

Troubleshooting has never been so easy and convenient. Simply send a notification of your system fault via the service portal – no further action is required.

Finding, not searching

Work with a practical overview of all offers and invoices – and make commissions directly via the service portal where necessary.
The interface of the service portal is intuitive and enables quick and easy operation.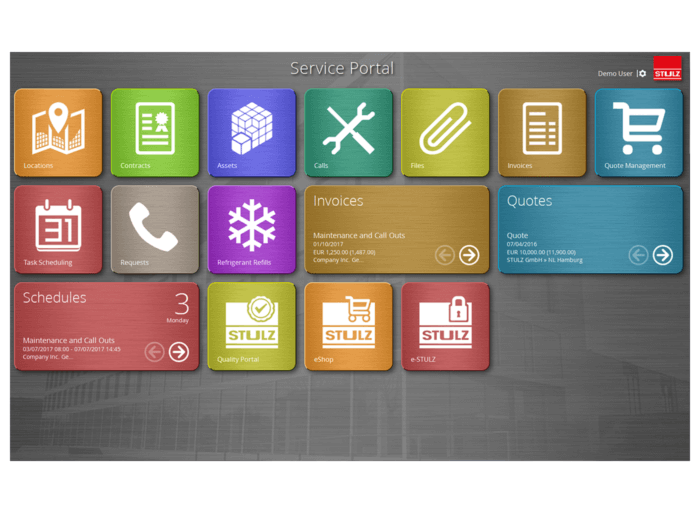 The service portal provides an overview of all systems and field units with a customer-specific room structure.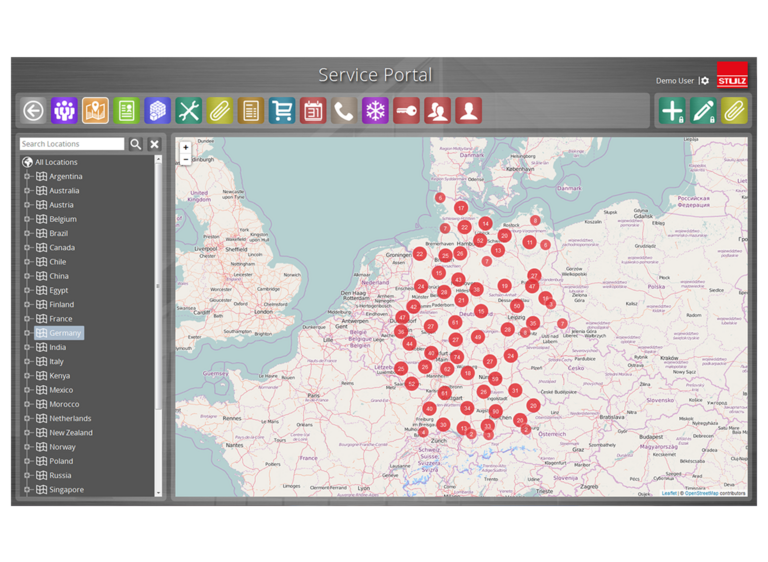 With the scheduler, it is not only possible to see all the dates of the various trades, but they can also be managed actively. Thus, e.g. the scheduler will be shared with the service provider network and maintenance dates agreed and confirmed directly through the software.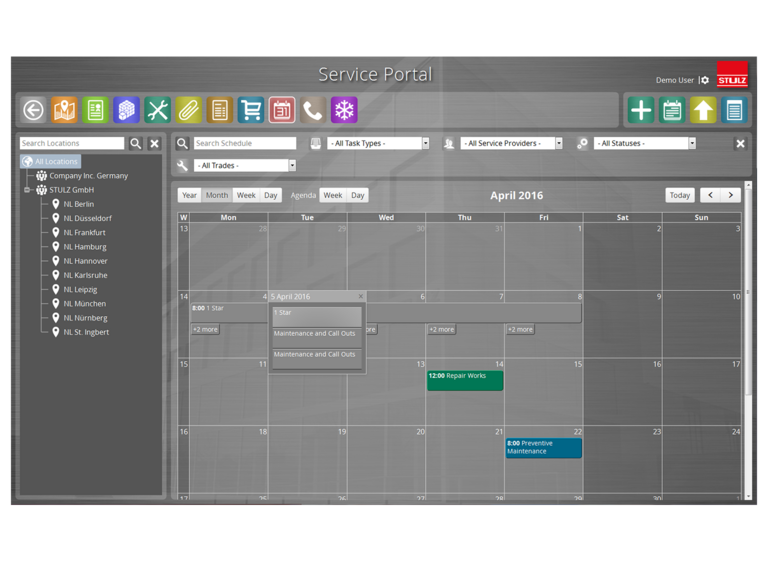 The refrigerant manager within the ServicePortal serves as a digital logbook for the refrigerant consumption.