Diamond Light Source

MiniSpace EC

United Kingdom

Energy efficient solutions

Reducing noise and vibration

Upgrade of the computer room air conditioners
The Customer
Diamond Light Source is the UK's national synchrotron. It works like a giant microscope, harnessing the power of electrons to produce bright light that scientists can use to study anything from fossils to jet engines to viruses and vaccines.
"As a Scientific organisation, the project appealed to us on several levels. Obviously the financial savings from reduced energy consumption and increased reliability were of great importance. Other key benefits from the modifications ebm-papst offered, were the reduction in both noise and vibration. These can affect our operations significantly. Following the change of fans, one of operators stated he now had to give a unit the 'cuddle test' to confirm the unit was running following the significant reduction in noise and vibration!"

The challenge
Our solution

The result

Our product
Images
Step 1: Remove the original AC fans and motor system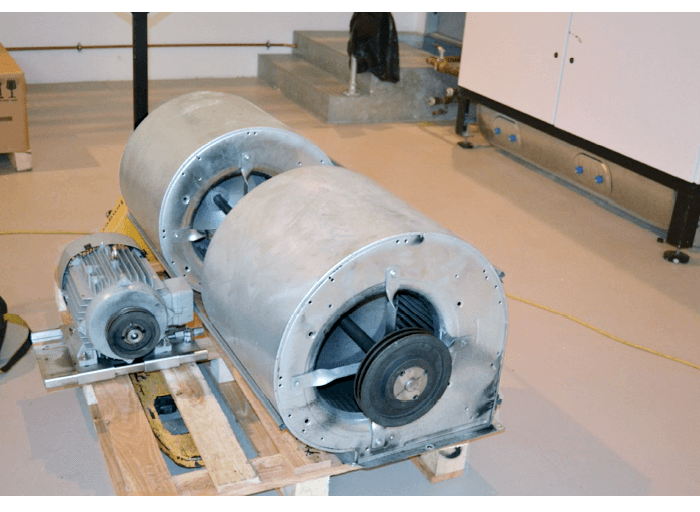 Step 2: Enlarge the outlet holes in the floor void to maximise airflow with the EC fan solution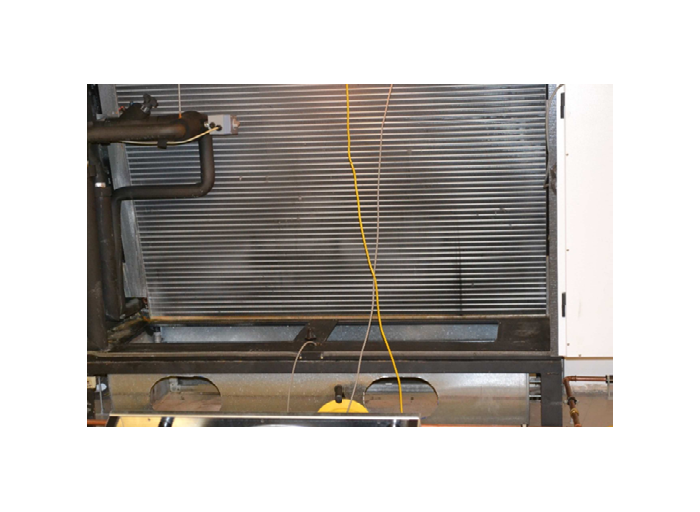 Step 3: Fit new EC fans and frames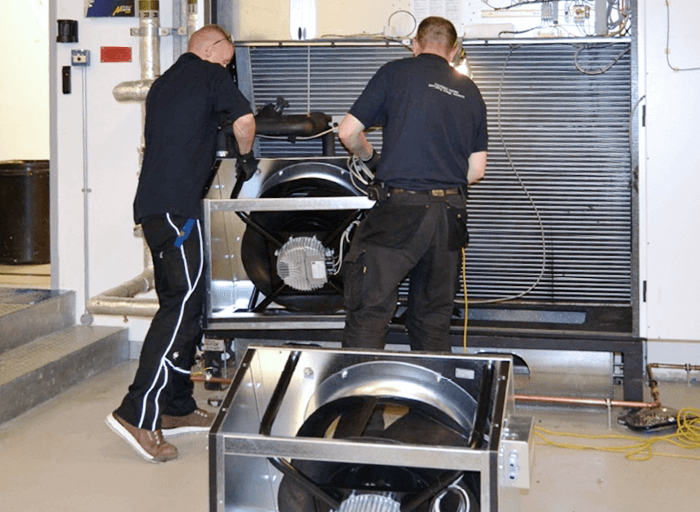 Step 4: Reconnect supply to fans and fit manual speed controller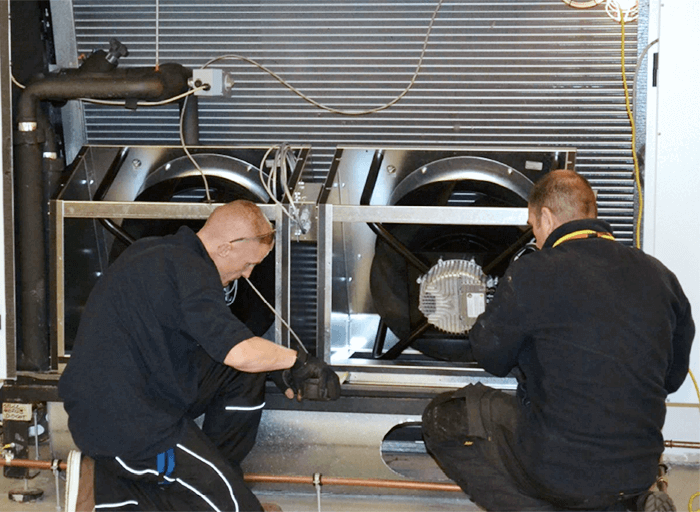 Initial results showed a 43% improvement in kVA compared with the original AC fans.

After the complete installation, the original unit which had previously been measured for the trial, was remeasured following the floor pan being opened up to the designed requirements. This in addition to the fine tuning of the fan performance gave the following improved results.

The improvement in kW's even with the skew of improvement in power factor (0.6 to 0.9) also gave an improved result compared to initial estimations.