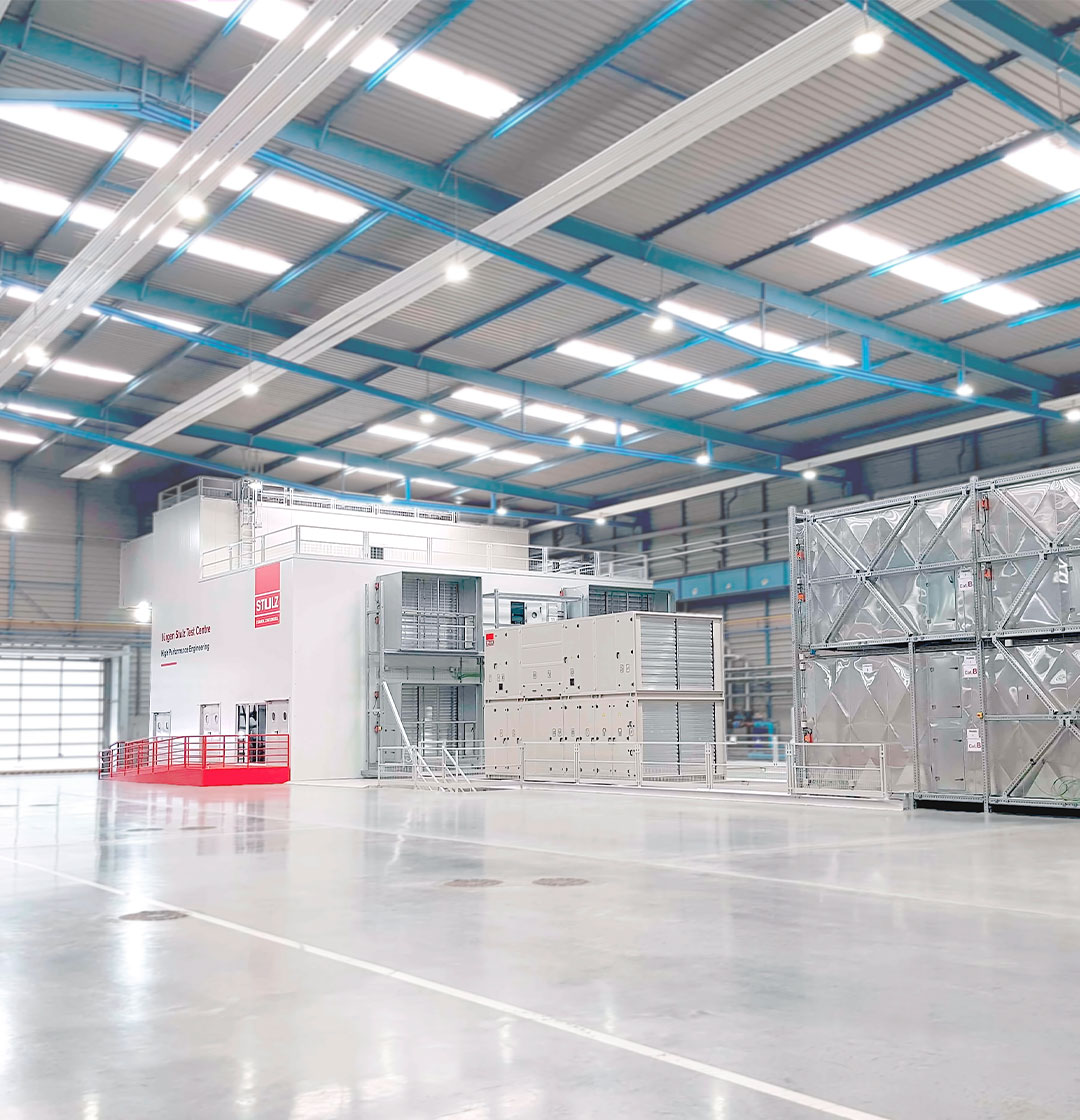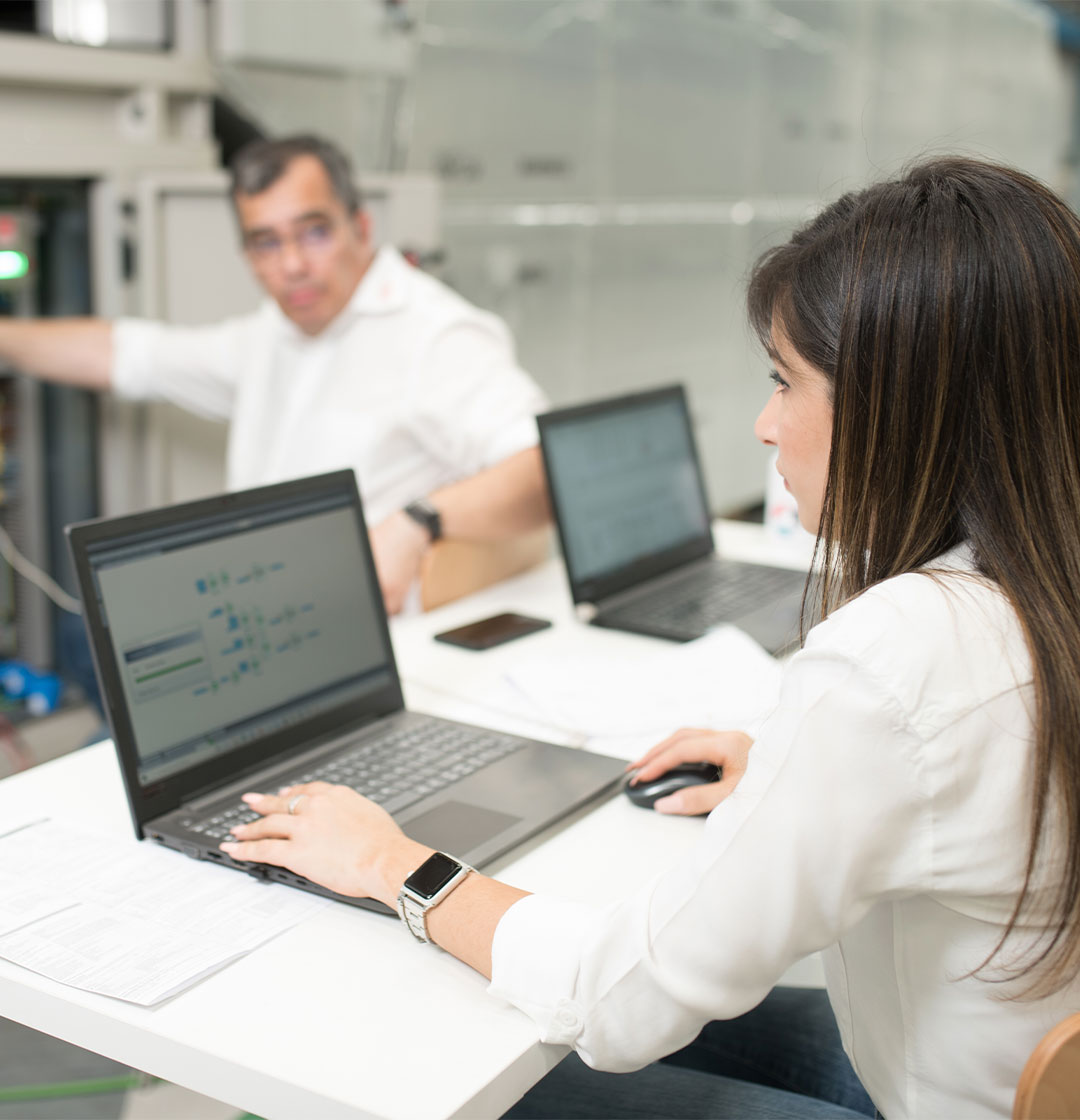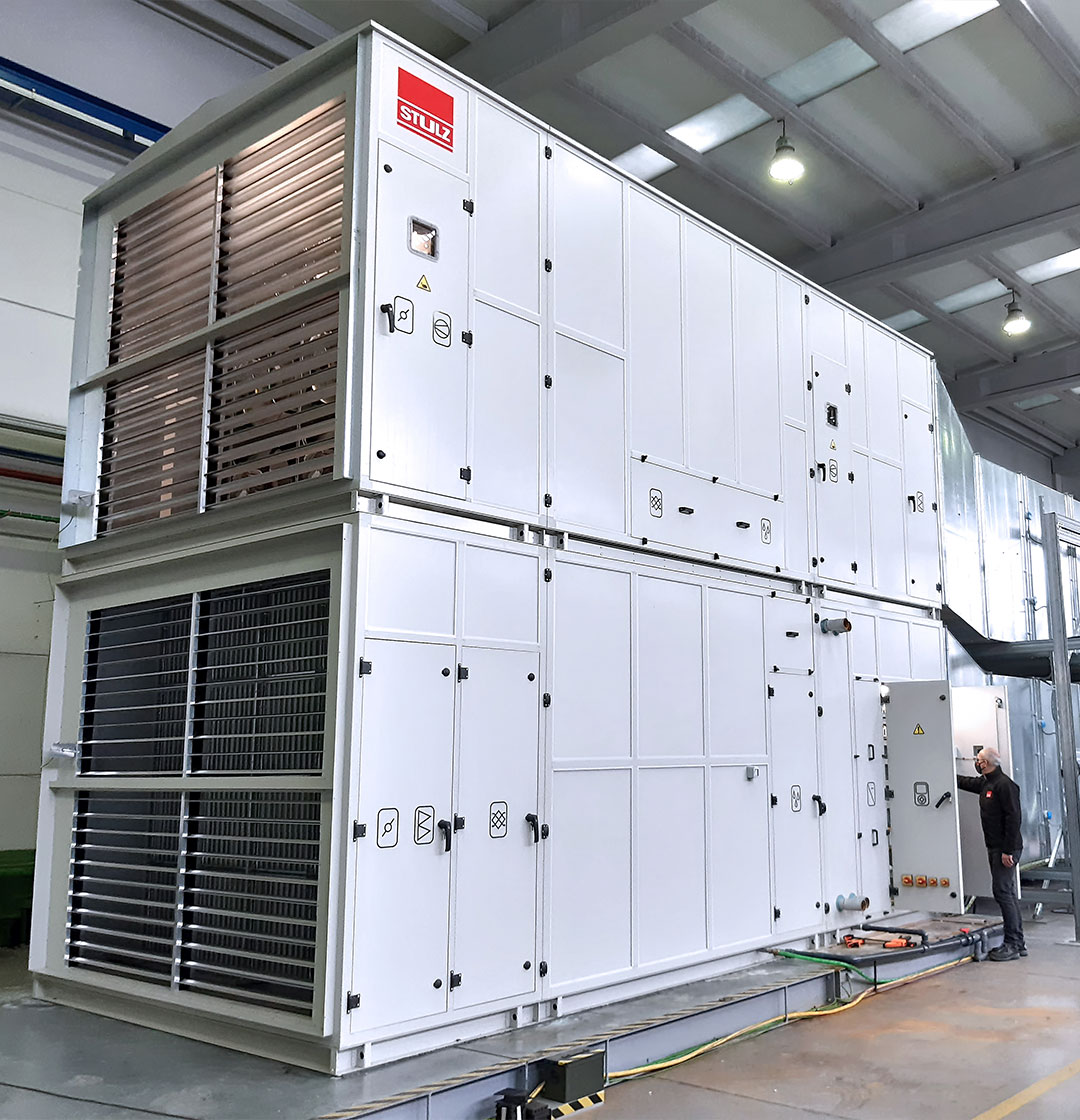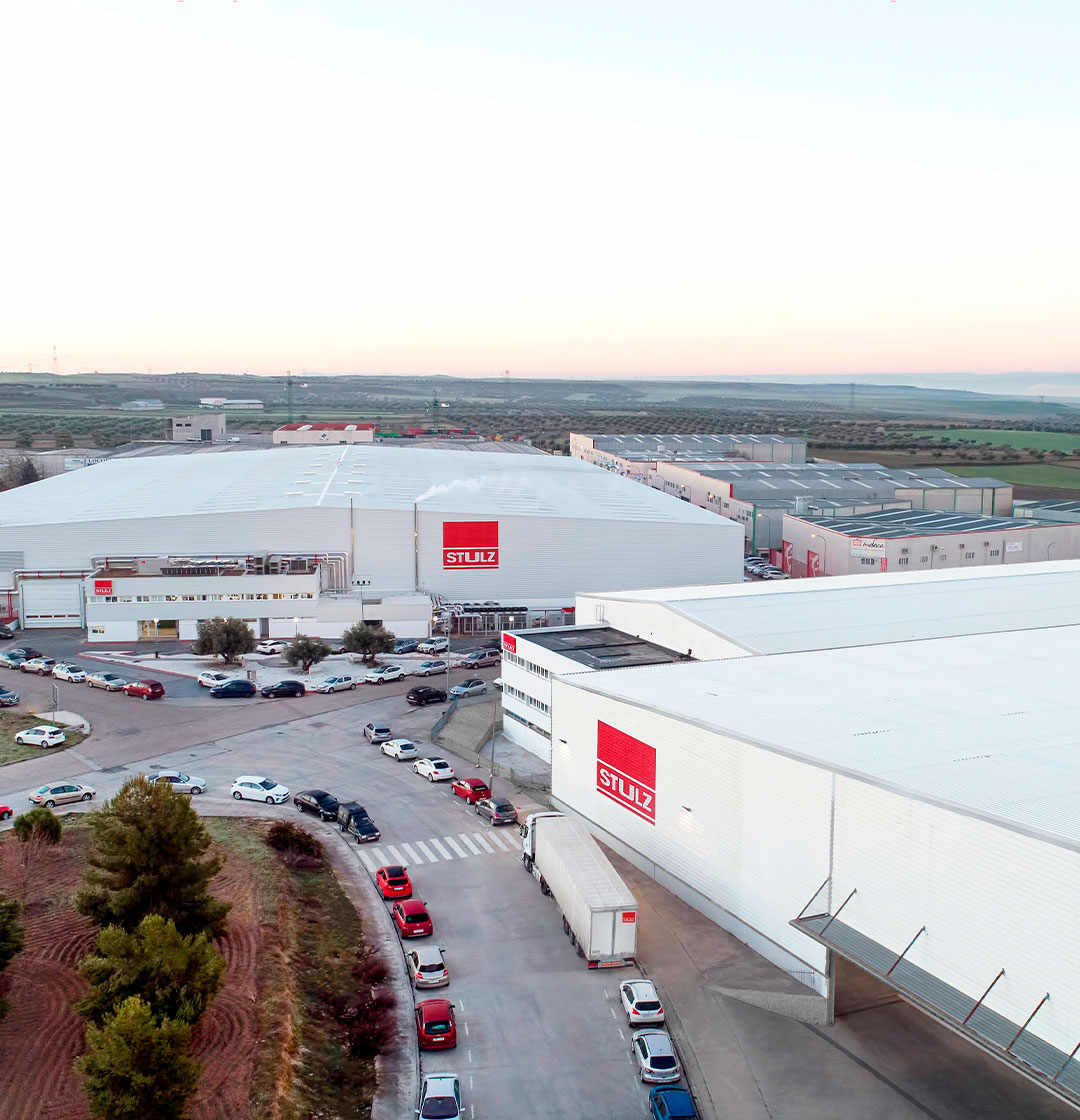 Stringent tests of capabilities, systems and components performance
Great capacity Test Center, the highest capacity and accurate in Europe allows to test the most demanding technical specifications, with the possibility to test air flows up to 240.000 m3/h and a 800 kW IT load, assisted by sophisticated software of parameterization and monitoring.

Units can be tested and optimized, even during the design and development phase, taking into account different temperature conditions, possible security failures, and parameters to proof current and real performance capabilities, energy and water consumption.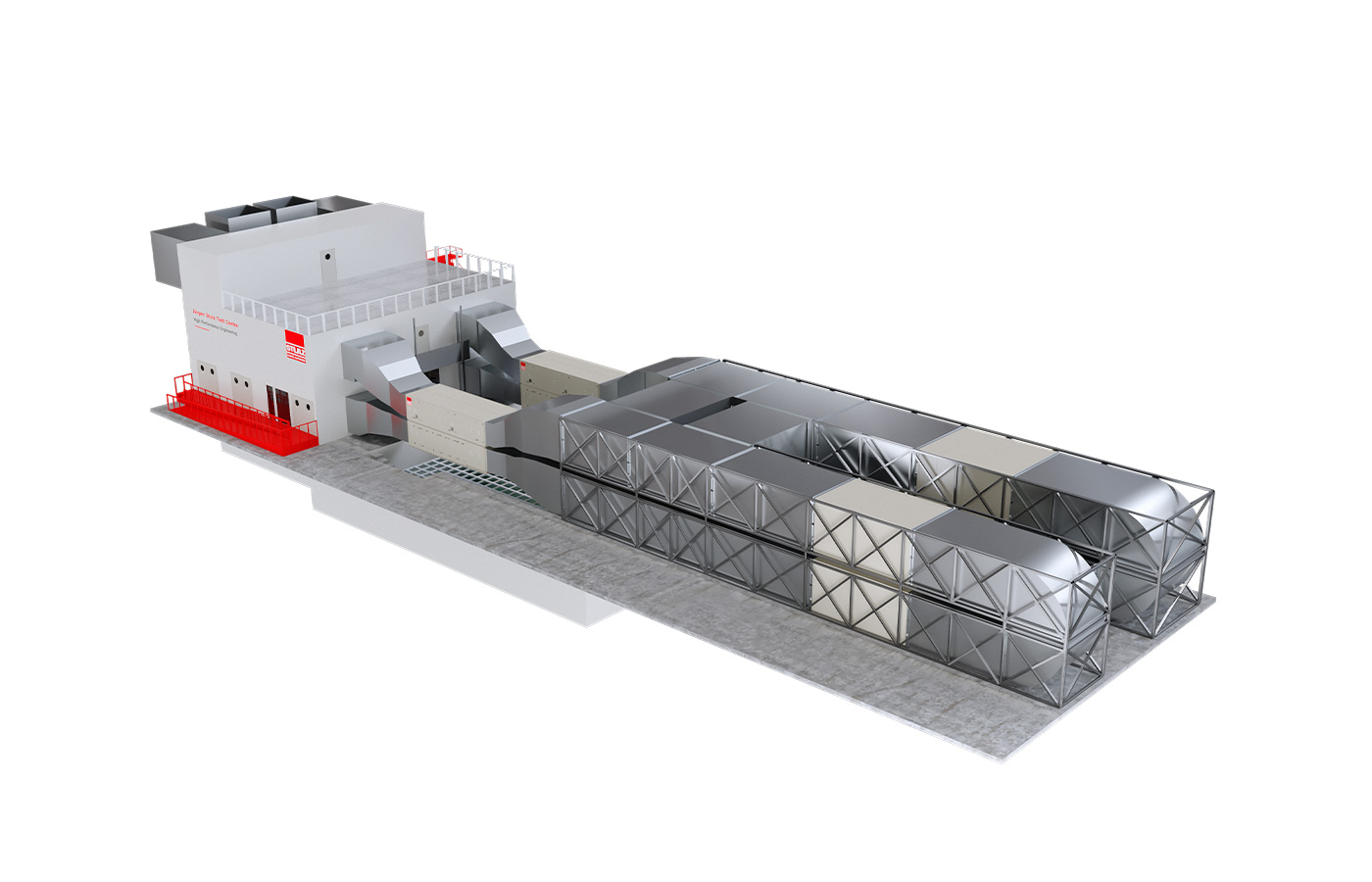 High-performance engineering
Discover the wide range that STULZ Tecnivel adapts to your projects, providing the added value of experience and quality, as well as the high technology inherent in all its equipment.
Our main objective is the development of innovative and specialised solutions according to the needs of our customers and market trends, for this we have an R&D engineering department supported by a team of professionals from different areas who know the specific needs of the HVAC market.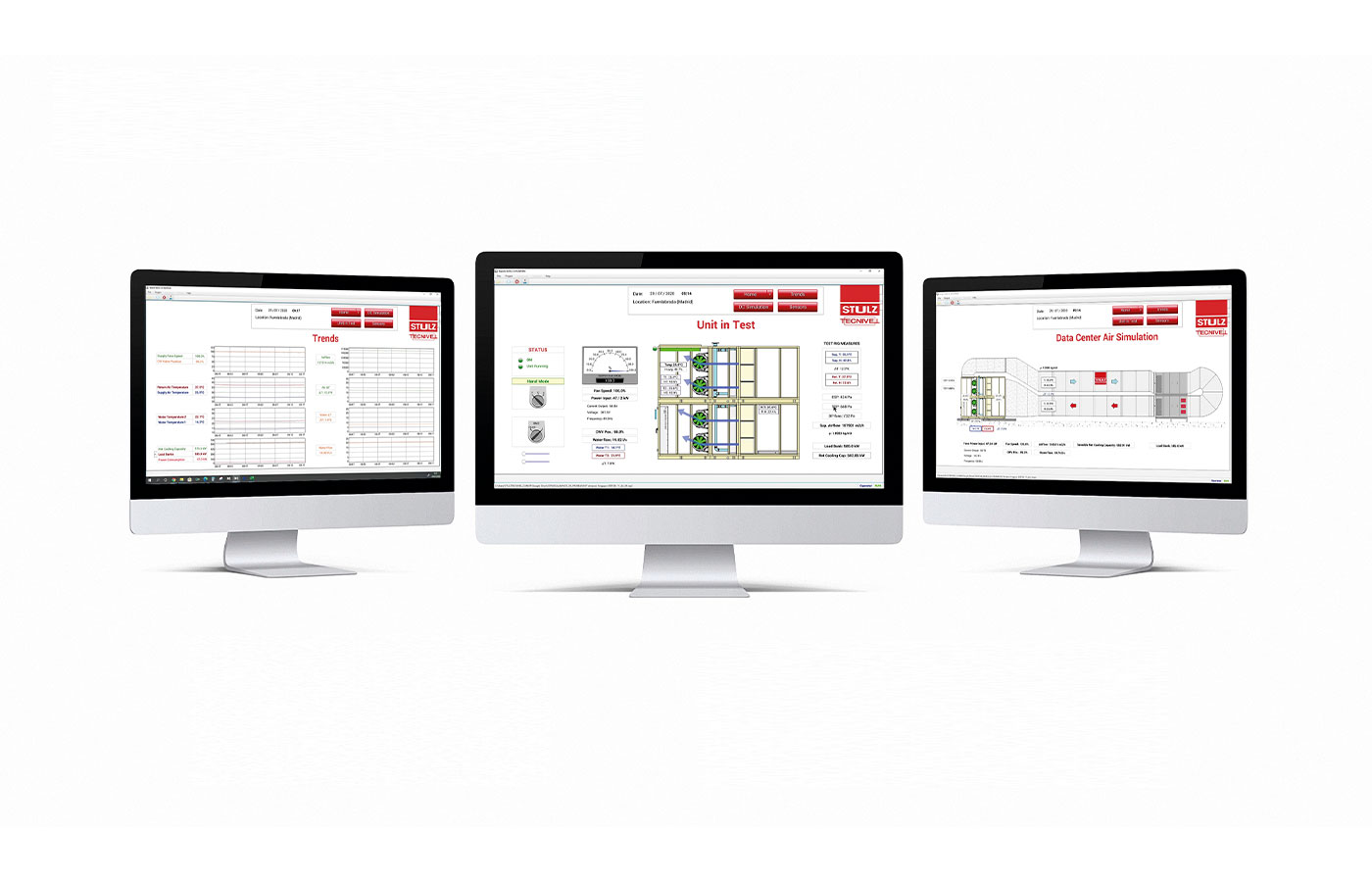 We guarantee the quality and performance of the equipment supplied.
STULZ has developed FAT (Factory Acceptance Test) live streaming so that customers can witness the testing of their equipment, without the need to travel to our production facility.
This effective and secure tool has provided a solution to the current difficulties of security and travel, bringing significant cost and delivery time savings and offering total flexibility.
Technical Data
Surface area 1,100m².
Test capacity of 2 units in parallel.
Sophisticated parameterisation and monitoring software.
Design flow rate 140.000 m³/h.
Maximum airflow 240.000 m³/h.
Data room load up to 1 MW.
Functional test simulating safety failures.
Ambient temperature simulation: + 10º to + 50º DB, design flow rate.
Air distribution
Great versatility for testing different unit configurations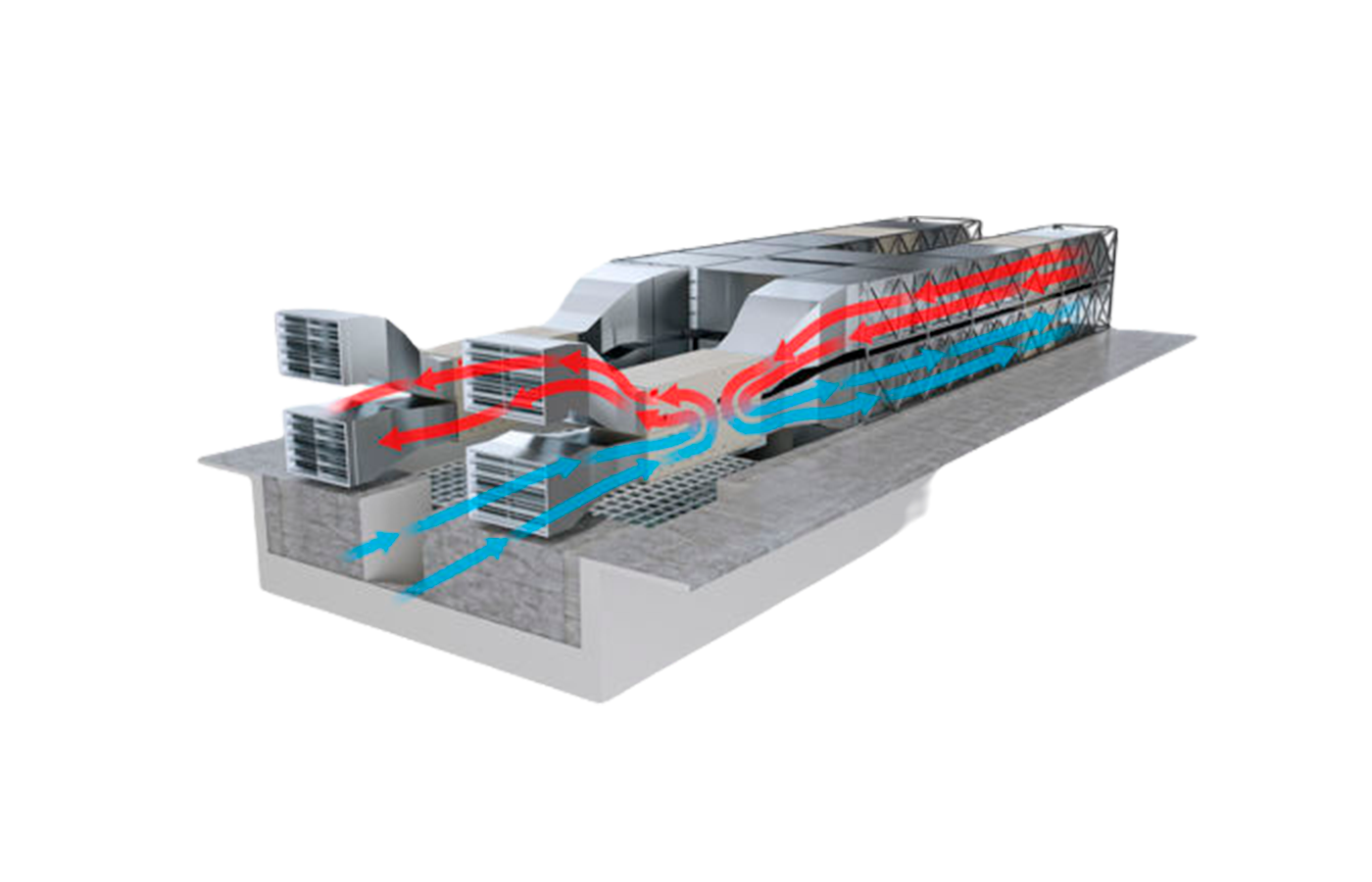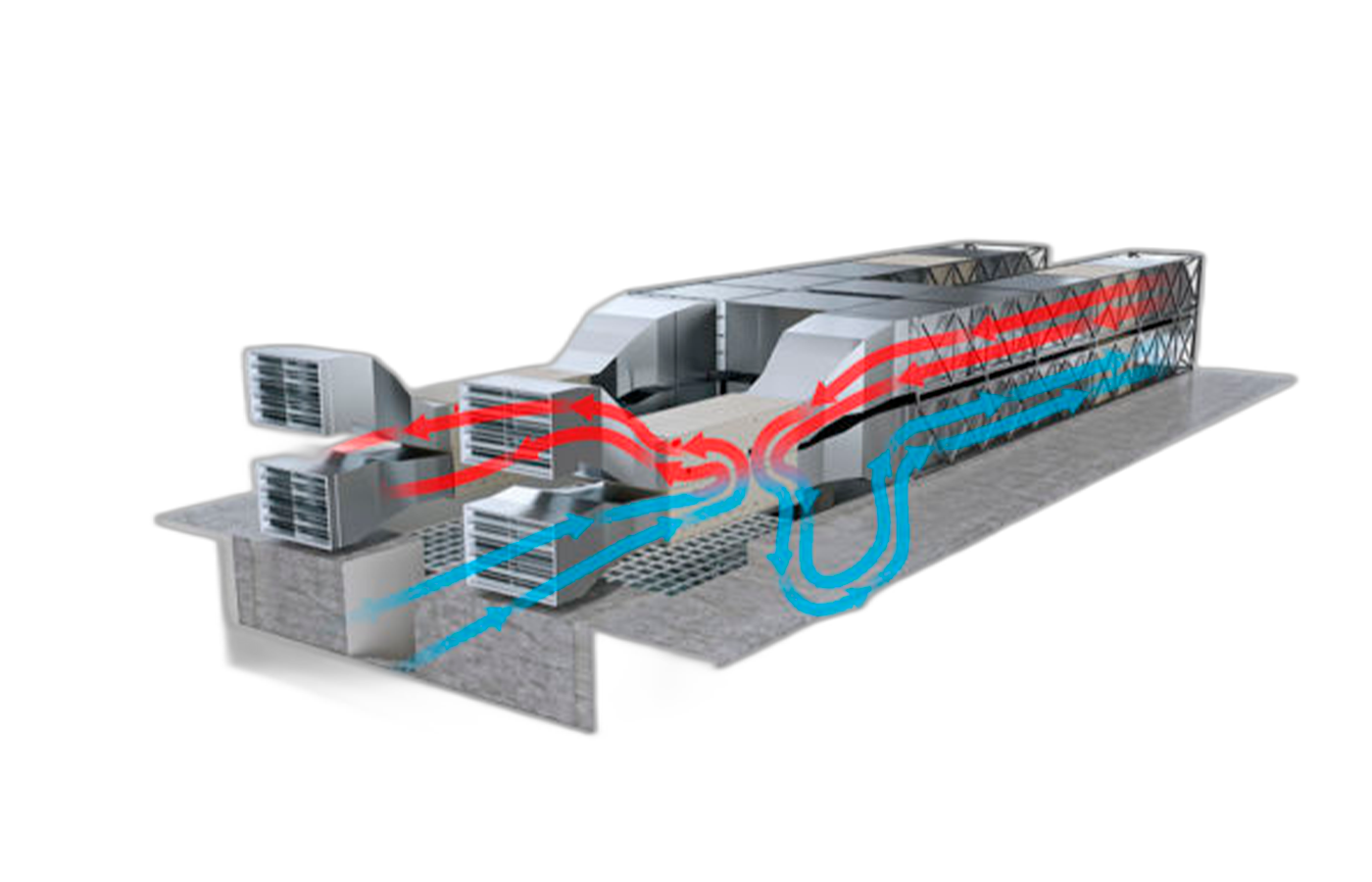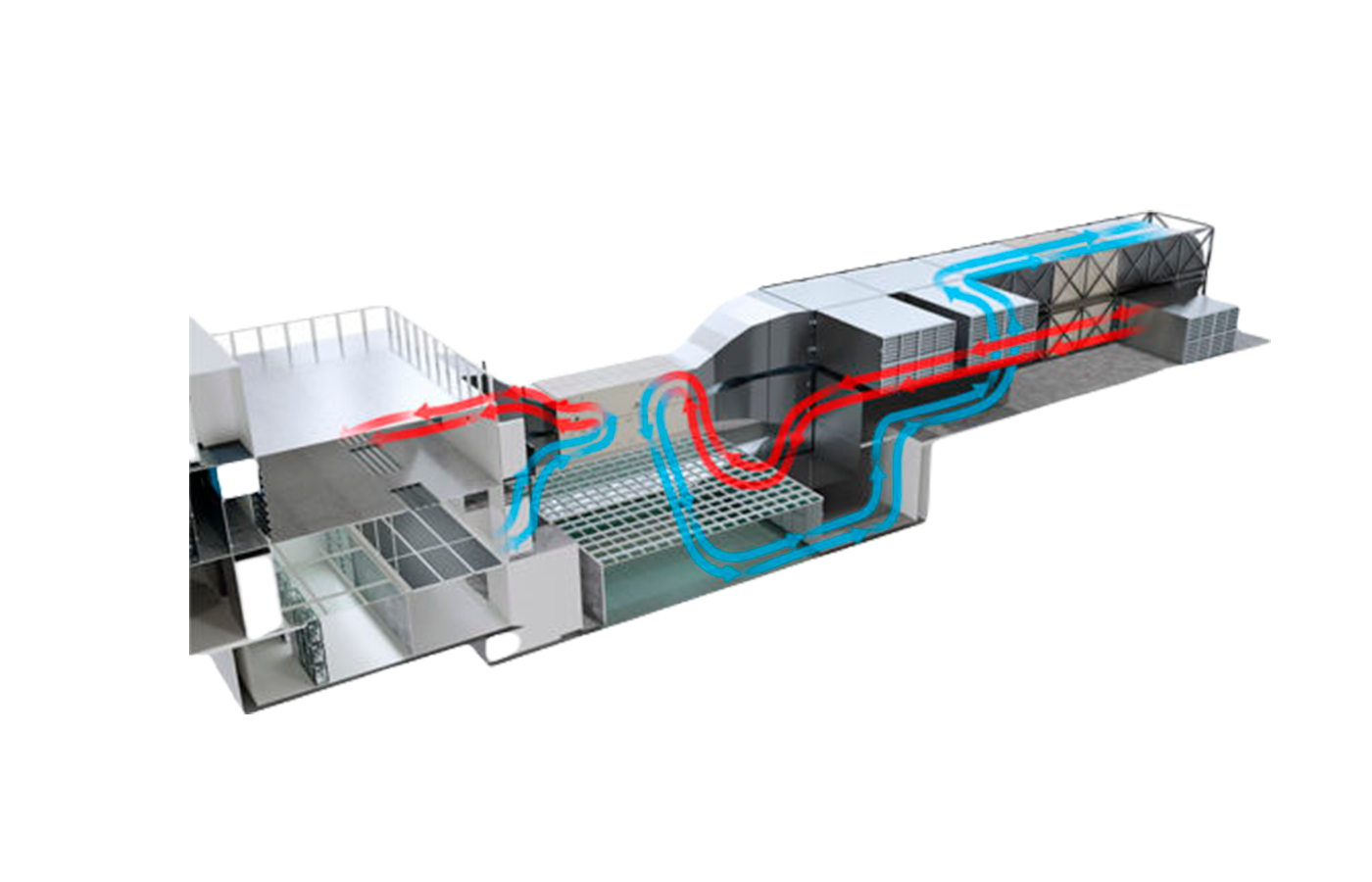 Some numbers
State-of-the-art measurement technology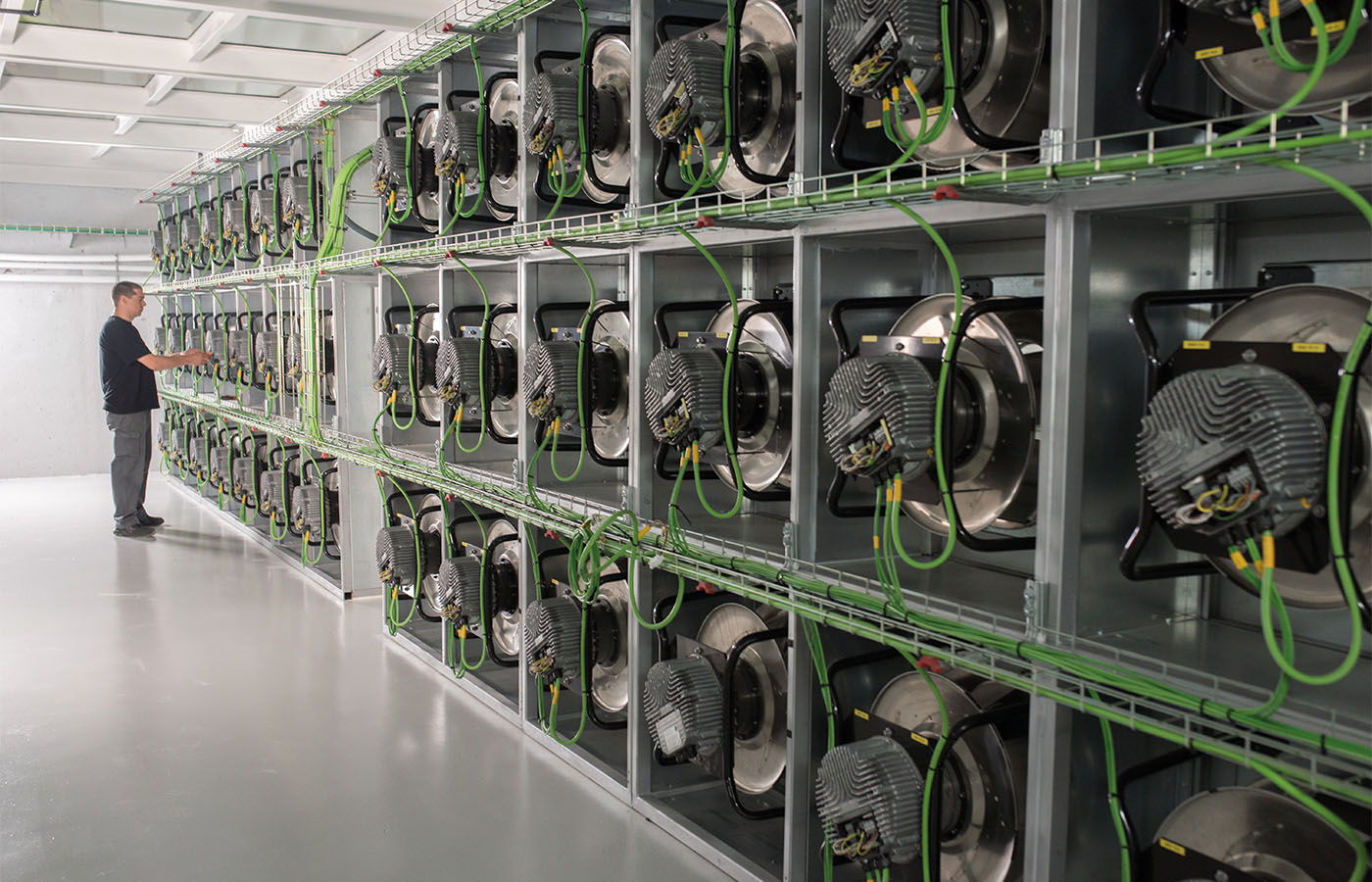 80 EC fans
100 G4+F7 filters
6 load banks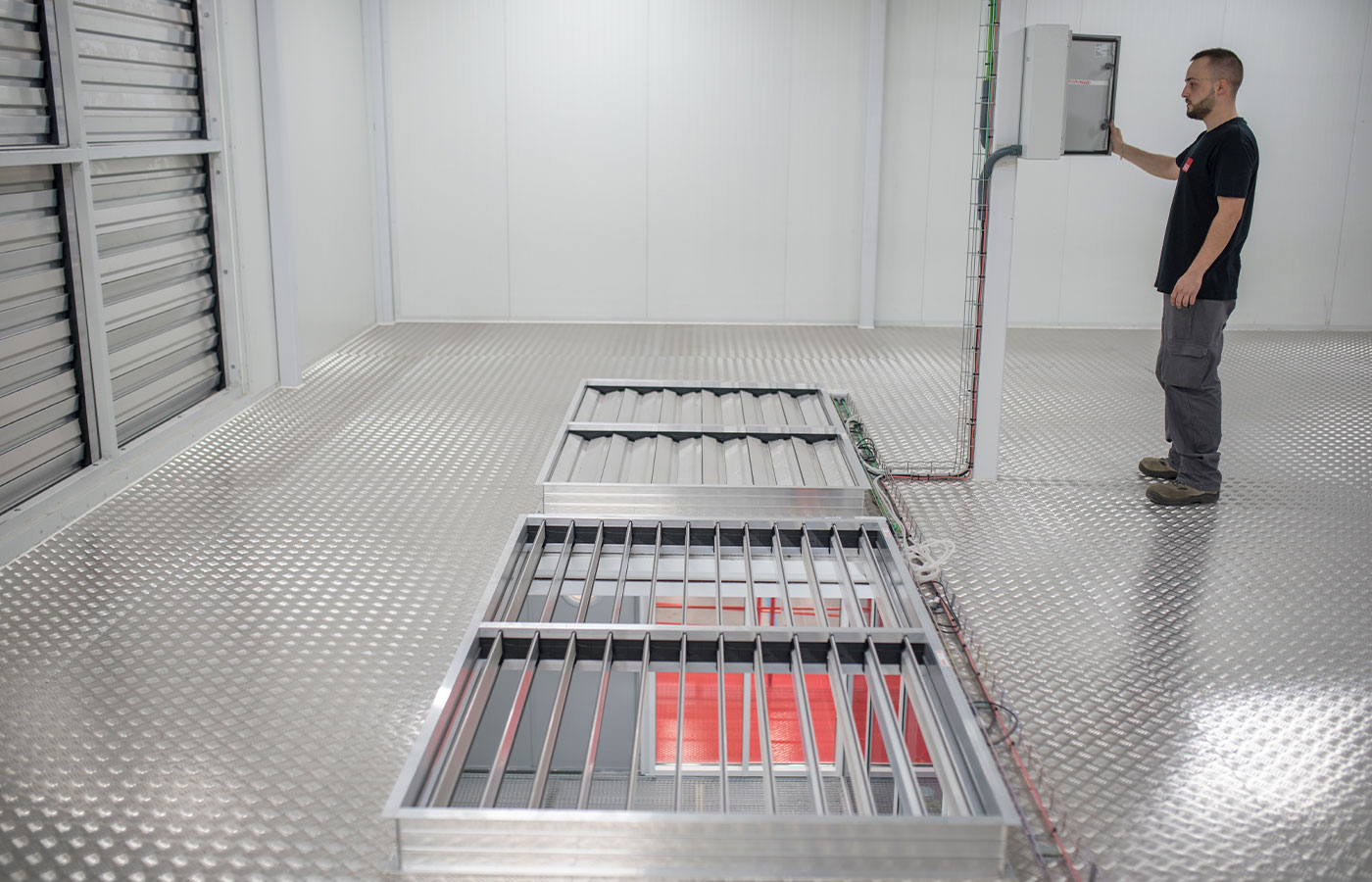 172 Actuators
106 T/H Sensors
72 Pressure Sensors Diff
4 Heat exchangers
4 Hot water coils
4 Cold water coils
Simulation
Environmental and climate simulation
The STULZ Test Bench is capable of simulating a wide variety of environmental factors and different climatic conditions to recreate those found in the test units, parts or components in their field operation.
This outdoor air climate simulation is recreated in a building with state-of-the-art components and instrumentation to achieve the required accuracy and precision.
A - Dampers, outside air filters and water coils.
B - Heat exchangers, fan-wall for heat dissipation and dampers.
C - Hot water coils in 4 STULZ CyberAir units.
D - Fan-wall for external air supply simulation.
E - External air simulation to the Air Handling Units.
F - Air expulsion from the Air Handling Units and mixing dampers.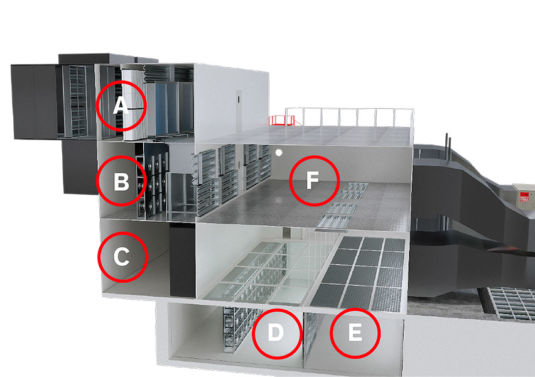 Benefits
Benefits
The certainty that you are choosing the right air conditioning system.
Independently calibrated and certified test centre.
Certainty in the calculation of operating costs.
Country-specific test scenarios.
Infinite adjustment of common voltages and frequencies.
Documentation of calibration certificates and test results.
Simulation of different operating states.
Use of ultramodern and adjustable equipment according to different equipment sizes.