STULZ Services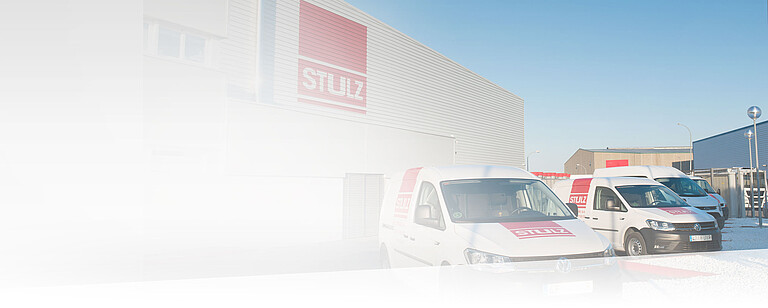 More than just assistance.
Since its founding in 1947, STULZ has evolved into one of the world's leading providers of air conditioning technology. Since 1974, the company has been under continuous expansion both in Germany and abroad, with the development, production, installation and service of precision air conditioning units, chillers and humidification systems for IT data centers and facilities of telecommunications.
From A to Z, From A to B, From 0:00 to 24:00
One central emergency number and automatic emergency call systems ensure speedy assistance in the event of problems. Our emergency callout technicians are available around the clock 365 days a year, and STULZ service engineers will be on site to deal with mission critical  failures and problems within four hours at the latest.  In addition, you can sign a contract for individual emergency response times, which are tailor-made for your company's particular requirements.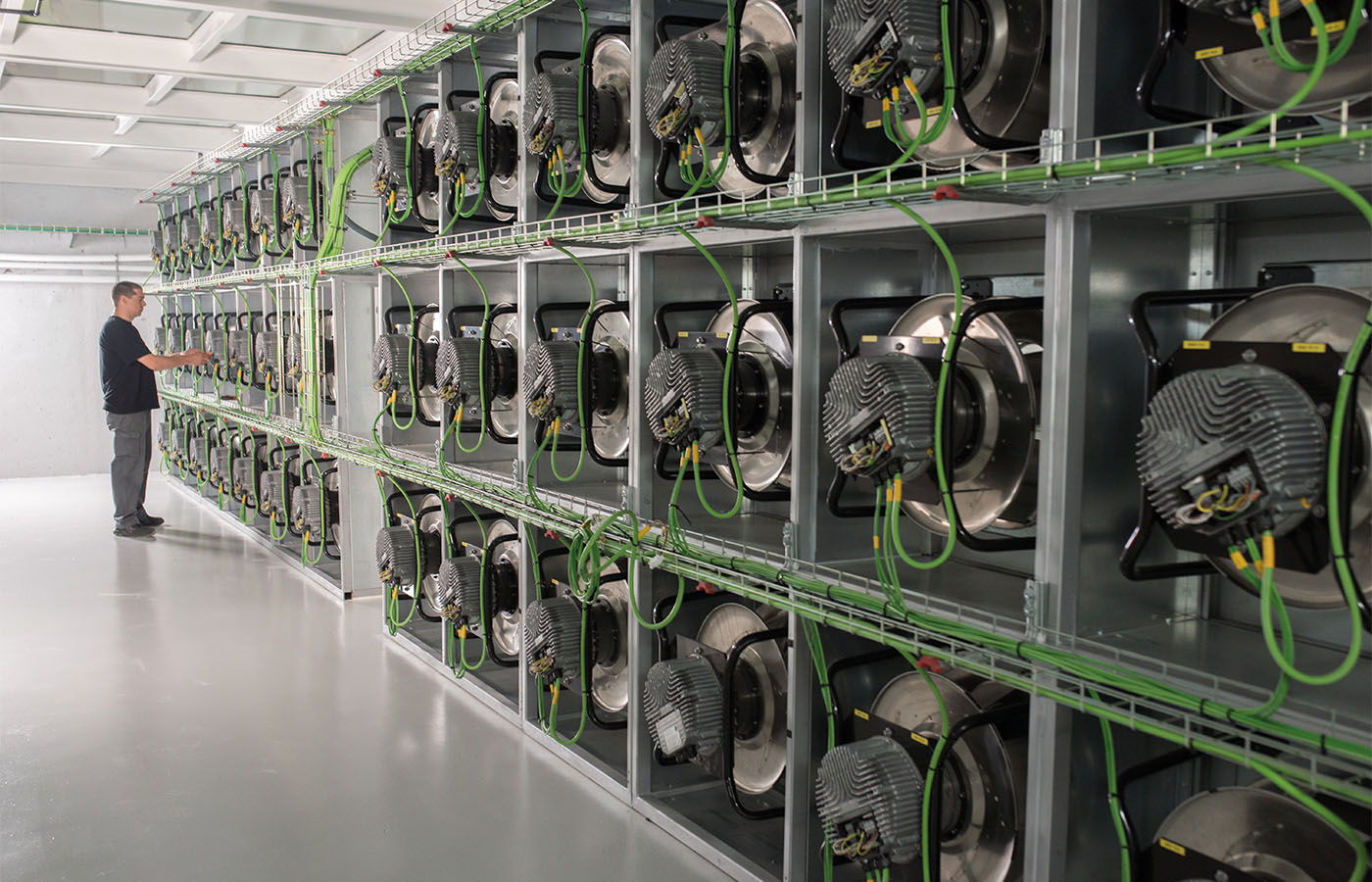 We care for your systems
For 50 years, our customers have relied on the technical competence, extensive resources and rapid support of STULZ Service.
You can also benefit from our service quality: we guarantee professional, cost-effective and trouble-free intervention of your systems, taking over the complete management of your entire property as a single source, if desired.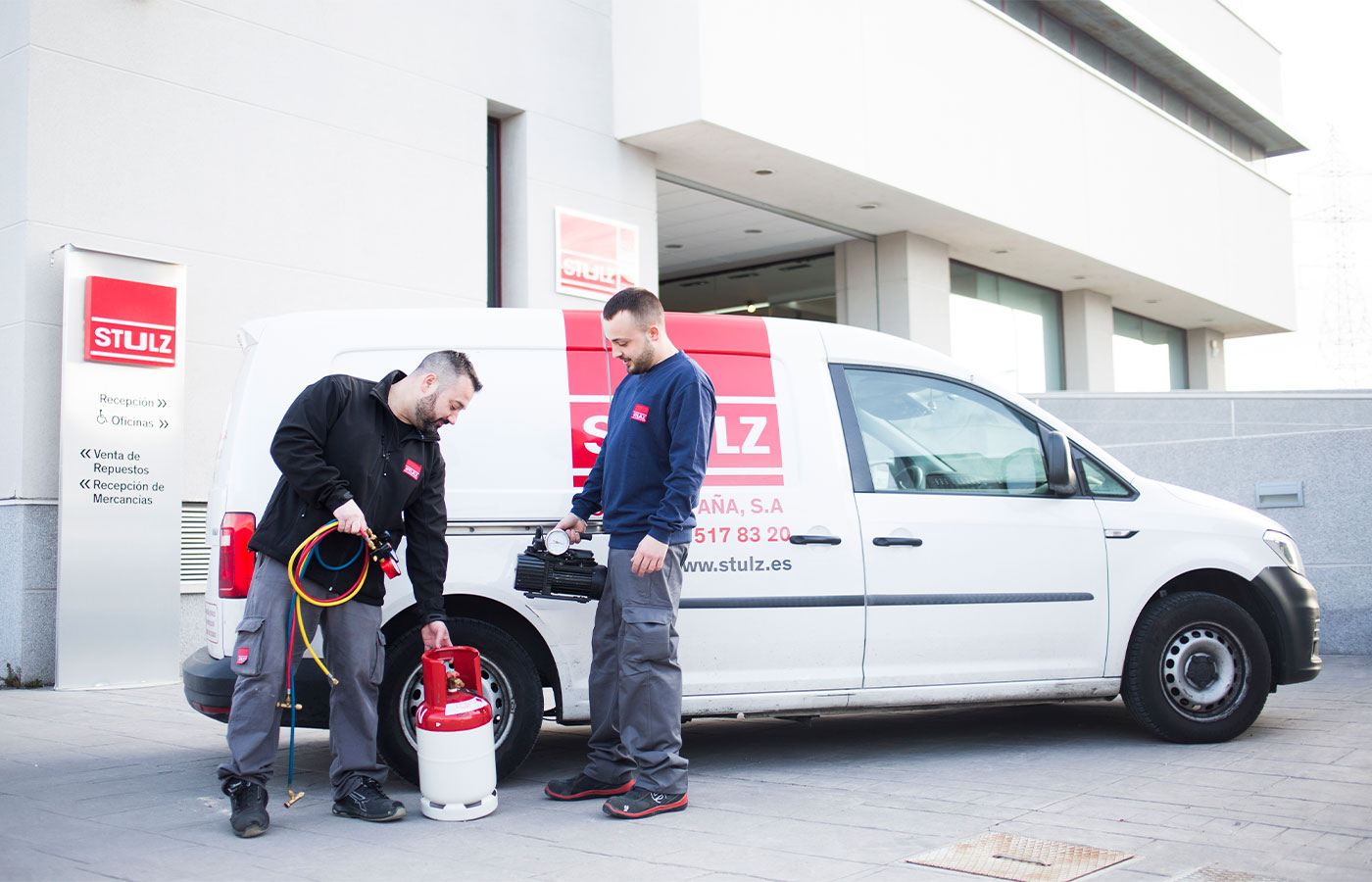 Qualified Technicians
STULZ provides preventive and corrective maintenance services specialising in air conditioning and has qualified technicians with extensive experience, with certification in fluorinated gases and safety regulations for refrigeration installations. Thus complying with current national and international safety regulations.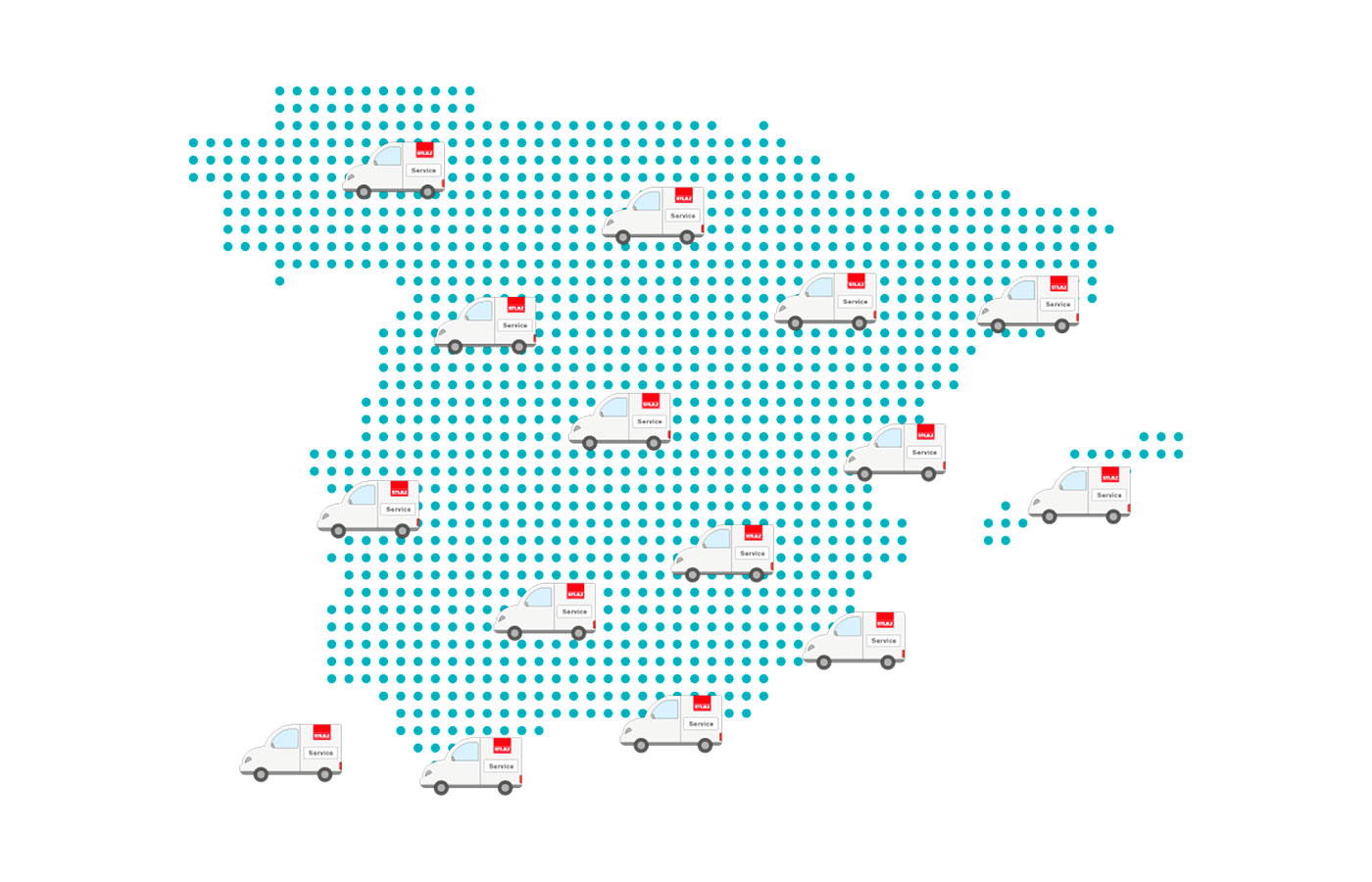 Service network
Tailor-made maintenance solutions. Reliable and cost-effective operation of systems throughout the entire life cycle. In addition to providing different solutions for air conditioning, STULZ has a Service and maintenance network with exclusive coverage and attention throughout Spain.
Maintenance and coverage
Maintenance and coverage
The STULZ Service program offers contracts tailored to your needs: repair, system verification, maintenance, energy consulting, facility management, service; you determine how to complete your service package.
Types of maintenance:
Regulatory: execute all maintenance and inspection operations
Preventive: systematic intervention of the equipment or systems even though they have not shown signs of error or failure
Conductive: daily control of the facilities
Predictive: periodic and constant analysis of the state of the facilities and equipment to be maintained to predict and avoid possible breakdowns
Corrective and 24-hour service: those breakdowns that may occur
Regulations
Regulations
STULZ has highly qualified personnel, with RITE accreditation, aware of the latest updates. They comply with current national and international regulations and the RSIF.
They plan and implement hygiene controls and inspections and carry out the resulting measures to ensure safety and air quality in buildings.
Our consultants at STULZ know the ins and outs of current regulations for F-gases, refrigerants, leak detection conditions and fire safety, thereby reducing emissions and helping to protect the environment.
Technical Facility Management
Technical Facility Management
STULZ is your competent partner for all sensitive areas of your technical infrastructure. Our technical building management covers other areas, and together with specialist on-site support, ensures safe and reliable coordination around the clock.
We coordinate all the needs, associated companies, maintenance appointments and comprehensive management, while the operational tasks are carried out by the assigned responsible technicians.
Maintenance with associated companies of:
Video surveillance systems
Access control systems
Smoke extraction systems
Fire alarm systems
Analysis and energy audit
Air conditioning systems are adapted to real needs and optimization measures are carried out with the aim of achieving the highest possible energy efficiency.