CyberAir 3PRO DX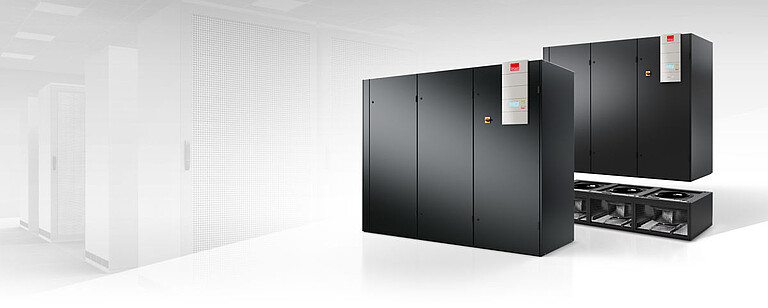 HVAC systems for data centers with maximum precision, reliability and energy efficiency
The CyberAir 3PRO DX room air conditioner is the result of more than three decades of experience with projects around the world, and is the logical next step in the development of the successful CyberAir 3 series. To achieve maximum cooling capacity with a minimal footprint while promising you maximum potential savings, these HVAC system units are more adaptable than any other precision air conditioning unit on the market.
>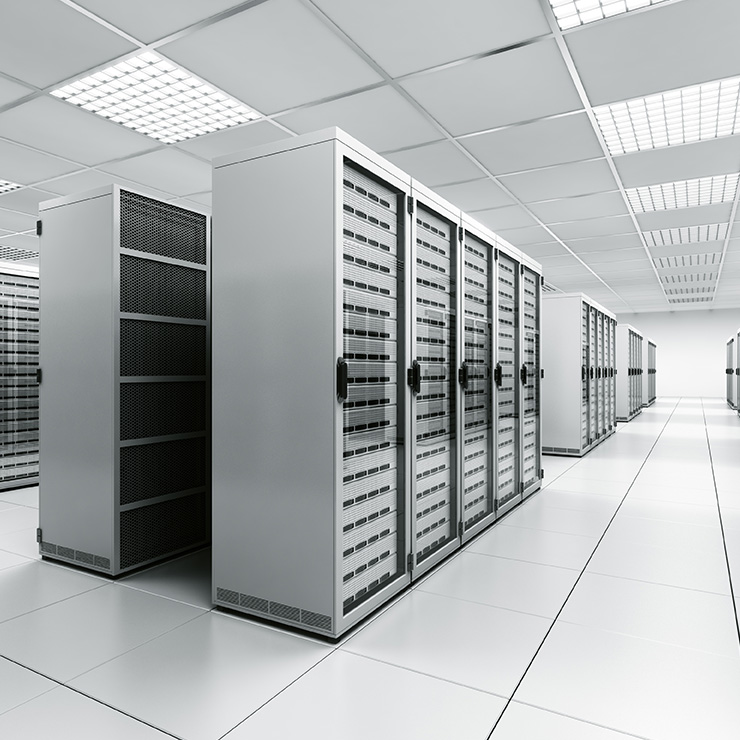 >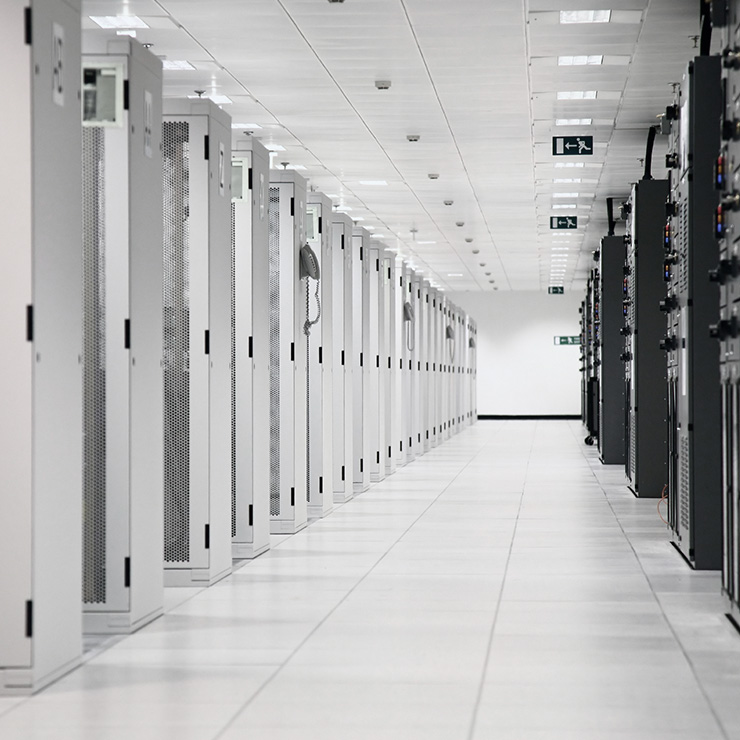 >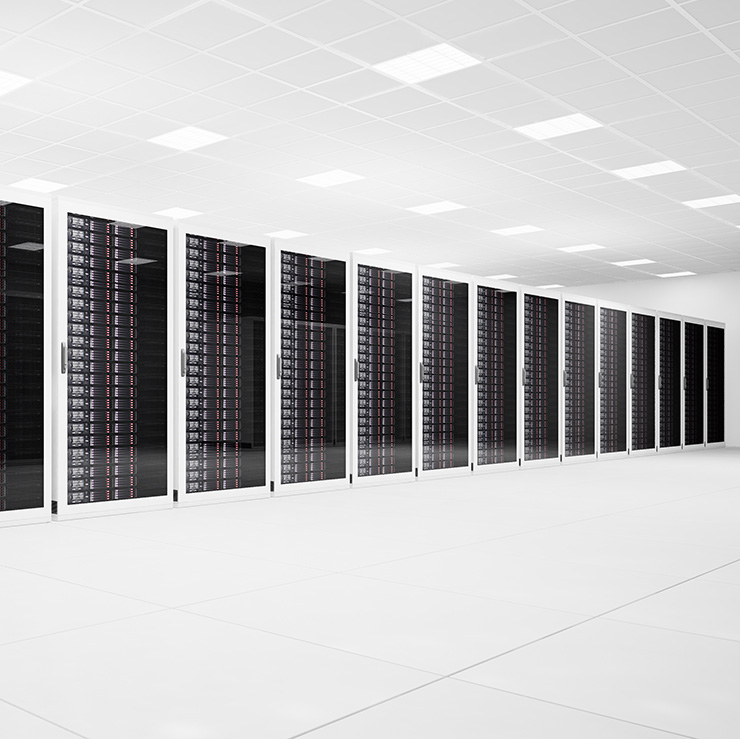 >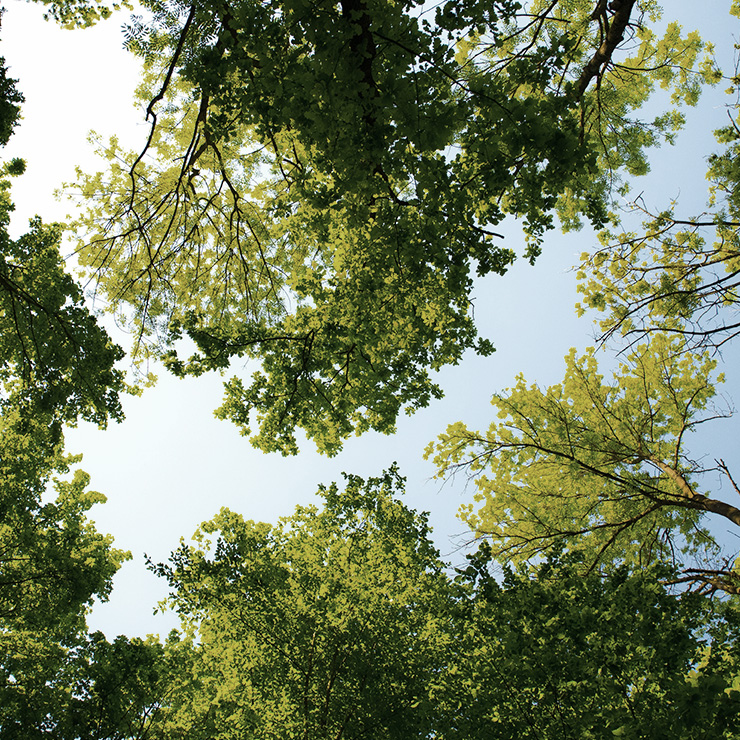 Product Overview
At a glance
Benefits
Features
Technical Data
Most important benefits
Maximum cooling capacity with a minimal footprint
Air conduction with maximum efficiency (Airflow Efficiency Ratio)
Maximum potential savings with Indirect Dynamic or Direct Free Cooling
Most important features
Available with integrated and external fan unit
5 cooling systems, 6 sizes, various air conduction methods
Most important technical data
Cooling capacity (kW): 22 – 150
Air conduction: Upflow, Downflow, Downflow with outlet front/back/down
Technological leader when it comes to cooling capacity with maximum efficiency
Maximum cooling capacity with a minimal footprint
Maximum potential savings thanks to Indirect Dynamic Free Cooling from STULZ Air conduction with maximum efficiency (Airflow Efficiency Ratio)
Further reduction in operating costs as supply air conditions conform to the ASHRAE recommendation
Cools reliably, precisely, quietly and exceptionally economically
Designed for a long service life
Use of EC technology for maximum efficiency
Compact design for easier transport and installation
Option of having your HVAC air circulation unit tested in our Test Center
Control based on supply air, return air or room air
Individual unit tests at the STULZ test center
HVAC system available with integrated and external fan unit
5 cooling systems, 6 sizes, various air conduction methods
Control based on the supply air, return air, room air or server inlet temperature
Available with R407C, R410A, R134a and R513A (on/off compressor) refrigerants
All parts of the air conditioner requiring maintenance can be accessed from the front
Filter control manager
Filter class ISO 16890: ISO Coarse 80 % up to ePM10 70 %
Cooling capacity (kW)
22 – 150
Air conduction
Upflow, Downflow, Downflow with outlet front/back/down
Airflow volume (m³/h)
4,000 – 32,000
Dimensions

Height (mm): 1,980 – 2,495

Widths (mm): 950 – 3,110

Depths (mm): 890 – 980

Cooling systems

Air-cooled (A/AS), Water-cooled (G),
Hybrid Free Cooling system (GE/GES),
Chilled water system with redundant
air-cooled system (ACW/ASCW),
Chilled water system with redundant
water-cooled system (GCW)

Refrigerants

R407C (GWP: 1,774)
R410A (GWP: 2,088)
R134a (GWP: 1,430)
R513A (GWP: 631)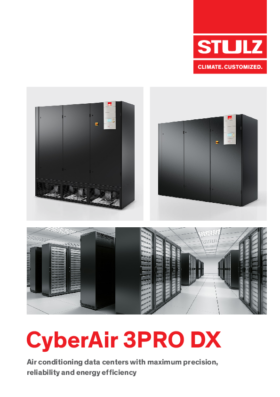 Need more information?
Download our brochure!
All details about CyberAir 3PRO
Energy efficiency & reliability
Free Cooling
Two different Free Cooling methods are used for data center cooling, depending on how the outside air is used. If the outside air is conveyed directly inside the building, this is Direct Free Cooling. If the outside air does not penetrate the sensitive interior of the building, this is Indirect Free Cooling. Both methods offer advantages but entail certain challenges. We individually check which version best matches your needs, requirements, and intended use – and which solution provides you with the best value over the life of the system.
Direct Free Cooling
The CyberAir 3PRO DX precision air conditioning system with Direct Free Cooling air conditions Data Centers up to 90 % more economically than conventional compressor cooling systems. Direct Free Cooling exploits the potential of outside temperatures to air condition the data center using the cool outside air. Via the CyberAir 3PRO DX, the outside air, which has been treated by filter systems, gets directly into the server room.

CyberAir 3PRO DX units with downflow air conduction can be equipped with the FreeCool Plenum Free Cooling box. The FCP design with the dampers on top is a flexible construction that takes up no extra space. With this option, Free Cooling is automatically combined with the chiller system's compressor cooling in three variable stages, to suit the outside temperature and cooling needs, ensuring that maximum savings are always exploited to the full.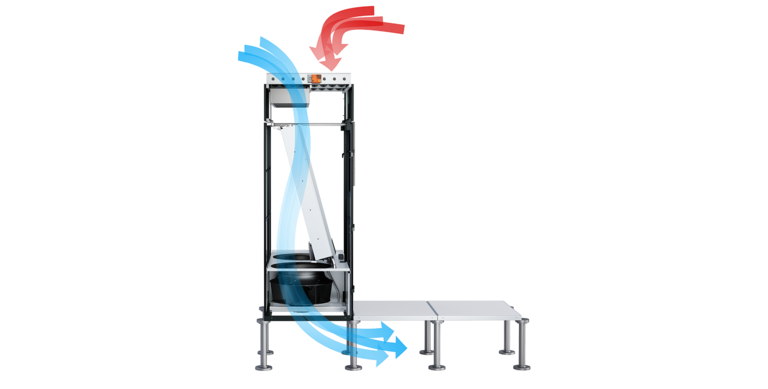 Indirect Dynamic Free Cooling
Indirect Dynamic Free Cooling from STULZ is the only system worldwide with automatic efficiency optimization. The dynamic switching operation and control reduces the compressor running time to a minimum and reduces the total energy consumption by up to 60%, taking into account all active components.

The system cools precisely and dynamically according to the current heat load. This means that only the required cooling capacity is ever generated and there is no energy-intensive oversupply. Taking into consideration outside temperature and current heat load, the dynamic switching operation and control selects the optimum operating mode without a fixed Free Cooling start value.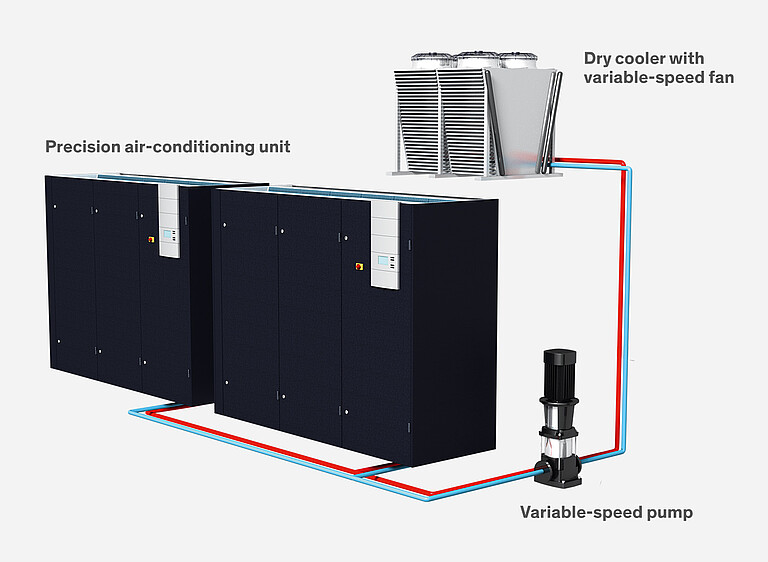 Sustainability with R513A refrigerant
Units with on/off compressors from the ASD/ASU and ALD/ALU model series of the CyberAir 3PRO DX range are available with R513A refrigerant.
As a drop-in refrigerant, R513A achieves similar energy efficiency and performance to R134a. In addition, R513A refrigerant belongs to the A1 safety classification, which means that it is neither toxic nor flammable, according to the American Society of Heating, Refrigerating and Air Conditioning Engineers' (ASHRAE) guidelines. R513A refrigerant therefore ensures uncomplicated handling, making it ideally suited for data center applications.
 

Fans in the raised floor
Optimized unit design for maximum potential savings
The design of our units means that STULZ precision air conditioning units boast maximum EER values and the lowest AER (Airflow Efficiency Ratio) values, and therefore achieve air conduction with maximum efficiency. The AER describes the ratio of the fan power consumption to the airflow. ASR air conduction (fans integrated in the raised floor), in particular, hugely reduces fan power consumption by ensuring minimal turbulence and changes in airflow direction, for energy savings that you will notice straight away.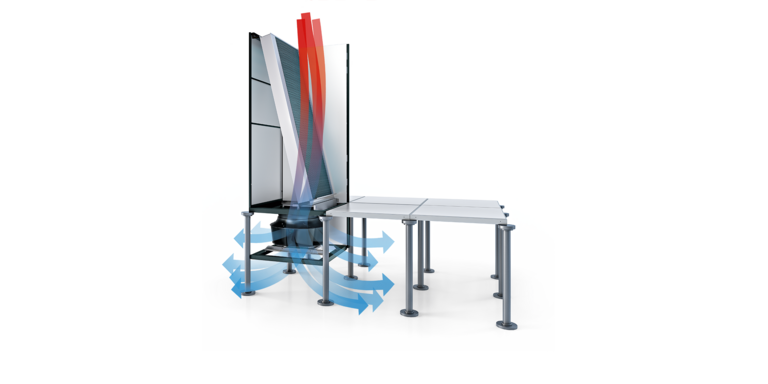 CFD simulation
Comprehensive control over all relevant factors is vital to achieve optimal performance and efficiency in a data center. STULZ contributes to this goal by providing the CFD (Computational Fluid Dynamics) service for data centers, using its unique fluid dynamics expertise at the product level to make the CFD simulation more accurate at the application level.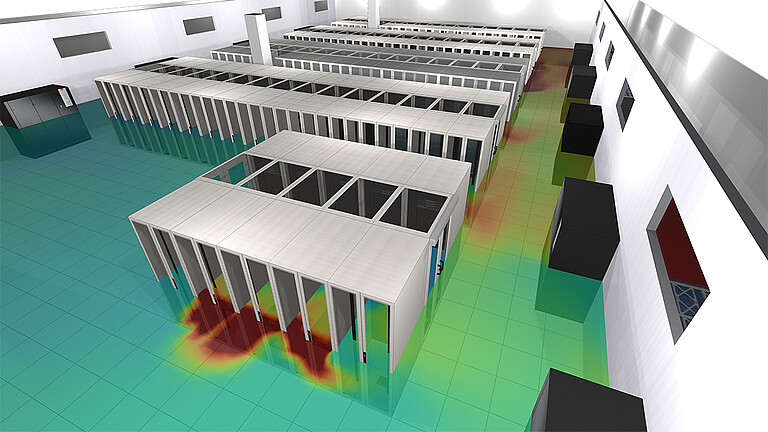 Precise temperature regulation
Delta T
The air-side difference in temperature between the air inlet and outlet of server cabinets and air conditioning systems is known as ΔT. To ensure optimum operation and the greatest possible savings on running costs, it is vital that the ΔT of the air conditioning units is adapted precisely and efficiently to the ΔT of your server cabinets.
Our dynamic control enables ΔT to be adapted to changing IT requirements, ensuring maximum energy efficiency during operation.
Read blog article about "Delta T – The air-side temperature difference"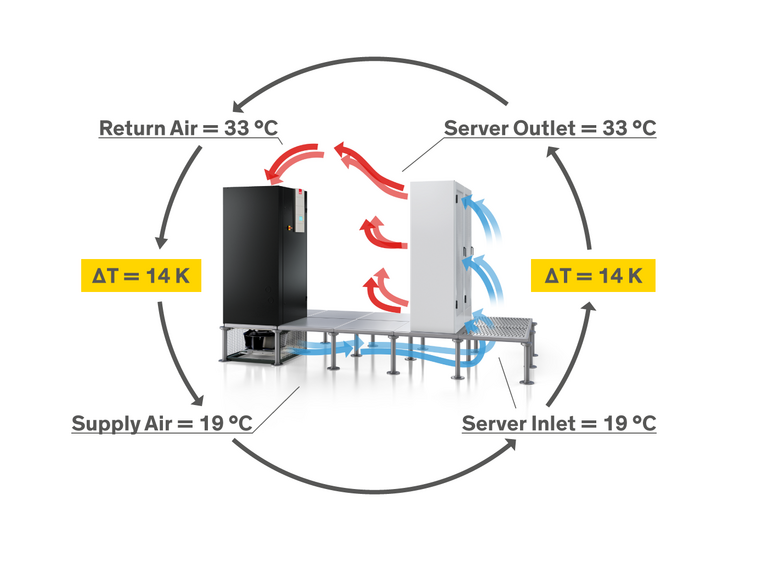 Temperature profile
Optimum supply air conditions for reliability and maximum efficiency
To cool your data center as efficiently as possible without compromising on reliability, ASHRAE has published a recommendation for the air temperature at the server inlet. We have been developing air conditioning units for mission-critical applications – where even tiny malfunctions can have serious consequences – for decades now. Not only that, we have always focused on energy efficiency, and because of this, the supply air temperatures of our units, including our HVAC systems, lie within ASHRAE's recommended range.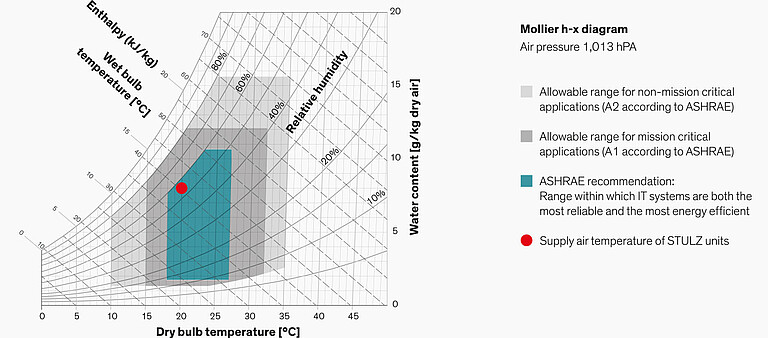 EC Technology
RadiCal EC fans of the latest generation
GreenTech EC technology
Significantly higher air output
Over 10% lower power consumption
Reduced noise
Optimized airflow
Improves the AER of CyberAir 3PRO DX units
Latest motor generation
Impellers made of high-tech composite material for increased fan power density
Long lifetime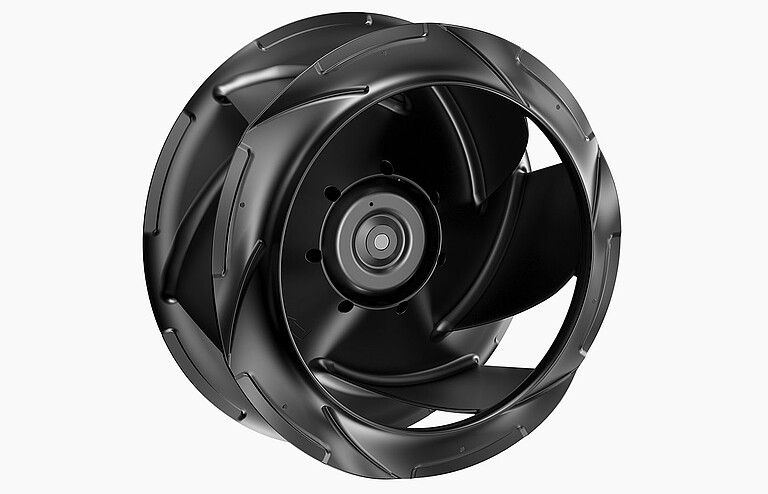 EC compressors
Infinite compressor control for maximum efficiency and precise temperature regulation
Maximum efficiency especially in partial load and Mixed mode
Constant supply air temperature
Integrated soft start
Fast, precise reaction to actual variations in heat load
Long service life thanks to continuous operation without compressor on/off cycles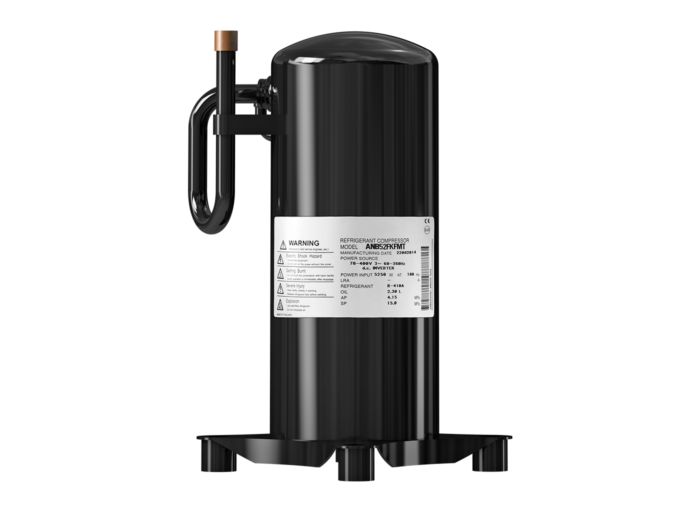 Control and monitoring
In-house developed controller for regulating and monitoring the air conditioning system
Autonomuous controllers in every air conditioning unit for high redundancy and availability
Optional sequencing with standby functions enables the individual air conditioning modules of a group to be used to a greater or lesser extent with the utmost flexibility
Control of up to 20 air conditioning units
Data bus system
UPS operation with configurable components for low unit power consumption
Recording of room climate
Service interface
Modbus protocol preinstalled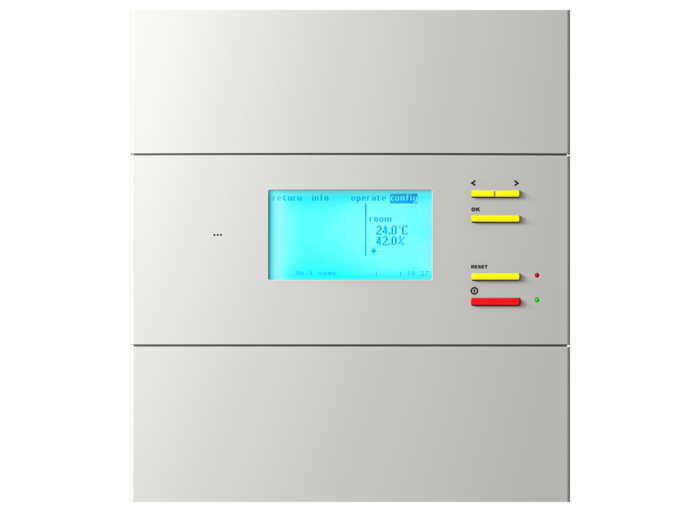 Service and Maintenance
As a company with locations across the globe, we offer everything you need in the extremely dynamic world of information technology – plus professional advice in the right place at the right time.
Our trained and experienced sales and service partners are located in over 140 countries. The resulting proximity to our customers allows fast response times. In addition, regular training courses and an active exchange of information ensure high quality and an extensive knowledge of all our products. This way, you can be sure your products are in the best hands and get the right maintenance – all over the world.

Projects
Test Center
In our state-of-the-art, 700-square-meter Test Center with its various climate chambers, we can perform a variety of tests on precision air conditioning units and chillers. During the development of the CyberAir 3PRO DX, we were able to test and optimize it under all climatic conditions encountered around the world.
In addition, we offer you the opportunity to book a witness test in our Test Center. This allows you to have the desired air conditioning system tested according to your exact specifications, creating transparency and providing you with information about your system's performance and energy consumption.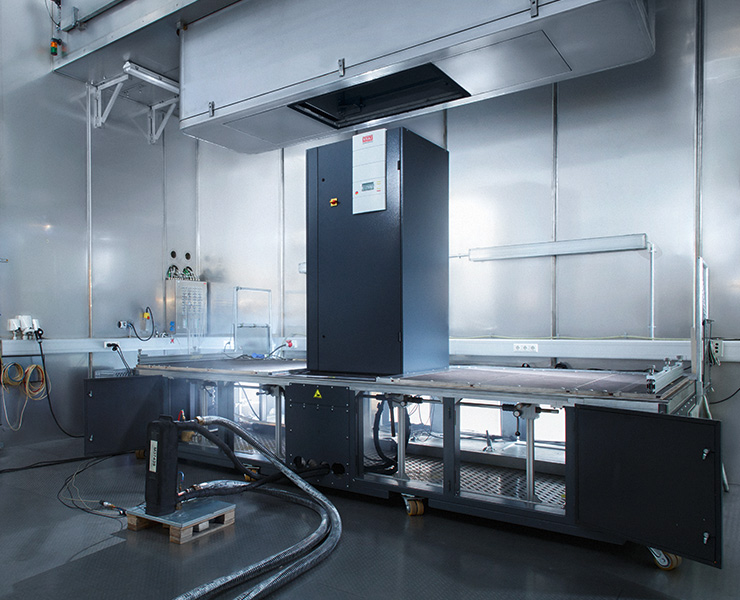 Flexibility
Climate. Customized.
From standard units to fully customized solutions
The ability to offer such a wide range to customers is the embodiment of our philosophy, "Climate. Customized.". Size, design, air conduction, system or control: CyberAir 3PRO DX is a model of adaptability and the units can be precisely adapted to your individual requirements. In addition, a variety of options and equipment versions are available for the HVAC system to achieve the optimum result.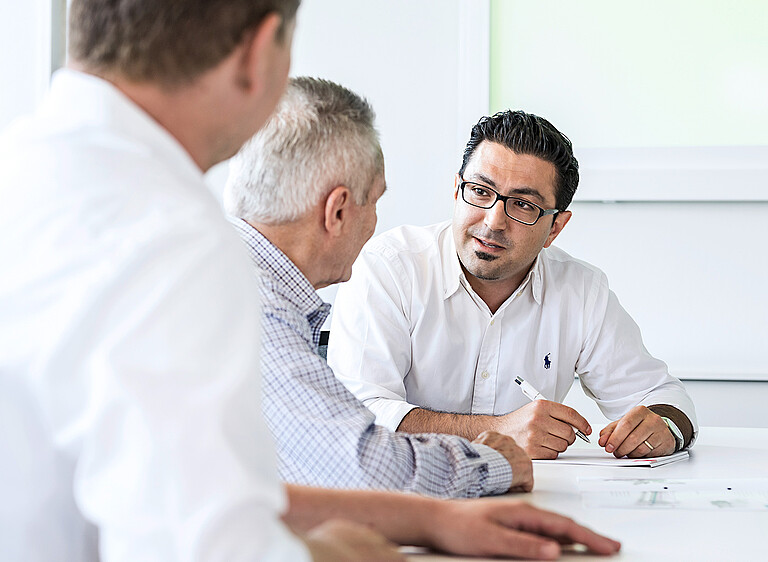 Upflow, Downflow, Raised Floor
Downflow and Upflow versions

The design with integrated fans is available with standard Downflow (ASD) and Upflow (ASU) air conduction. Through further development and by optimizing the design, the chilled water air conditioners are now considerably more efficient than the previous version.

This can be witnessed in the noticeably higher Energy Efficiency Ratio (EER) and lower Airflow Efficiency Ratio (AER).
Raised Floor version

The Raised Floor (ASR) series promises even higher energy savings than units with fans on the raised floor. This model is equipped with an external fan box, and air conduction is specific to the unit. The fan box is installed under the unit, in the raised floor.

The resulting additional space in the air conditioning unit can be used for larger heat exchangers, resulting in a noticeably higher cooling capacity for the footprint. What's more, positioning the fans in the raised floor means less turbulence and fewer changes in airflow direction. The result is ideal air conduction and therefore massively reduced fan power consumption (AER).
Various air conduction systems
Raised floor, air conduction: front
Raised floor, air conduction: front/back/down
Downflow
Upflow
Options
The numerous different options and possible equipment enable you to perfectly adapt CyberAir 3PRO DX units to your requirements.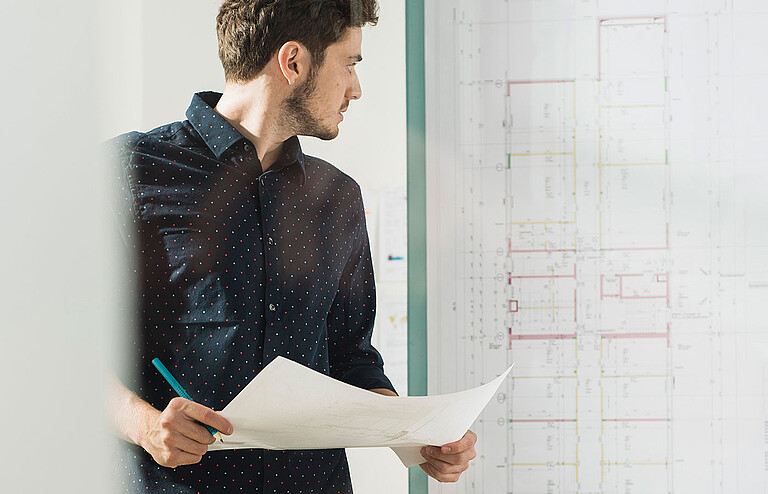 Dual power feed with automatic or manual switchover plus optional UPS buffering of the controller
Suitable for connection to all common building services management systems, RS485 and RS232 interface for direct connection to a BMS
Pressure control for raised floors and enclosures
Continuous, multi-stage electric heater
Refrigerant post-heating
LPHW post-heating
Continuous steam humidification
Actuation of ultrasonic humidifiers
Raised floor stand in various heights
FreeCool Plenum for Direct Free Cooling
Blow-out and extraction plenum
Pocket filter attachment F7, F9
User interface
Smoke and fire alarms
And a great deal more
Cooling systems
STULZ offers individual system solutions adapted precisely to your project requirements regarding our HVAC systems as well.
Air-cooled system (A/AS)
Compressor cooling with compressor refrigeration system based on the direct evaporator principle (DX/direct expansion)
The refrigerant circuit of the air conditioning module consists of an evaporator, an expansion valve, a scroll compressor and an external air cooled condenser. Conveyed by a fan, the room air flows through the evaporator, where heat is extracted from it and transferred to the refrigerant. The air conditioning unit and external condenser are connected to one another by a closed refrigerant circuit.

AS System
Like the A system, the AS system uses the direct evaporator principle. To make the system even more efficient, the AS system is equipped with an infinitely adjustable EC compressor.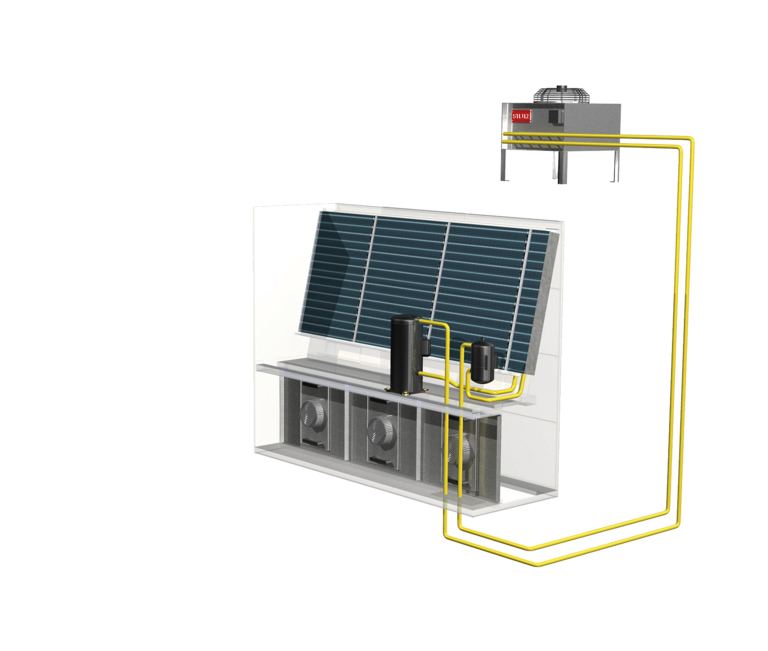 Water-cooled system (G)
Simple heat dissipation via the water-glycol mixture
Like the A system. Difference: In the G system, the heat from the DX circuit is transferred to a water-glycol mixture by a plate-type condenser integrated in the air conditioning unit. The mixture circulates in a closed circuit, and emits the heat to the outside air via an external dry cooler.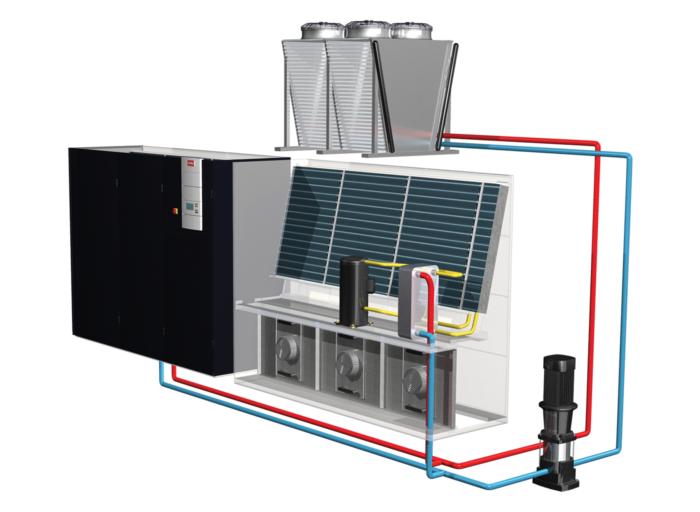 Hybrid Free Cooling system (GES)
Hybrid G system with Indirect Free Cooling
A hybrid cooling system, which combines a G system with Indirect Free Cooling. The GE system switches to energy saving mode as soon as the outside temperature permits. The outside air is then utilized for Indirect Free Cooling. GE systems form the basis of Indirect Dynamic Free Cooling.
 
GES system
Hybrid G system with Indirect Free Cooling and EC compressor
Like the GE system, the GES system functions on the principle of Indirect Free Cooling. And to make the system even more efficient, the GES system is exclusively available with an infinitely adjustable EC compressor.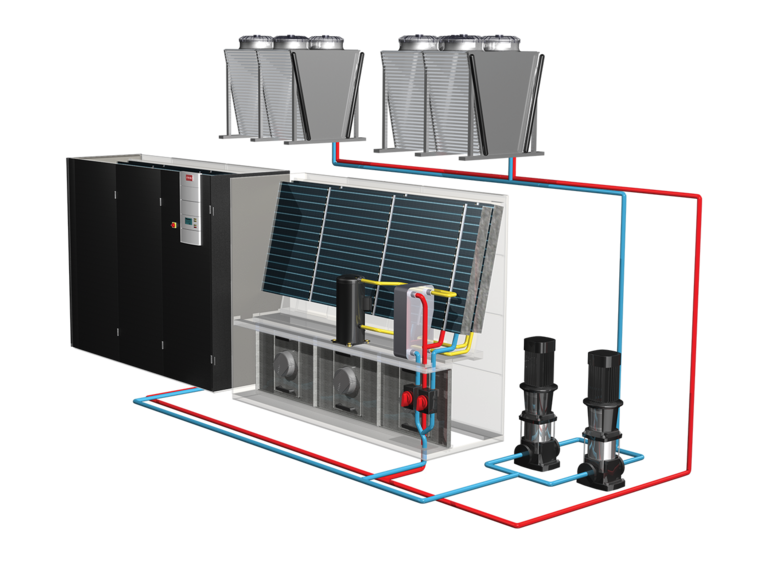 Chilled water system with redundant air-cooled system (ACW)
CW system with redundant A system (dual fluid)
Two independent cooling systems (CW and A) in one air conditioning module ensure maximum failure resistance. If the main, liquid-cooled system (CW) fails, the aircooled A system ensures that air conditioning continues without interruption.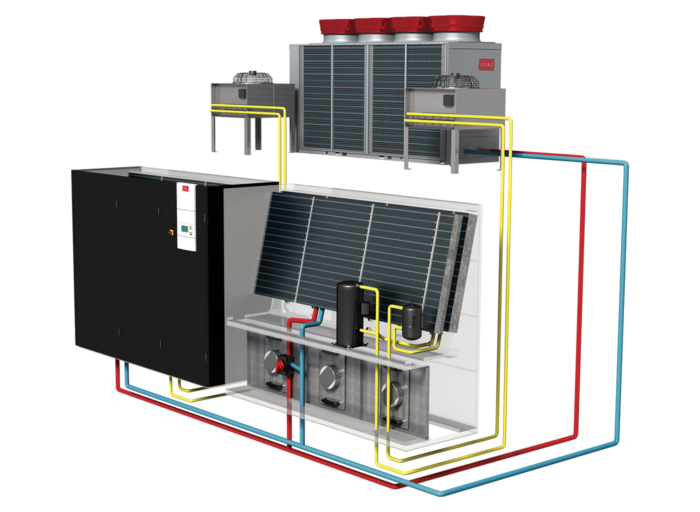 Chilled water system with redundant water-cooled system (GCW)
CW system with redundant G system (dual fluid)
Similar design to the ACW cooling system, but with a liquid-cooled G system working in combination with the CW system, instead of the A system.
 
Back to Selection