Saving costs without compromising server availability
Comprehensive control over all relevant factors is vital to achieve optimal performance and efficiency in a data center. STULZ contributes to this goal by providing the CFD (Computational Fluid Dynamics) service for data centers, using its unique fluid dynamics expertise at the product level to make the CFD simulation more accurate at the application level.
The CFD simulations assist in the analysis, design, and optimization of data centers, resulting in reduced PUE (Power Usage Effectiveness) values, decreased annual energy costs, minimized carbon footprint, and lower yearly investment expenditure.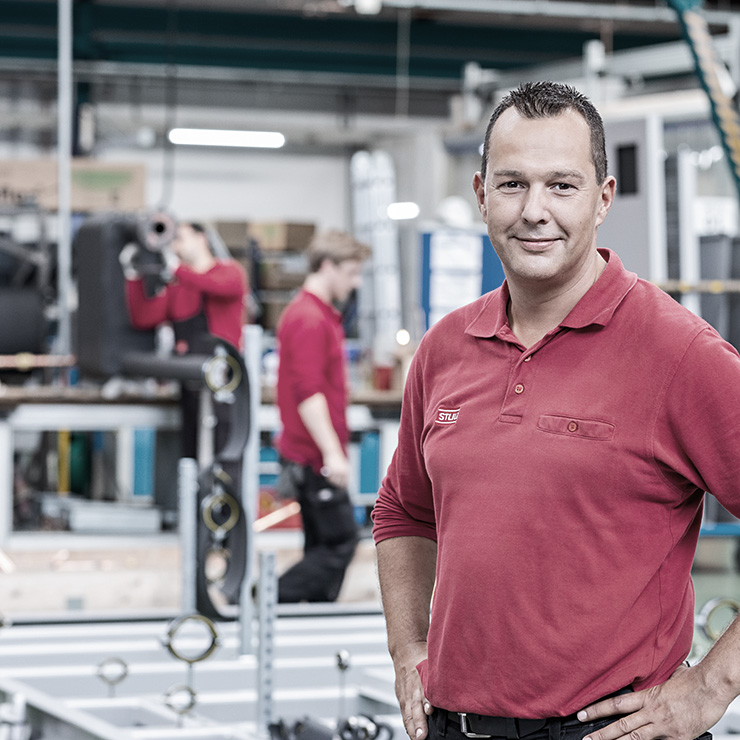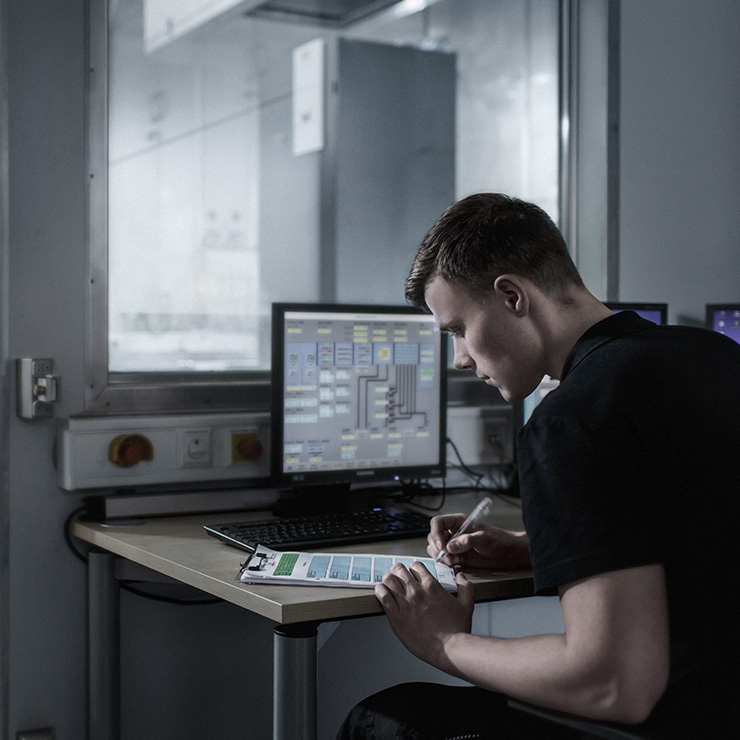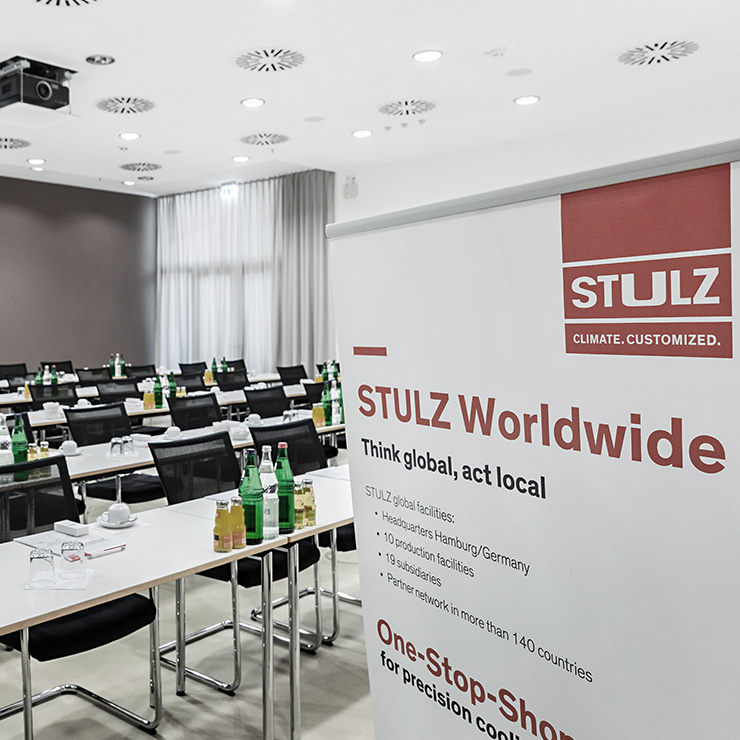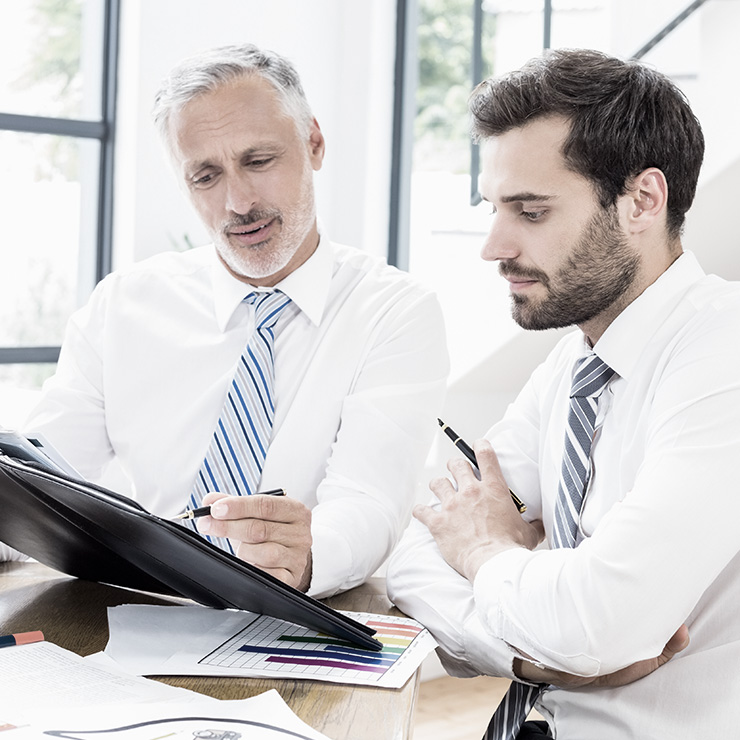 Greatest possible savings with maximum reliability
Failure Analysis

Ensure the maintenance of the facility's resilience by testing the impact of switching off fans, pumps and chillers.

Data Metrics

Visualize performance with The Green Grid's integrated Performance Indicator and view industry plots including ASHRAE, PUE & SLA compliance.

Transient Simulation

From utilizing IT load variations to failing parts of your power and cooling infrastructure, transient simulations offer clear insight into how your Data Center performance fluctuates over time.

Test energy efficient technologies

Use more fresh air and be more efficient with the latest Indirect and Direct Free Cooling systems, including Adiabatic Cooling.

Simulating external factors

Analysis of the impact of external environmental factors such as wind profiles, terrain roughness, humidity, solar radiation and even pollution from generator exhaust.

Reporting

Export images and videos in gif, wmv and other formats. Create a customized, automated report to demonstrate the latest design.
Application Areas
CFD can be used at any stage of the data center life-cycle ― from design all the way through to operations. Acquire reliable predictions of the impact on a data center's resilience, physical capacity, and cooling efficiency.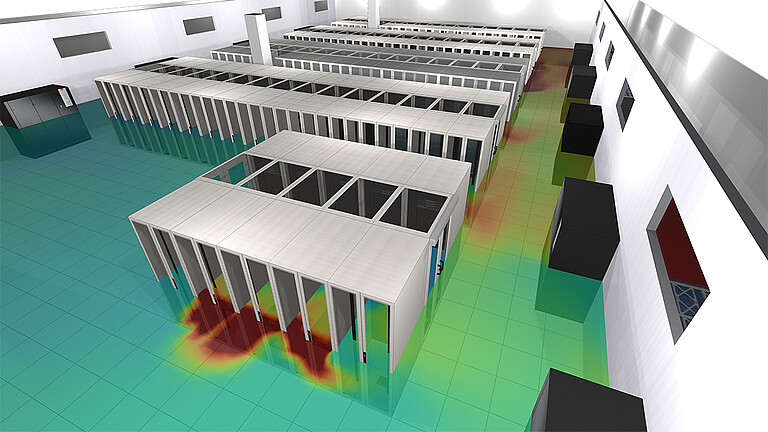 Planning reliability
By using CFD simulations, it is possible to design data centers more efficiently and create a buffer zone to test planned measures before implementing them in the actual facility.
Save resources and costs by simulating the physical data center layout and parameter before implementation.
Develop resilient cooling and power failure strategies for high reliability.
Explore innovative cooling concepts and techniques, or simplify complex control systems through modeling.
Evaluate vendor equipment to choose the best fit for your facility.
Run what-if scenarios to test different possibilities and outcomes.
Gain a thorough understanding of temperature distribution and proactively prevent hot spots.
Model and analyze various aspects of the entire cooling system, including adiabatic cooling, Free Cooling, external environment, and power network.
Optimizing the operation
Technologies change throughout their lifecycle. As your business grows, it is important take advantage of new technologies in the data center. CFD simulations help to understand your cooling infrastructure in detail enabling you to improve efficiency to reduce costs and increase reliability.
Test the availability, capacity, and efficiency of your infrastructure.
Investigate external factors on the white space and determine their impact.
Determine the optimal layout for your new IT deployments in advance of installation.
Run failure scenarios to test the resilience of your system.
Identify and prevent hot spots through modeling
The various aspects of the cooling system, including adiabatic cooling, Free Cooling, external factors and the power grid, are modelled and analyzed.