MiniSpace EC DX
Maximum cooling capacity with a minimal footprint
If you need precise, reliable and cost effective air conditioning for small equipment and server rooms, the MiniSpace EC series is an energy efficient and long-lasting series that fits the bill. The computer room cooling systems' units require little floor space, and their compact size means they can be integrated in existing server rooms without problem.
>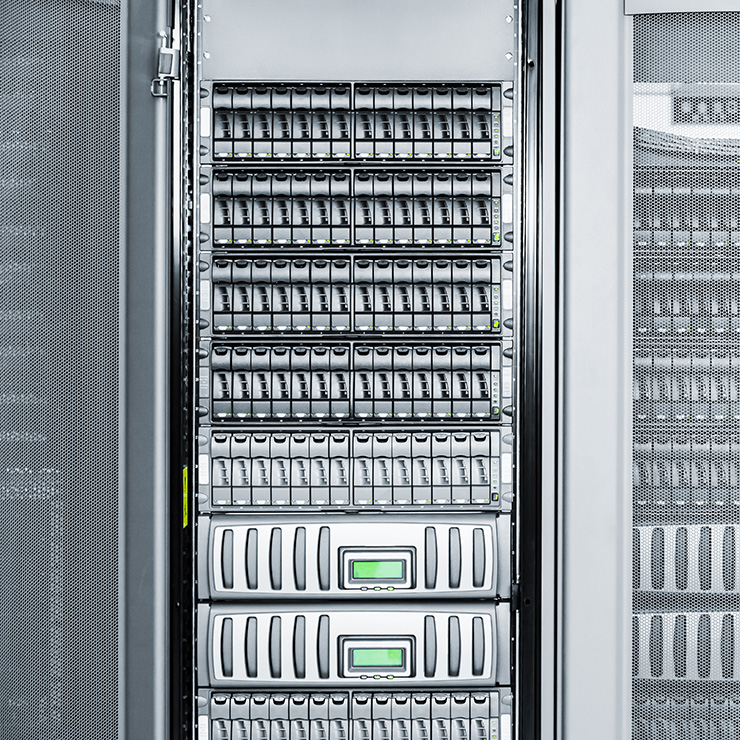 >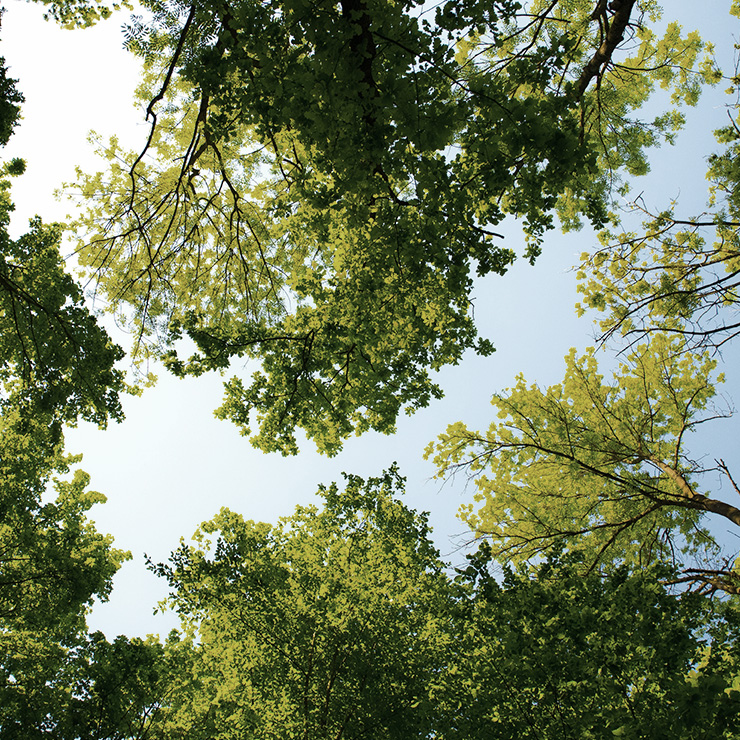 >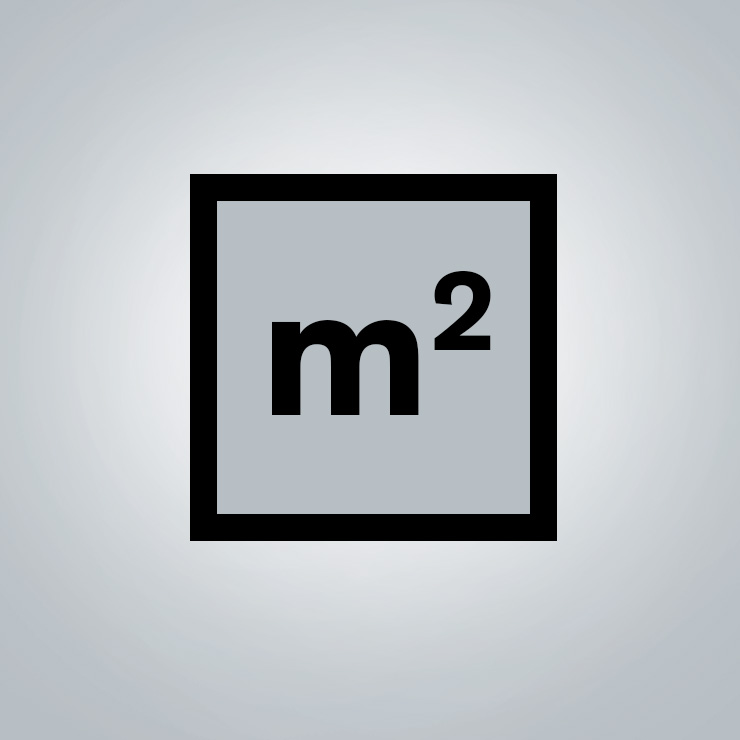 >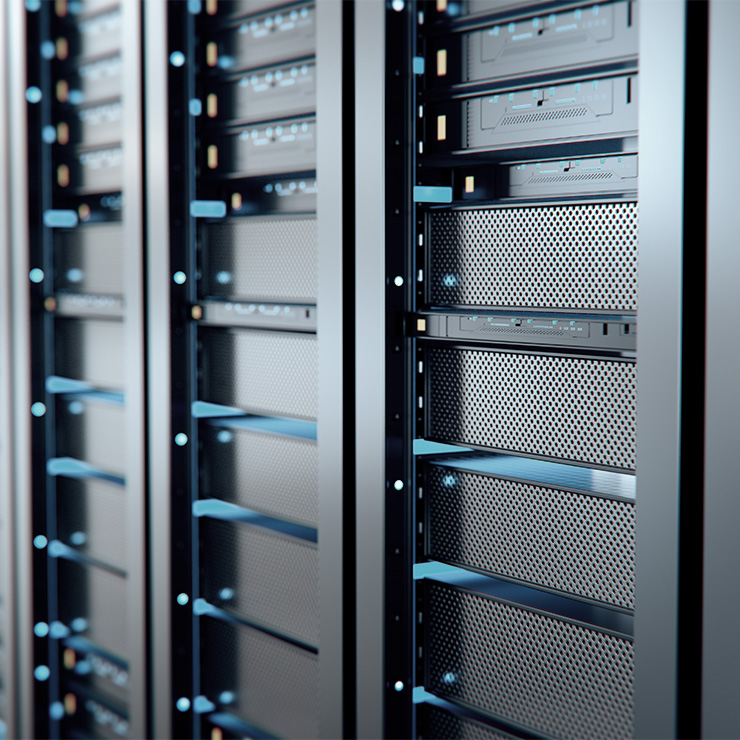 Product Overview
At a glance
Benefits
Features
Technical Data
Most important benefits
Maximum cooling capacity with a minimal footprint
Server room air conditioner enables high energy savings thanks to Direct Free Cooling
Precise regulation of room temperature and air humidity
Most important features
Available in 2 sizes
Available in 2 refrigeration systems
Most important technical data
Cooling capacity (kW): 6 – 32 kW
Air conduction: Upflow, Downflow, Downflow with frontal outlet
Server room ac unit with maximum cooling capacity with a minimal footprint
High energy savings thanks to Direct Free Cooling
High reliability under continuous load 24/7
EC fans for maximum energy efficiency
Precise regulation of room temperature and air humidity
Available in 2 sizes
Available in 3 refrigeration systems
Downflow and Upflow versions of units
Simple installation and maintenance via door on the front
Air filtering with filter class G 4
Filter control manager for a constant airflow
ModBus onboard for integration in the building services management system
Cooling capacity total (kW)
5.1 – 28.1
Airflow volume (m³/h)
2,000 – 7,000
Sizes
2
Air conduction
Upflow, Downflow, Downflow with frontal outlet
Refrigerant

R407C (GWP: 1,774)

R134a (GWP: 1,430)

Cooling systems
Air-cooled system (A), Water-cooled system (G)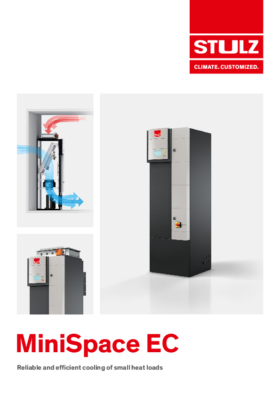 Need more information?
Download our brochure!
All details about MiniSpace EC DX
Climate. Customized.
From standard units to fully customized solutions
The ability to offer such a wide range to customers is the embodiment of our philosophy, "Climate. Customized.". Size, design, air conduction, system or control: MiniSpace EC is a model of adaptability and the room air conditioners can be precisely adapted to your individual requirements. In addition, a variety of options and equipment versions are available to achieve the optimum result.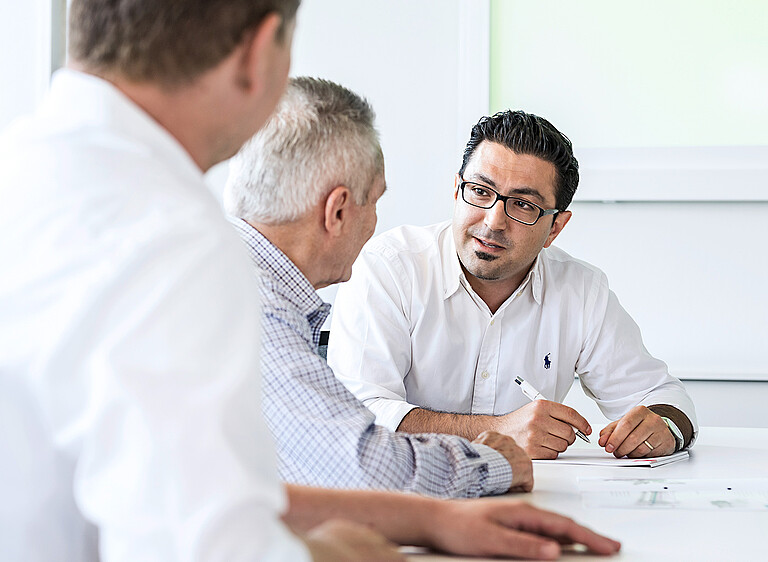 Precision and comfort air conditioners compared
Precision air-conditioning systems capable of regulating room temperature accurately were developed for equipment rooms. However, often comfort air conditioners are used there. Learn more about the reasons for better using a precision air-conditioning unit:
Highly sensible cooling capacity = Low operating costs?
The sensible part of the cooling capacity reduces the temperature, while the latent part dehumidifies the air. Comfort air conditioning units can use up to 50% of their energy for dehumidification, whereas precision units convert more than 95% of the energy used exclusively into cooling capacity. The technology required to achieve this pays off quickly in terms of lower operating costs.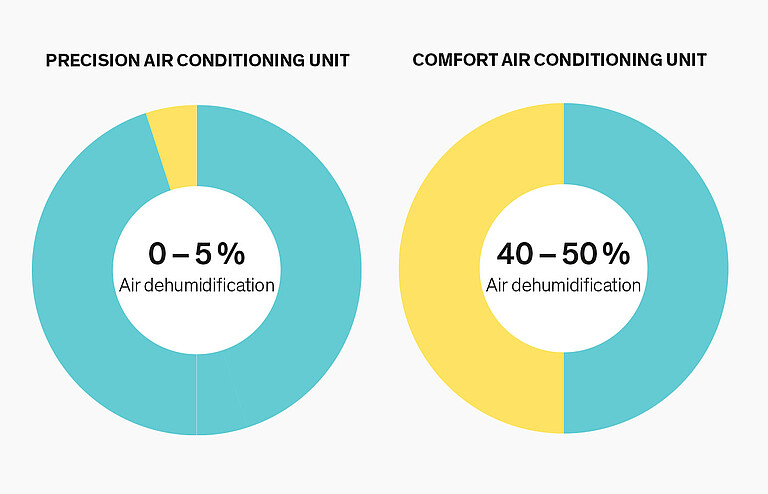 Air Distribution, Heat Dissipation and Filtration
Precision air conditioning units from STULZ filter and circulate three times the amount of air as comfort units with the same rated capacity. They reliably dissipate isolated thermal loads even from distant corners of the room, while continuously monitoring and precisely controlling the temperature and air filtration.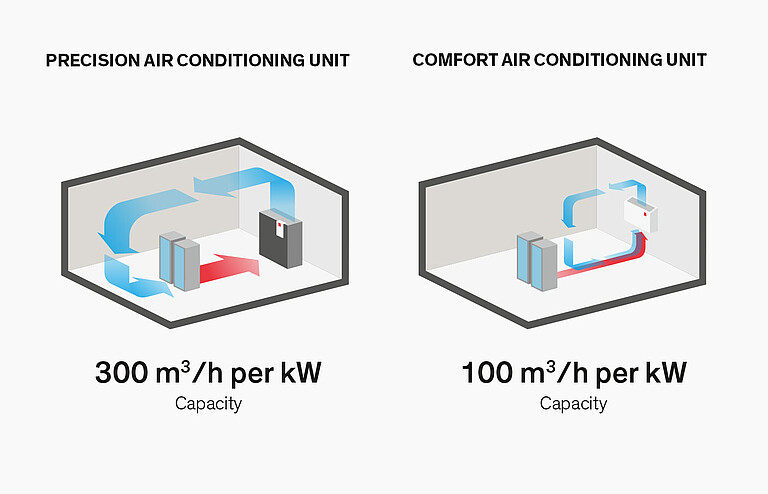 Controlled Temperatures
Information and communication technology only works reliably and without faults within a relatively narrow temperature range. STULZ precision air conditioning units ensure optimum temperature accuracy with maximum tolerances of +/- 1 °C, while comfort units can normally deviate from the set value by as much as +/- 3 °C.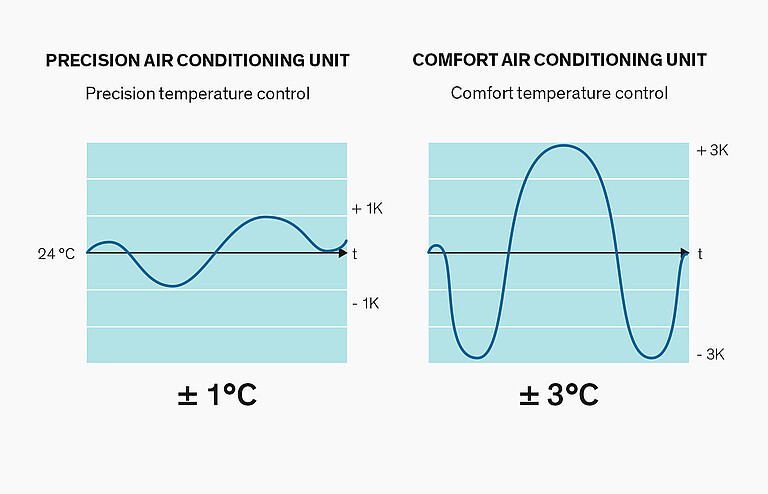 Controlled Humidity
Unlike comfort air conditioning units, precision units feature strictly controlled and accurate dehumidification (tolerance +/- 5% relative humidity), as too much humidity can lead to condensation and corrosion, while too little can cause static charges, data loss and damage to hardware.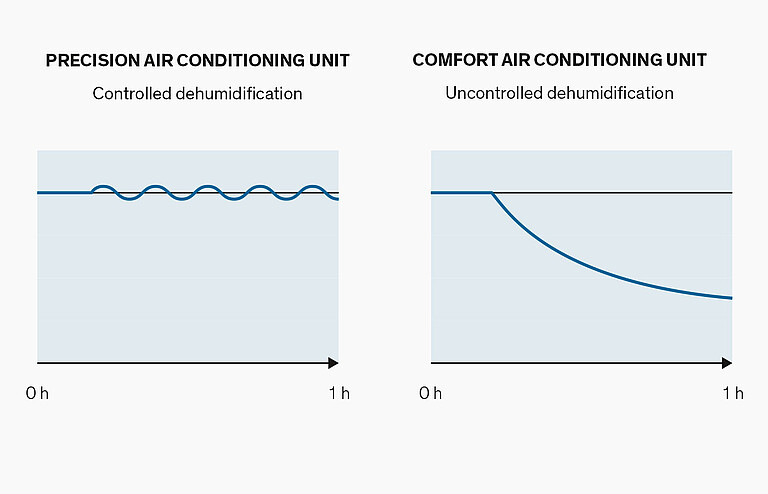 Excellent Reliability
Comfort air conditioning units mainly operate in summer and only for a few hours each day. By contrast, precision units need to be available whenever the electronic equipment to be cooled is in operation. For most server room cooling systems, this is the case for 24 hours a day, 365 days a year.
This is why STULZ makes such high demands on the quality of their precision server room cooling units and is able to offer high availability systems with 99.999 % reliability.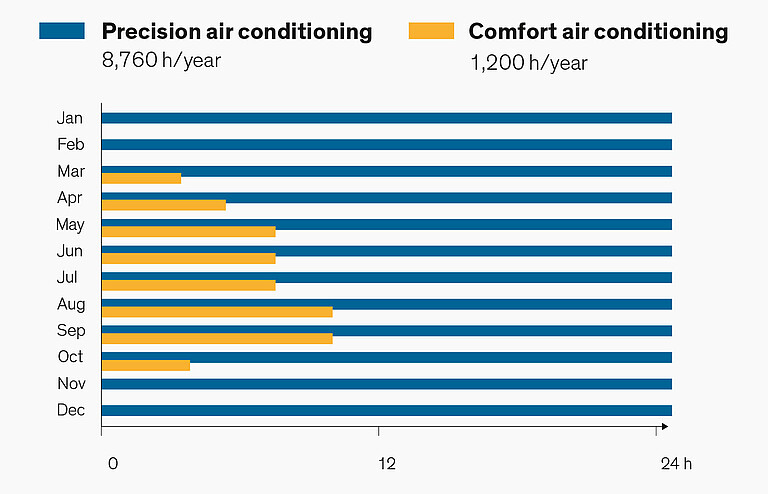 Related Article
Server cooling: Return air and room air conditioners compared
Learn more about the differences, advantages and disadvantages of comfort and precision air conditioning in data centers.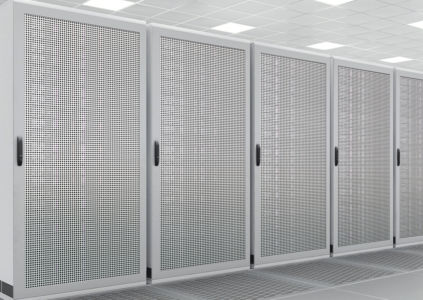 Direct Free Cooling
Server room air conditioner with Eco-Cool option: Maximum potential savings
Thanks to Direct Free Cooling, MiniSpace EC units with Eco-Cool option provide up to 90 % more efficient air conditioning than conventional compressor cooling systems. To achieve this, applications with extended temperature and humidity tolerances are required. Direct Free Cooling exploits the potential of outside temperatures to air condition the data center directly using cool outside air. This way, the outside air is treated by filter systems and gets directly into the server room via the MiniSpace unit.

To maximize the huge potential savings offered by Direct Free Cooling, the MiniSpace EC with Free Cooling option features a pre-installed outside air and circulating air damper, and can be mounted directly on the wall. With this option, Free Cooling is automatically combined with compressor cooling in four variable stages to suit the outside temperature and cooling needs, ensuring that the server room air conditioner always exploits maximum savings to the full.

Learn more about Direct Free Cooling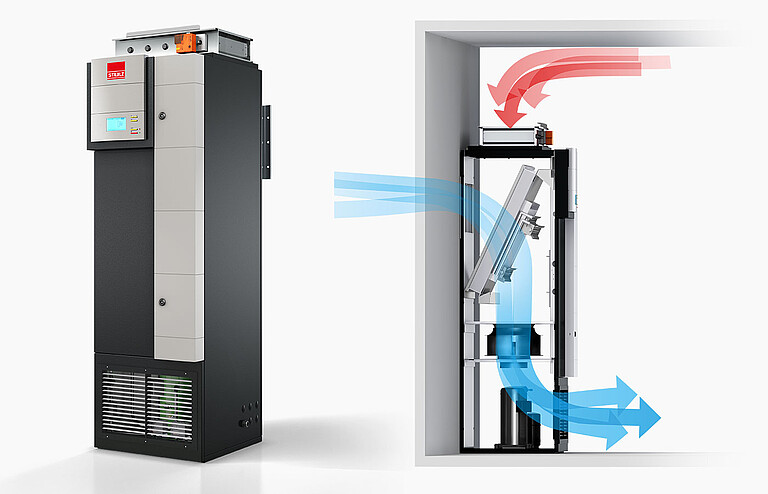 1. Free Cooling
Outside air damper open
Outside air flows through the filter directly into the unit, then into the data center
Compressor off
2. Extended Free Cooling
Outside air damper open
The use of variable-speed fans keeps the cooling capacity constant by increasing the airflow, additionally extending the Free Cooling time
Compressor off
3. Mixed mode
Outside air damper open
Fans deliver the maximum airflow
Compressor is switched on
4. DX mode
Outside air damper closed
The unit works in compressor mode
EC technology
Better energy efficiency thanks to EC technology
High motor efficiency of up to 92 %, reaping obvious savings in running costs
Quiet running, long life, maintenance-free
Adjustment to the given conditions with pinpoint precision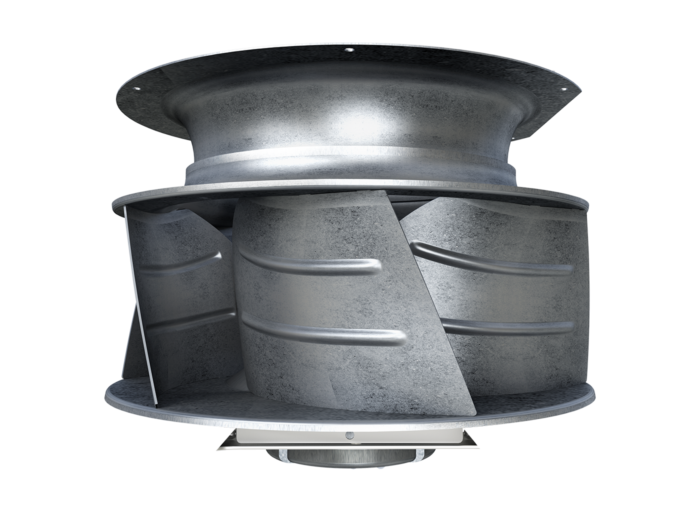 Cooling Systems
Server room air conditioner: Customized refrigeration systems
STULZ is the world's only manufacturer to offer such a huge bandwidth of configuration options, with the result that every unit can be adapted to project-specific requirements. The MiniSpace EC is available in two different systems, to help you achieve the ideal balance between investment, operating costs and energy efficiency during server room cooling.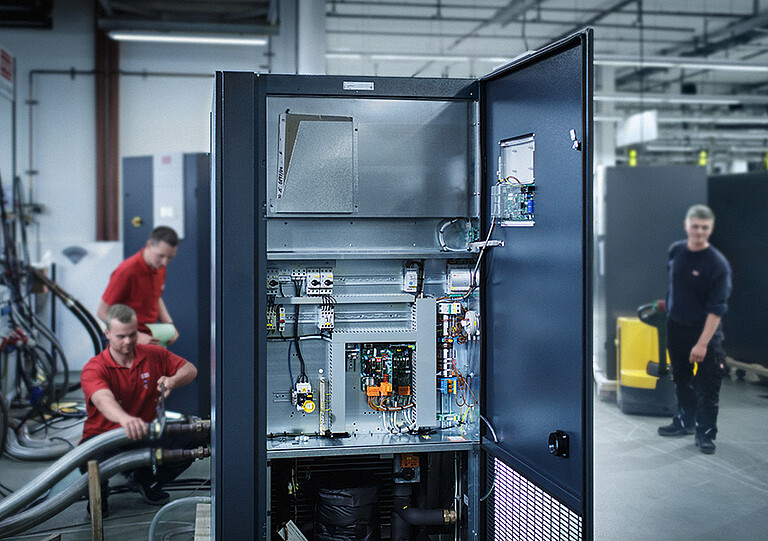 Air-cooled system (A)
The compact standard solution with air-cooled condenser based on the direct evaporator principle

Heat is extracted from the room air as it flows through the evaporator, and is then transferred to the refrigerant. The air conditioning unit and condenser are connected to one another by a closed refrigerant circuit. The refrigerant emits the heat to the outside air via the air-cooled condenser.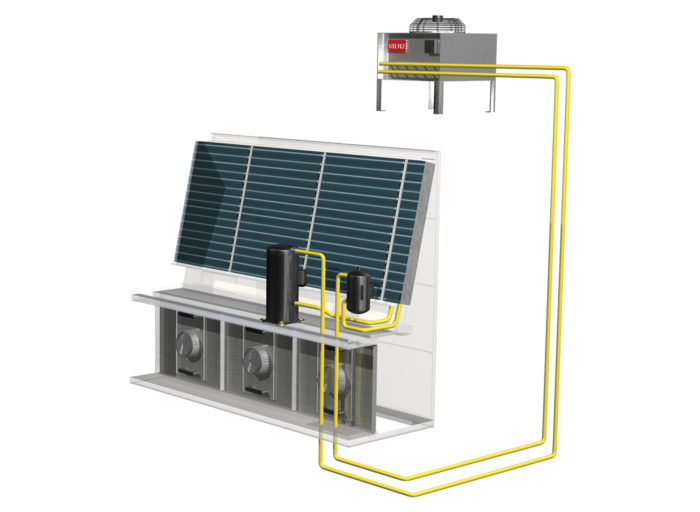 Water-cooled system (G)
Simple heat dissipation via a water/glycol mixture

Our water-cooled system works like the air-cooled system, with one difference: the heat from the refrigerant circuit is transferred to a cooling water circuit by a brazed plate condenser integrated in the air conditioning unit, and is discharged into the outside air via an external dry cooler.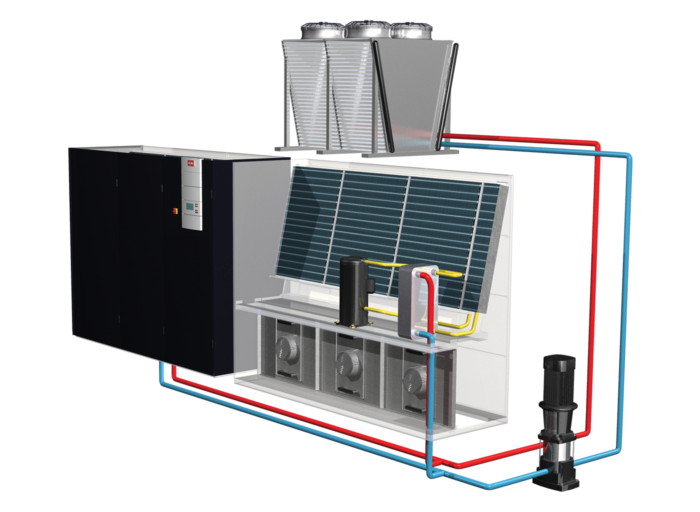 Control and monitoring
Precise control for maximum reliability
To ensure the highest possible standards in reliability and efficiency, the control system and air conditioning unit must work in perfect harmony. That is why here at STULZ we research and develop our controllers ourselves.
Project-specific software development and optimization
Compatible with all common BMS protocols
Runtime comparison and alarm switching ensure availability
Several air conditioning units can be operated in parallel across machines
Sophisticated warning and alarm system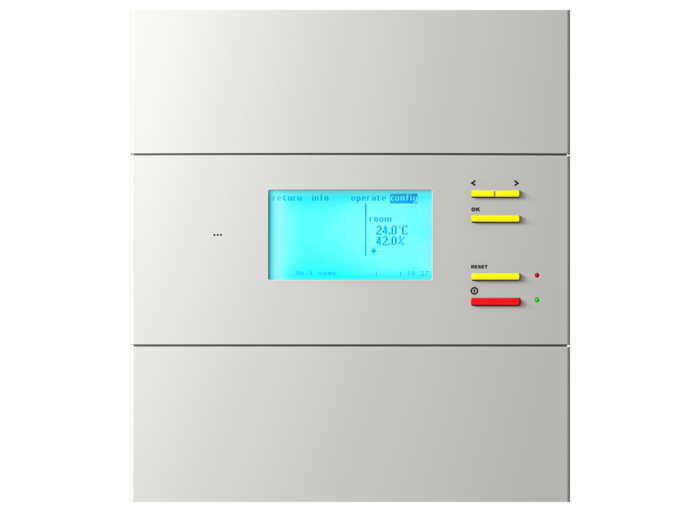 Options
The variety of options and possible equipment enables you to perfectly adapt STULZ units to your requirements.
RS485 interface and further preinstalled data protocols for BMS integration
Communication via SNMP/HTTP IP protocols
Humidifier/heater
Air cooled condensers
Winter Start Kit
Smoke and fire alarms
Control of up to 20 air conditioning modules per data bus system
Eco-Cool with Direct Free Cooling
R134a high-temperature refrigerant
C7000 Advanced user interface with graphic LCD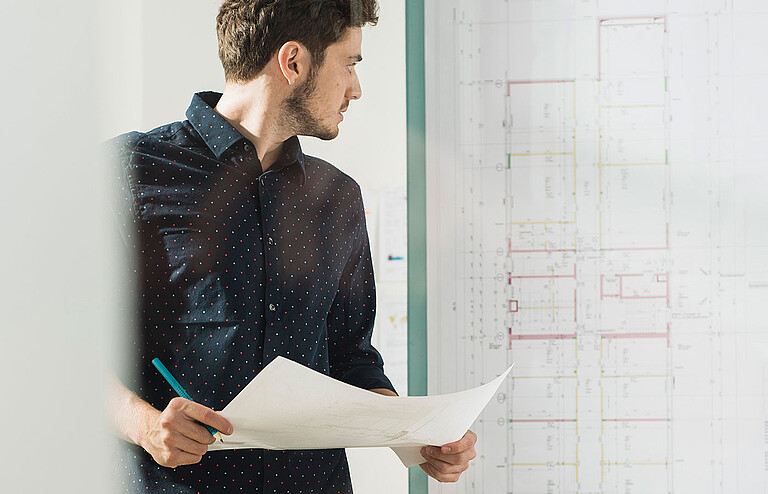 Service and maintenance
As a company with locations across the globe, we offer everything you need in the extremely dynamic world of information technology - plus professional advice in the right place at the right time.
Our trained and experienced sales and service partners are located in over 140 countries. The resulting proximity to our customers allows fast response times. In addition, regular training courses and an active exchange of information ensure high quality and an extensive knowledge of all our products. This way, you can be sure your products are in the best hands and get the right maintenance – all over the world.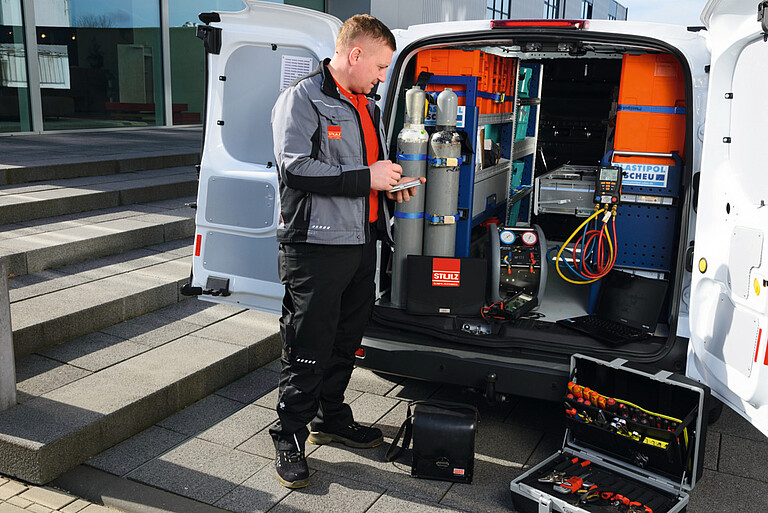 Projects
Ideal room climate for smooth printing processes
STULZ optimizes production conditions at Albert Bauer PRINT!

The success of printing processes stands and falls with the room temperature and air humidity. At Albert Bauer PRINT! in Hamburg, a subsidiary of Albert Bauer Companies, STULZ direct room humidifiers and closed-circuit air conditioning units keep the printing paper in optimum condition and so ensure more cost-efficient print jobs.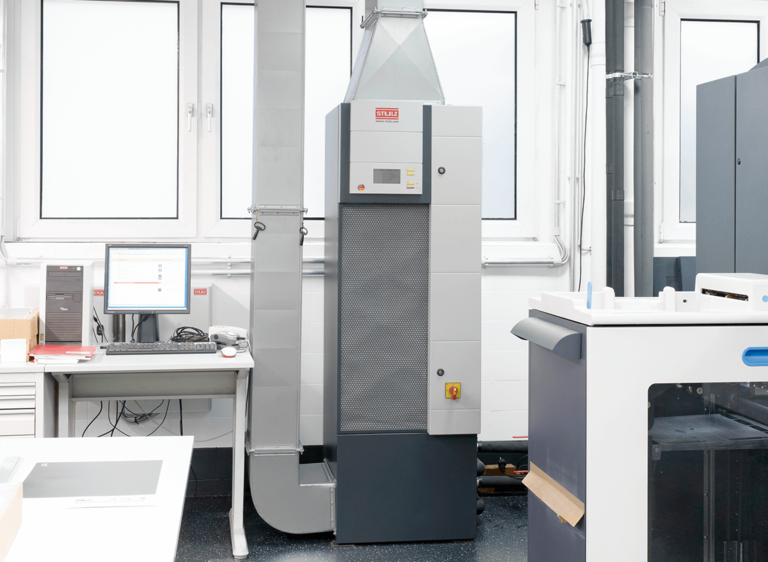 Free Cooling for the GESIS Data Center in Cologne

100.000 kwh energy savings per year on a 75 m² data center:
A free cooling concept with STULZ Minispace and CyberAir units that pays off.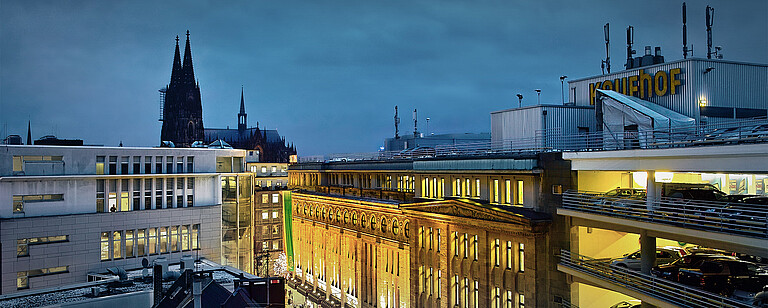 Test Center
In our state-of-the-art, 700-square-meter Test Center with its various climate chambers, we can perform a variety of tests on precision air conditioning units and chillers. During the development of the MiniSpace EC, we were able to test and optimize it under all climatic conditions encountered around the world.
In addition, we offer you the opportunity to book a witness test in our Test Center. This allows you to have the desired air conditioning system tested according to your exact specifications, creating transparency and providing you with information about your system's performance and energy consumption.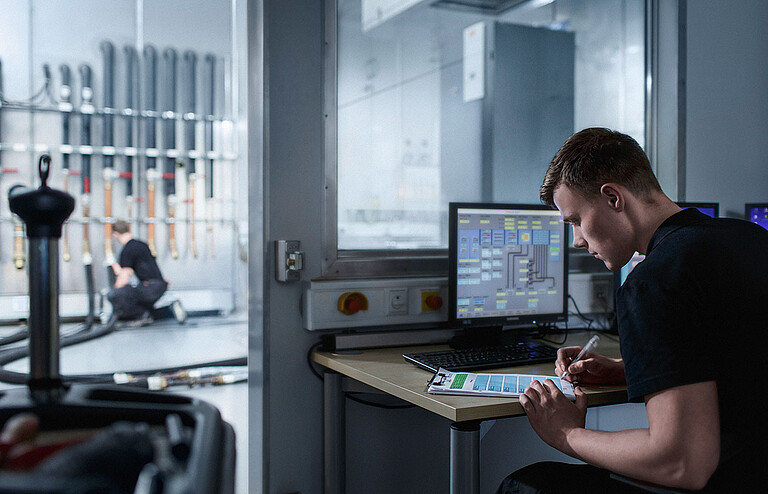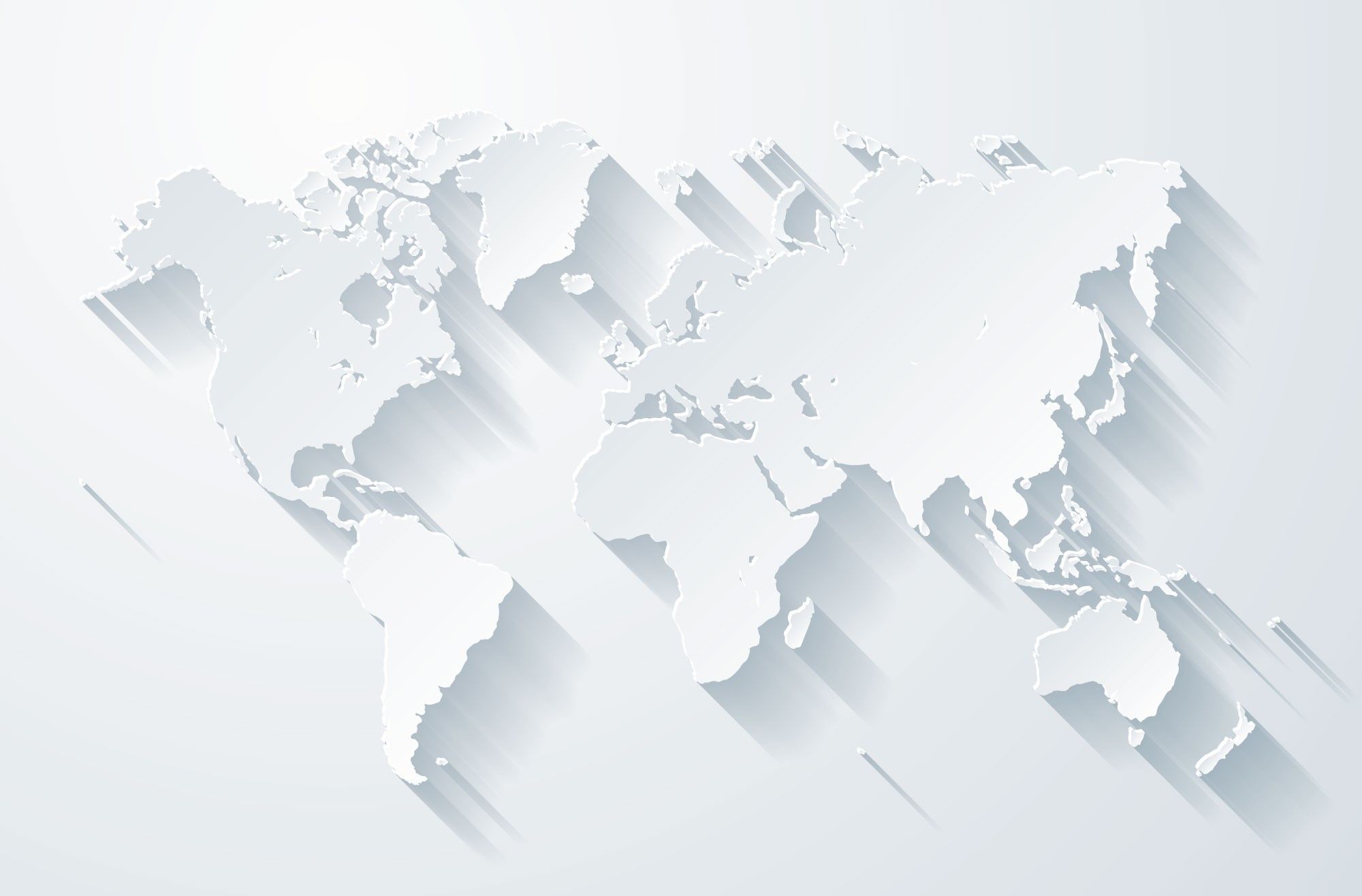 Please be aware that our product portfolio may vary in some countries. For more information on availability, please visit the respective country page of our subsidiaries.
Here you will find an overview of our locations.
Is the cooling solution you require not available in your region? Please feel free to contact us! Together we will find a solution - we look forward to hearing from you.
Back to Selection