Albert Bauer Companies GmbH & Co. KG

Germany, Hamburg

MiniSpace CCU 110CW, UltraSonic BNB 5000

522 cubic meters

Constant temperature and relative humidity

Optimum conditions ensure cost-efficient print jobs
The Customer
Albert Bauer Companies GmbH & Co. KG was founded in 1960, and today is one of the leading German producers of printed media. With offices in both Hamburg and Munich, more than 220 employees are responsible for around 300 German and international customers. The company's nine business units cover all disciplines of marketing media via online channels, in printing and in packaging. Its customers include medium-sized firms and corporations from the luxury and automotive sector and from retail.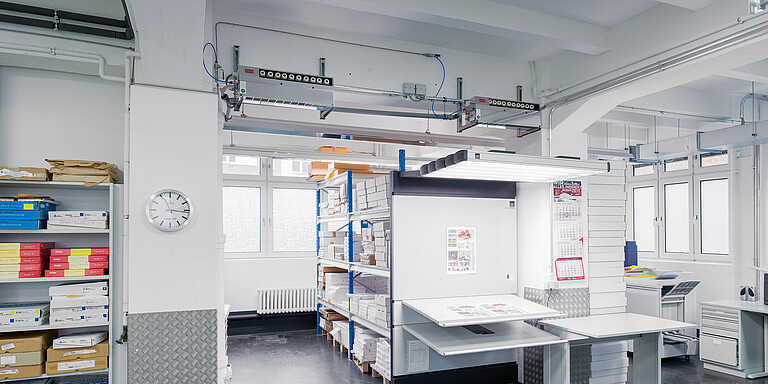 The challenge
Our solution

The result
Our products: MiniSpace EC and UltraSonic BNB
If you need precise, reliable and cost effective air conditioning for small equipment and server rooms, the MiniSpace EC series is an energy efficient and long-lasting series that fits the bill. The computer room cooling systems' units require little floor space, and their compact size means they can be integrated in existing server rooms without problem.
For over 40 years, STULZ has been supplying its UltraSonic humidifier systems for made-to-measure humidification that ensures the best possible processes and high quality standards.
Fig. 1: The humidifier is switched on. The oscillator amplitude is positive.
Fig. 2: The oscillator amplitude is negative. The inertia of the water creates a vacuum.
Fig. 3: After approx. 10 amplitudes, the ultrasonic humidifier reaches 100 % of its output.