CyberHandler 2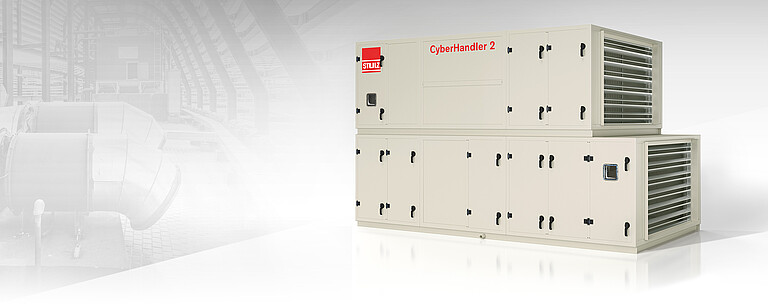 Maximum potential savings with indirect evaporative cooling system (IEC)
Far more than just a product, the CyberHandler 2 is a complete adiabatic cooling solution offering you not only a wide range of cooling capacities from 32 to 531 kW, but also a full range of services such as calculation of the annual operating costs, commissioning and maintenance. With a high efficient indirect evaporative Free Cooling design and state-of-the-art components the CyberHandler 2 minimizes the running costs and achieves pPUE values down to 1.02 depending on application and location. 
>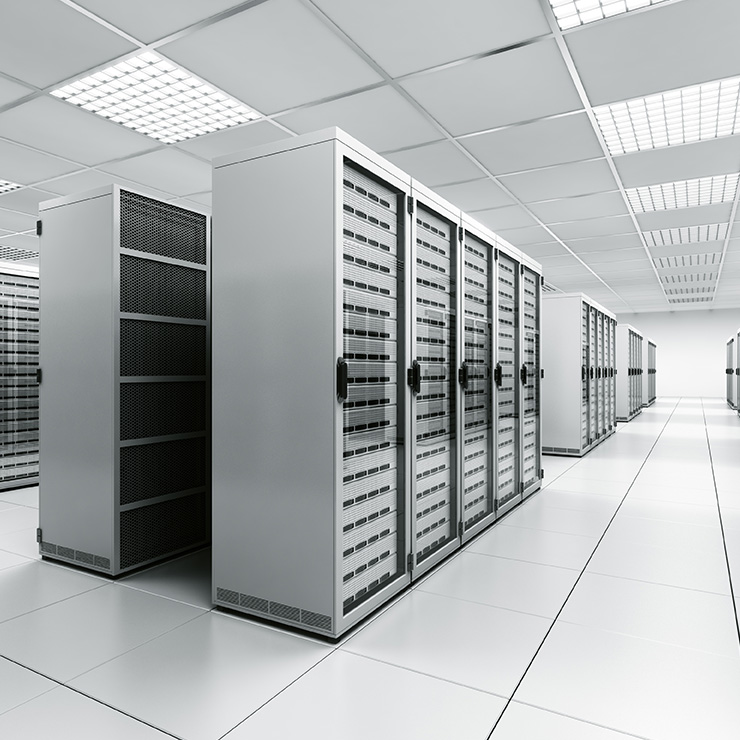 >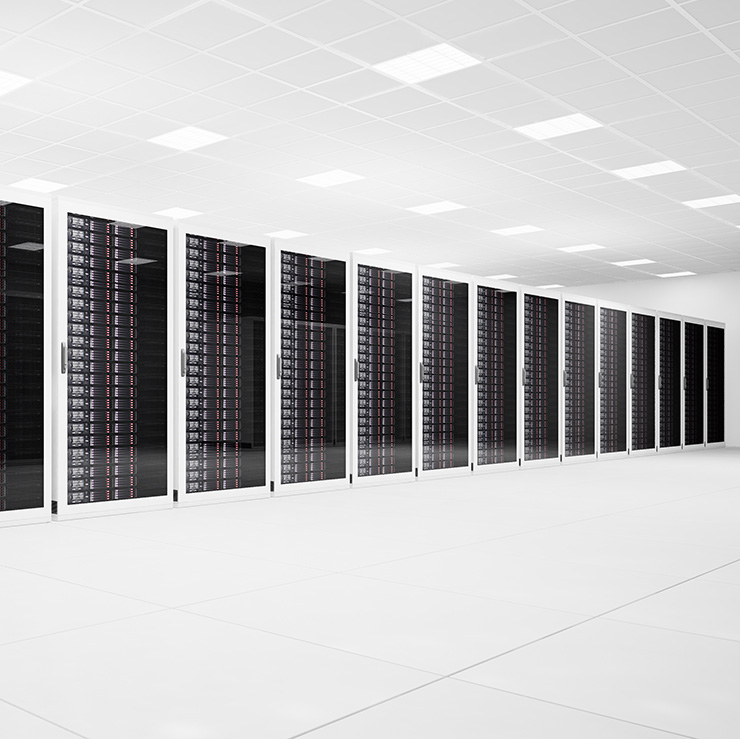 >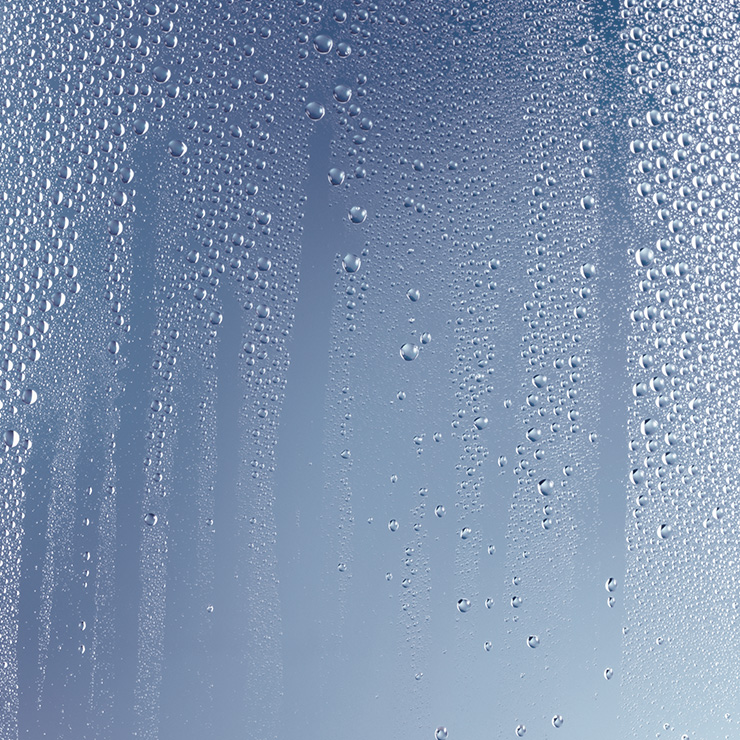 Product Overview
At a glance
Benefits
Features
Technical Data
Most important benefits
Ready for roof and wall installation
Easy access for maintenance
3 cooling systems in 1: Indirect Free Cooling, adiabatic evaporative cooling, mechanical cooling (as top-up or redundancy)
Most important features
11 standardized sizes
Evaporative cooler designed for minimum pressure losses
Most important technical data
Cooling capacity (kW): 32 – 531
Flexible adaption to every project
Ready for roof and wall installation
The best casing leak classification according to the standard EN1886 (L1/L1)
Easy access for maintenance
Designed to fit standard transportation
Flexible modular installation
3 cooling systems in 1: Indirect Free Cooling, adiabatic evaporative cooling, mechanical cooling (as top-up or redundancy)
11 standardized sizes
Evaporative cooler designed for minimum pressure losses
STULZ C7000 controller designed especially for precision control of mission-critical applications
Several filter classes available: G4, M5, F7 and F9
Cooling capacity total (kW)
32 – 531
Installation
Wall, Roof
Airflow volume (m³/h)
5,350 – 113,050
Sizes
11
Dimensions
Height (mm): 2,400 – 5,450

Widths (mm): 1,400 – 3,860

Depths (mm): 3,750 – 5,210
Refrigerants

R410A optional (GWP: 2,088)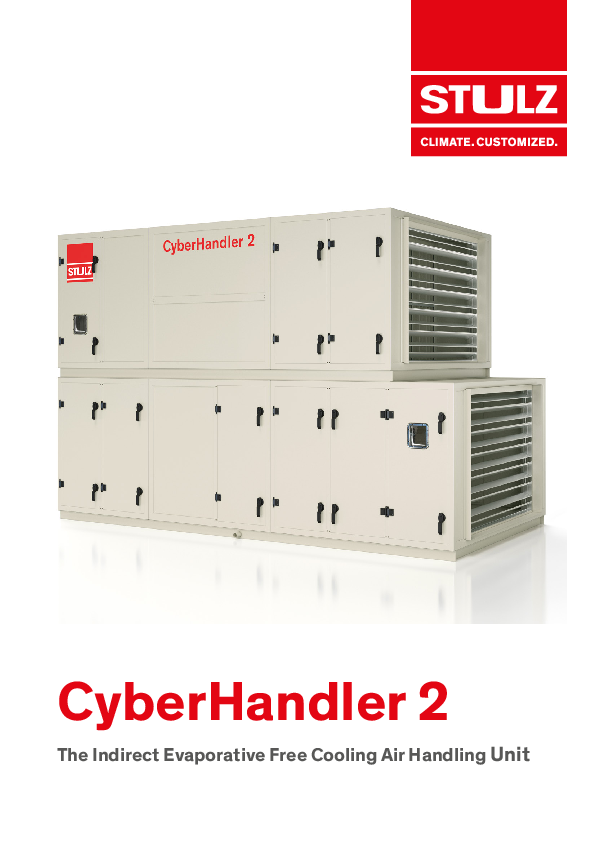 Need more information?
Download our brochure!
All details about CyberHandler 2
The complete solution
CyberHandler 2 is more than a product. We have a full range of services and features available regarding the evaporative cooler to offer you a turnkey solution for the data center cooling.
For small to large data centers
Indirect Free Cooling
Adiabatic evaporative cooling
IT sector
Flexible adaption to every project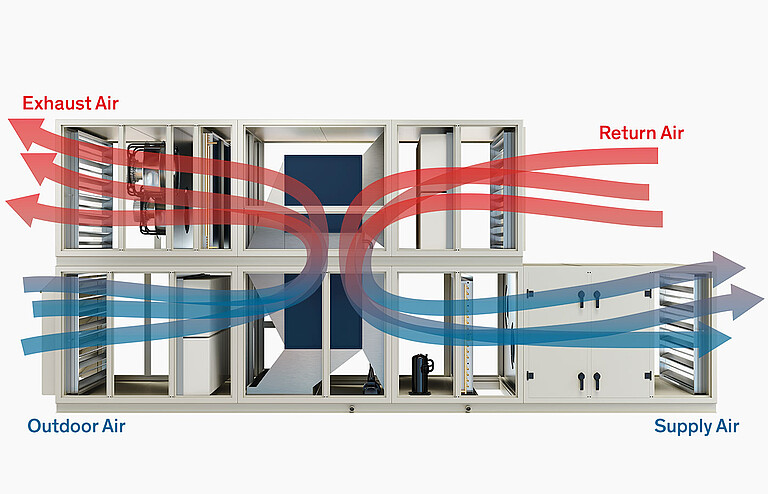 Technology and Infrastructure
Indirect Free Cooling: No contamination from outside air
Unbeatable efficiency levels with pPUE values up to 1.02 depending on application and location
Year-round operation with adiabatic cooling via evaporation
Outdoor installation – Saves space in the data center
Operating Modes
The special construction with its extremely efficient combination of Free Cooling and adiabatic evaporative cooling reduces energy costs. The system has been optimized to such an extent that in most regions, 100 % mechanical cooling is no longer necessary. pPUE values as low as 1.02 can be achieved.

Dry Mode
Use of Free Cooling: At low outside temperatures, hot air from the data center is cooled down by the cold outside air via the plate heat exchanger.
Adiabatics OFF
Mechanical cooling OFF
Wet Mode
When the outside temperature is moderate, the outside air is precooled by the adiabatic system before passing through the heat exchanger, where it cools down the air from data center.
Adiabatics ON
Mechanical cooling OFF
Top-Up Mode
At very high outside temperatures, a compressor refrigeration system is used in addition to the adiabatic cooling system to provide top-up cooling.
Adiabatics ON
Mechanical cooling ON
CFD simulation
Comprehensive control over all relevant factors is vital to achieve optimal performance and efficiency in a data center. STULZ contributes to this goal by providing the CFD (Computational Fluid Dynamics) service for data centers, using its unique fluid dynamics expertise at the product level to make the CFD simulation more accurate at the application level.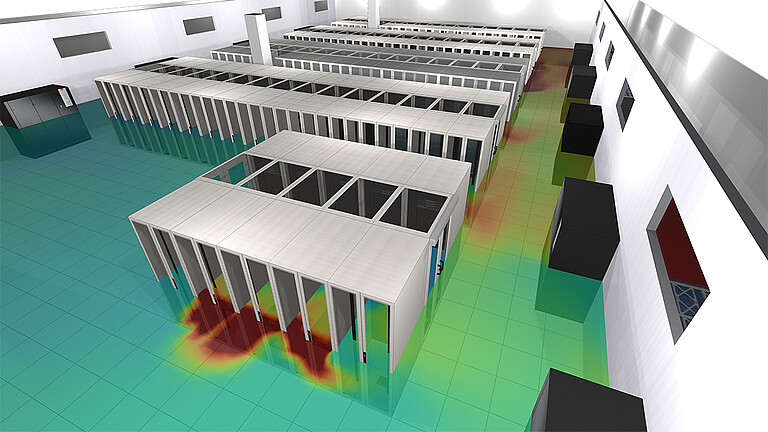 CyberHandler 2 Select
The high-performance CyberHandler 2 Select software makes choosing every air handling unit as easy and agreeable as possible. Its user-friendly interface helps you to optimize and customize the unit to suit your project requirements.
Calculation of the annual energy and water costs
Simulation of individual product requirements in the CyberHandler 2 Select and optimization of operating conditions
Installation Configurations
Our high-performance air handling units are positioned directly on or next to the building. All the necessary chilling components are integrated in the units' housing, saving floor space in the data center and facilitating maintenance, as the service engineers no longer need to enter the data center.
Wall mounting
Supply air and exhaust air are routed through the air handling unit horizontally
The supply air duct can be either connected to an existing raised floor or routed directly into the data center
The return air is fed out of the data center directly into the CyberHandler 2
This type of installation is particularly suitable for data centers where space is not restricted.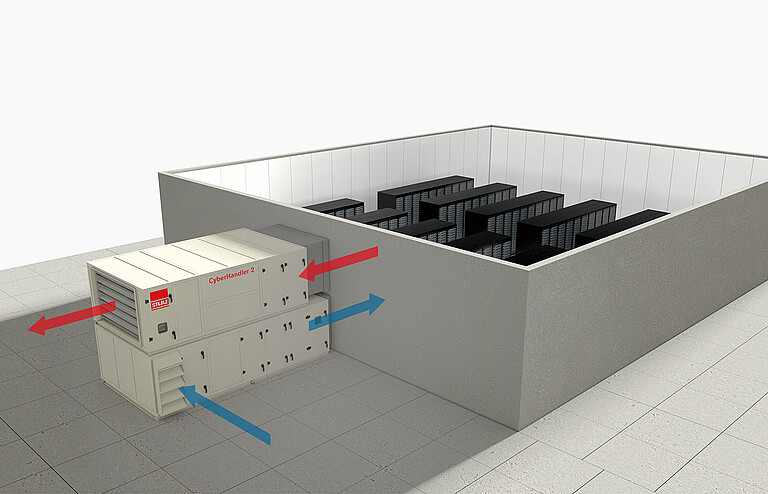 Roof mounting
The air is conducted through the ceiling of the rooms into the CyberHandler 2
No additional air ducts are needed outdoors for connection
Fewer points of contact with the environment
Noise emissions are reduced
Unauthorized access is prevented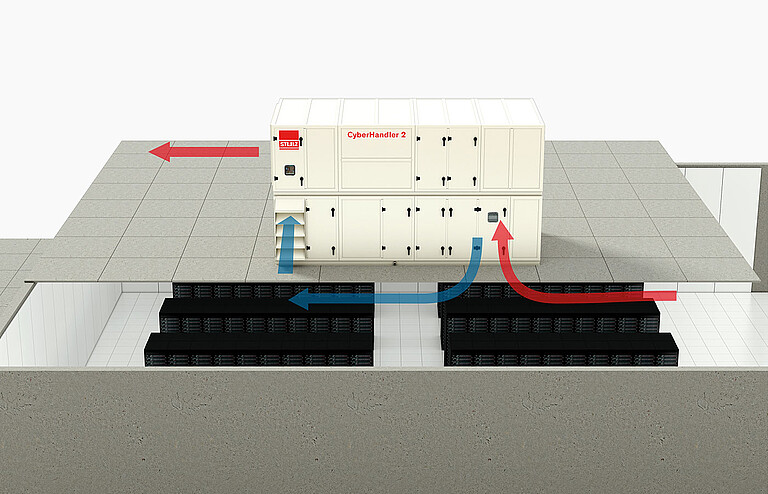 Control and monitoring
Designed specifically for precision control of mission-critical environments
Energy-efficient control concepts onboard (CW standby management, raised-floor pressure management, Indirect Dynamic Free Cooling)
Preservation of parameters during firmware updates
Onboard protocol Modbus RTU (customizing Modbus data point list)
Freely configurable digital alarm inputs
Integrated data logger
Internal Modbus component communication bus
Hardware periphery check after boot sequence
The following BMS protocols are supported: BACnet IP, BACnet MS/TP, Modbus TCP, LonWorks, http and SNMP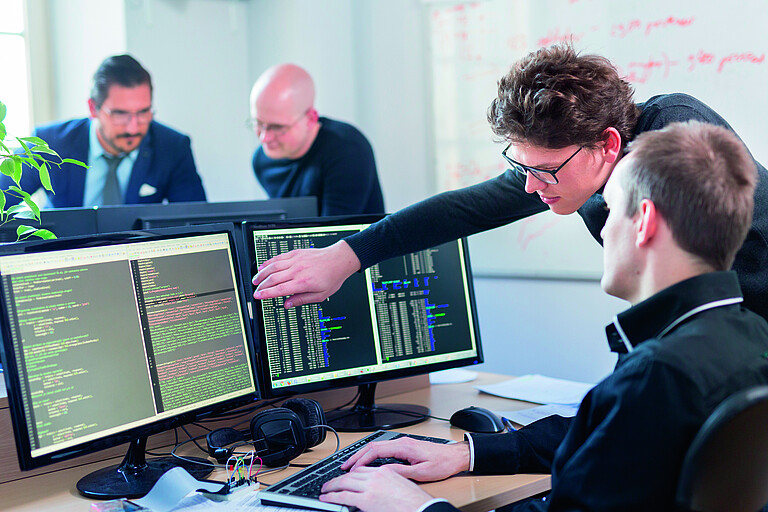 WIB 8000

The WIB 8000 all-in-one-web interface is user-friendly and highly functional, and it offers easy data exchange and monitoring with global adaptability.

Functions and Monitoring:
Alert information via email to up to five recipients
Ongoing retrieval of data from the controller
Monitoring of up to 32 units via Web browser
Ethernet port
Bus-independent zone operation
Easy connection to existing building management system
Works via HTTP and SNMP in parallel
No JavaScript, no cookies
Easy and quick configuration via web page
Easy to install and suitable for retrofitting
Service
Simplified installation:
Problem-free routing of power cables, water pipes and other piping outside the data center
Optimized maintenance conditions
- Service engineers do not have to enter server rooms
- Fast, low-cost maintenance
Low total cost of ownership (TCO)
- Simplified capital expenditure (CAPEX), operating expenditure (OPEX), and repair and infrastructure costs
- Reduced electrical infrastructure enables CAPEX savings of 6-8 %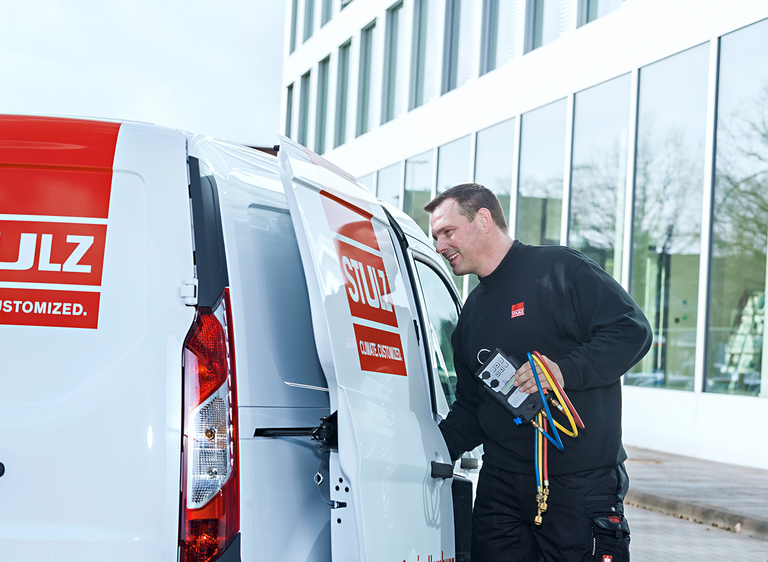 Climate. Customized.
From standard units to fully customized solutions
The ability to offer such a wide range to customers is the embodiment of our philosophy, "Climate. Customized.". Size, design, air conduction, system or control: STULZ's CyberHandler 2 can be precisely adapted to your individual requirements. In addition, a variety of options and equipment are available to achieve the optimum result.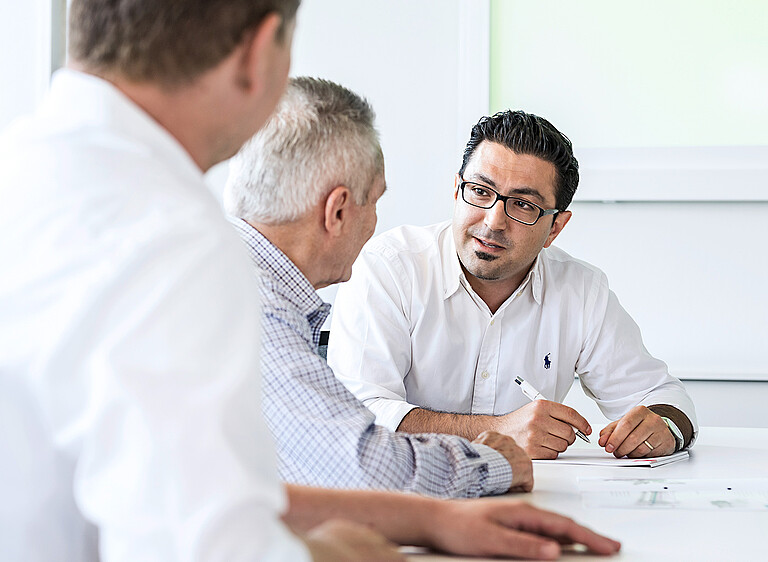 Test Center
In our Test Center, located near Madrid in Spain, we can perform a variety of tests on the units in a state-of-the-art test chamber. This enables our clients to witness the adiabatic cooling Air Handling Units operating under simulated extreme conditions, providing critical information such as performance data, energy consumption and water consumption.
Test parameters
Function tests for simulating the safety features
Physical dimensions of the units
IT load up to 520 kW
Airflows up to 120,000 m3/h
Outdoor ambient conditions:
Temperature range from +10 to +50 °C
Humidity range from 30 % RH to 90 % RH
Learn more about our Test Center.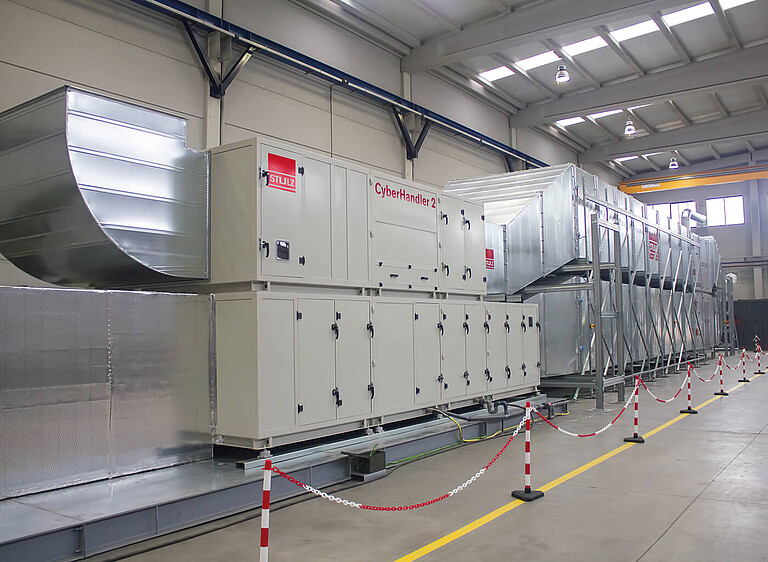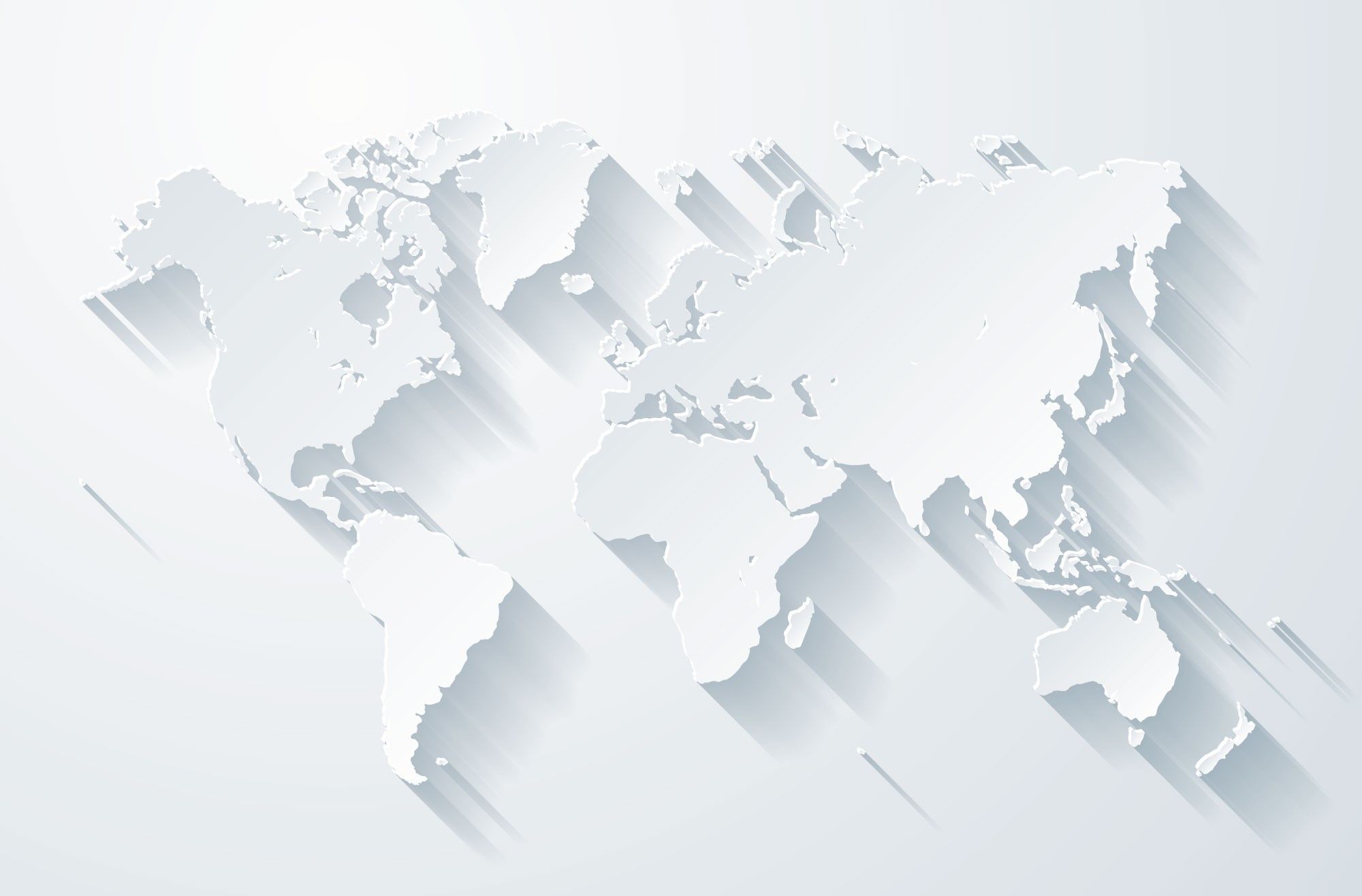 Please be aware that our product portfolio may vary in some countries. For more information on availability, please visit the respective country page of our subsidiaries.
Here you will find an overview of our locations.
Is the cooling solution you require not available in your region? Please feel free to contact us! Together we will find a solution - we look forward to hearing from you.
Back to Selection