CyberCool WaterTec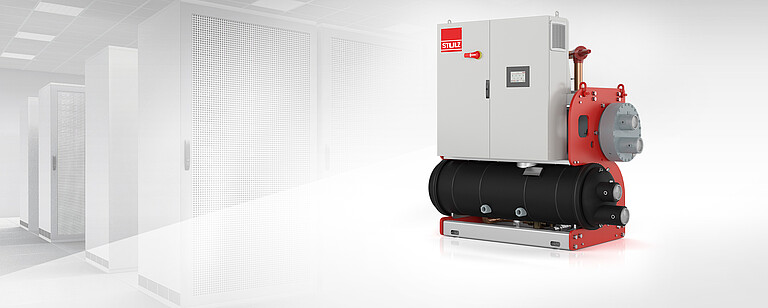 Optimized design for easy integration for retrofit and replacement
The CyberCool WaterTec is a water-cooled chiller that combines all the relevant factors: the design is compact and maintenance friendly, the Turbocor technology is optimized for partial loads, and, in a forward-thinking manner, refrigerant quantities are minimized with the simultaneous use of a refrigerant that has a very low global warming potential.
>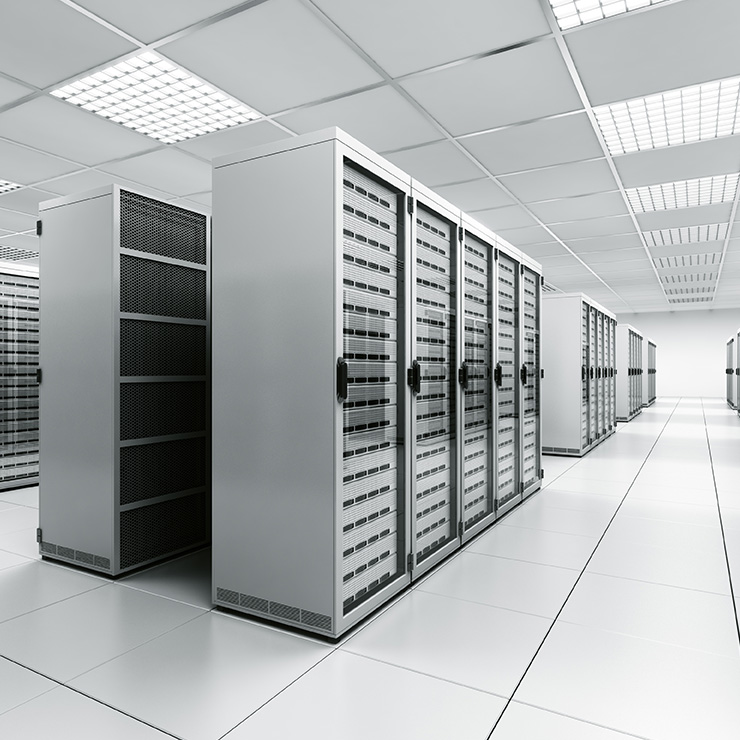 >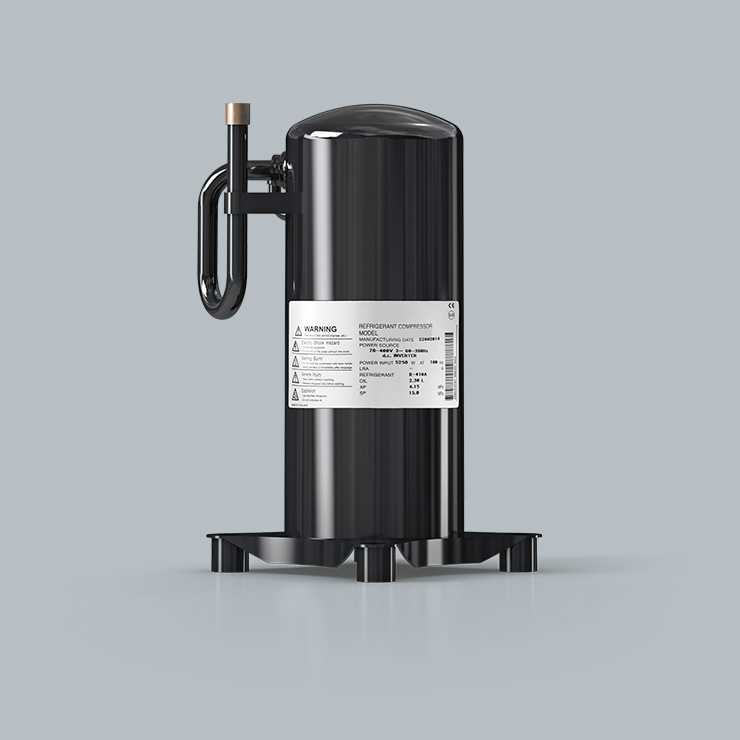 >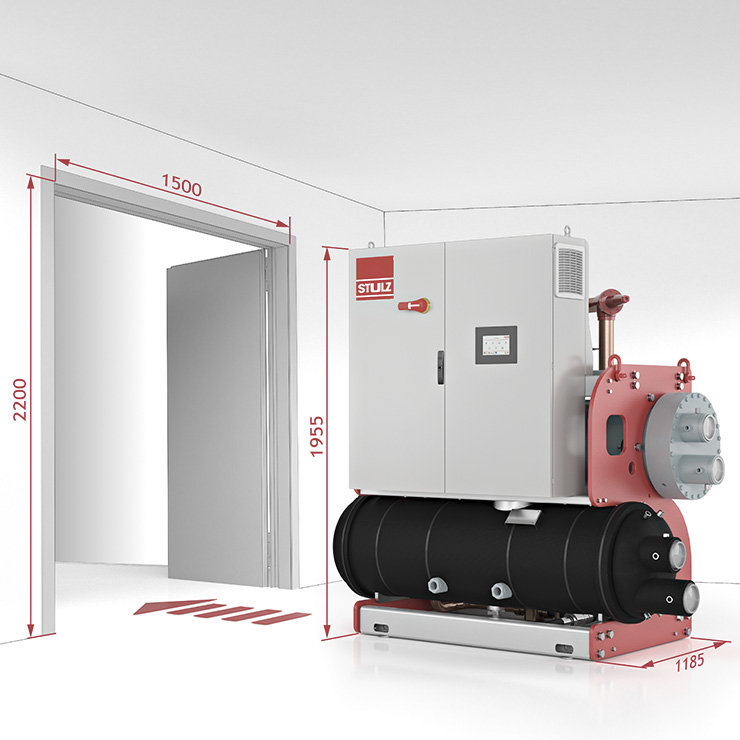 >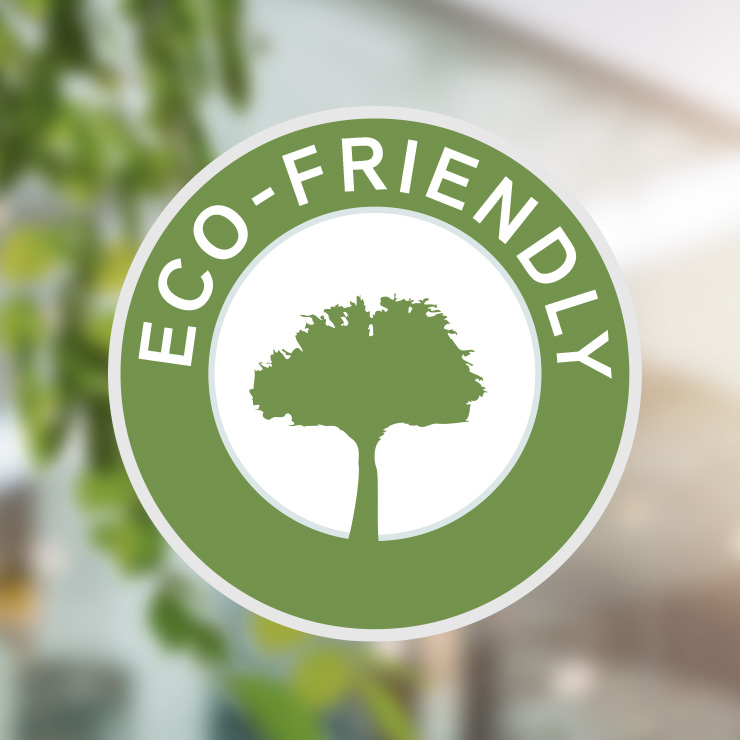 Product Overview
At a glance
Benefits
Features
Technical Data
Most important benefits
Option of Free Cooling thanks to additional CyberCool Free Cooling Booster module
Significantly reduced refrigerant quantities and eco-friendly refrigerant R1234ze
Chilled water cooling system easy to integrate and maintain
Most important features
5 models in 4 different sizes
Partial load-optimized Turbocor technology
Most important technical data
Cooling capacity (kW): 350 – 1,510
Option of Free Cooling thanks to additional CyberCool Free Cooling Booster module
Significantly reduced refrigerant quantities and eco-friendly refrigerant R1234ze
Easy to integrate and maintain
Operates with minimal noise and vibration
Water-cooled chiller
5 models in 4 different sizes
Partial load-optimized Turbocor technology
Spray evaporator
Electronic expansion valve
Cooling capacity (kW)
350 – 1,510
Sizes
4
Dimensions
Length (mm): 2,089 – 3,832
Depth (mm): 1,185 – 1,630
Height (mm): 1,955 – 2,390
Refrigerants
R1234ze (GWP: 7)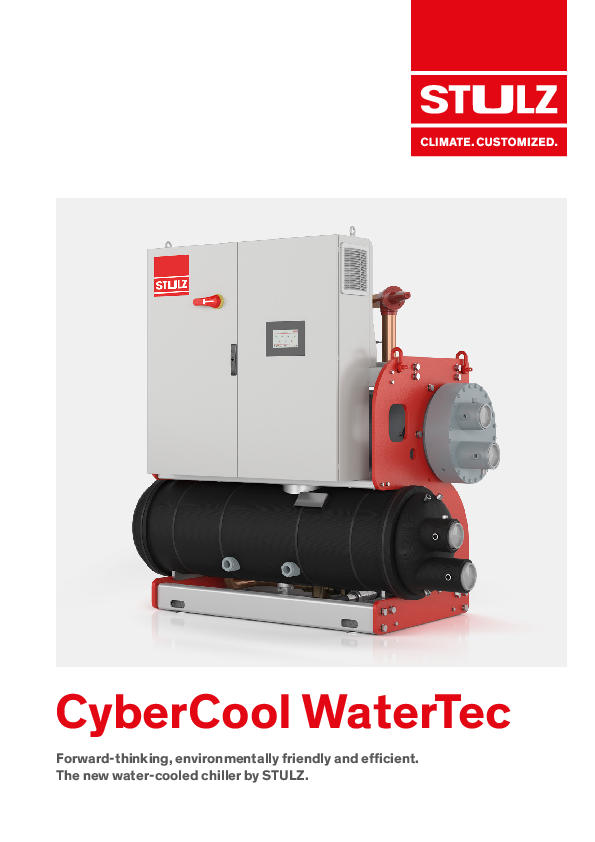 Need more information?
Download our brochure!
All details about CyberCool WaterTec
Interview with the product manager
Optimal cooling generation for mission-critical applications
Whether high-performance computing, data centers, industrial facilities or entire buildings, CyberCool WaterTec is well-suited for all of your mission-critical applications. The installation process is straight-forward, thanks to its compact design, even when installation occurs in the vicinity of consumers. Devising bespoke solutions and adding extra features are commonplace for STULZ, and this ensures that we can meet our customers' every need and reduce any safety risk, however small.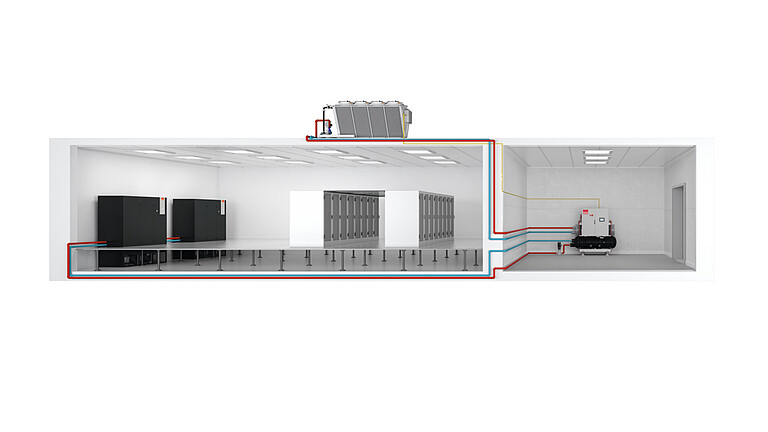 Advantages for cooling data centers
High-performance and reliable cooling for data centers of any size
Partial load optimization and Free Cooling module (option) ensure energy efficiency all-year round
Automatic transfer switch (option) and quick-start function guarantee maximum operational reliability
Integration and maintenance are hassle-free thanks to its compact design and easy dismantlement
Advantages for process and industrial cooling
High-performance and reliable cooling for small and large-scale industrial facilities
Easy integration for both existing liquid cooling systems and new ones
Ideal for mission-critical applications that require high-level efficiency
Broad operating range with chilled water outlet temperatures of 1 °C to 19 °C
Advantages for building cooling
High-performance and reliable cooling of entire buildings (including large buildings such as hospitals)
Operates with minimal noise and vibration (low emissions both in- and outward)
Environmental footprint is very good, as a result of high efficiency and environment-friendly refrigerant
Adapts particularly rapidly to variable loads
Free Cooling with CyberCool Free Cooling Booster
Free Cooling is an intelligent solution for minimizing energy-intensive compressor mode and significantly cutting operating costs. Equipped with an additional Free Cooling module, CyberCool WaterTec uses the outside temperature, which offers the greatest potential for savings, especially in cold and temperate climates.
Without complex and extensive planning, the Free Cooling module can be easily integrated and connected to the piping via a Victaulic connection. Thanks to its own control cabinet including SEC.blue controller, optimum control and trouble-free communication with the CyberCool WaterTec are ensured.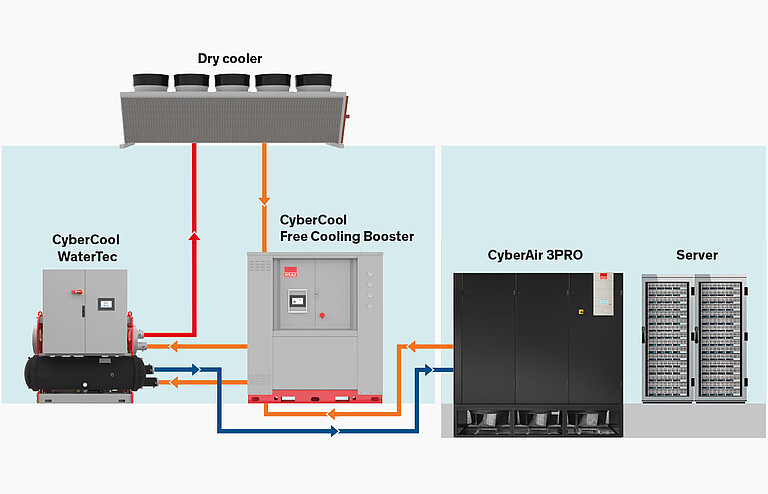 Advantages at a glance
Significant energy savings thanks to Free Cooling including Mixed mode
Low commissioning times and installation costs thanks to plug-and-play principle
High reliability thanks to redundancy concept and high-quality components
With or without glycol in the consumer circuit
Maintenance-friendly design: less stress on mechanical parts, therefore lower maintenance costs and long service life
Energy-saving, variable speed pumps
Both indoor and outdoor installation possible
Savings up to 210,000 € a year with CyberCool Free Cooling Booster
|   | With Free Cooling | Without Free Cooling |
| --- | --- | --- |
| Energy consumption | 1,643,576 kWh | 3,043,586 kWh |
| Energy costs | 246,536 € | 456,538 € |
| Savings per year | 210,001 € |   |

Energy consumption using the example of a system with TSI1400 chiller, WFM05 CyberCool Free Cooling Booster and EHLD1F 1297 A dry coolers; operating temperature:18/12 °C; based on the temperature profile of the city of Hamburg, 0.15 €/kWh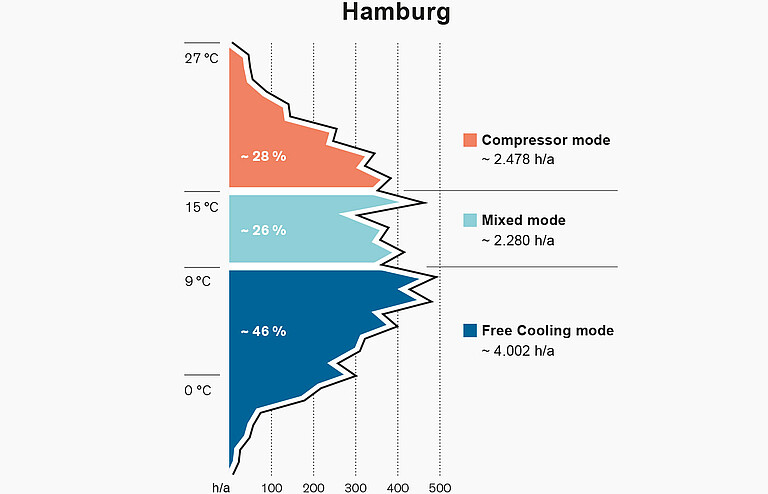 Integration and maintenance
Compact design
Installing and replacing chillers is usually associated with a lot of hassle and high costs. In order to relieve the customer when integrating the unit in new construction and replacement projects, STULZ have attached great importance to the compact design of the CyberCool WaterTec. As a result, we are often able to integrate the unit in a pre-assembled state.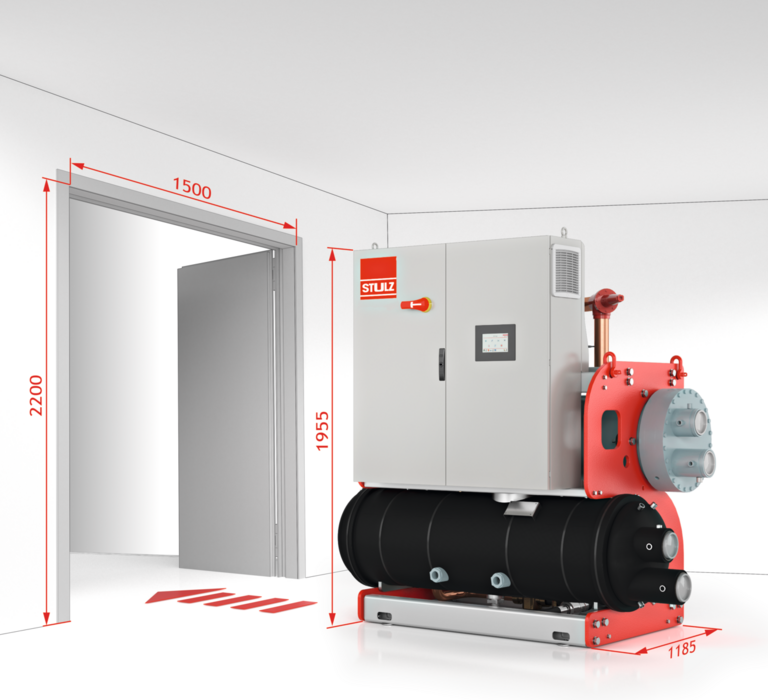 Easy to dismantle
The entire design of the CyberCool WaterTec makes life easier for the user – and not just because it takes up minimal space. Its modular design makes the unit very easy to dismantle into separate components, if required. Even the frame, which must adhere to the highest stability requirements, can be easily dismantled. As a result, the water-cooled chiller does not require any effort when being installed, even in difficult conditions, and is always easy to service. In addition, the switch gear cabinet is equipped with hooks at the rear and can be mounted separately on a wall.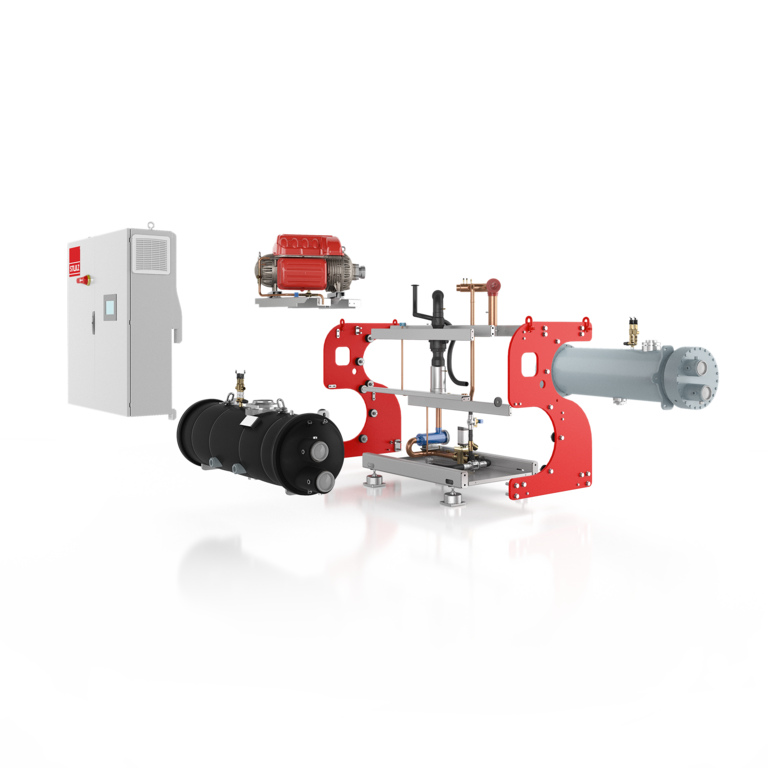 Spray evaporator with environment-friendly refrigerant
Up to 70 % less refrigerant
The CyberCool WaterTec is equipped as standard with the innovative spray evaporator technology. It enables the unit to operate with up to 70 % less refrigerant compared to flooded evaporators with the same level of efficiency. This not only helps the environment, but also makes a positive and noticeable difference to procurement costs.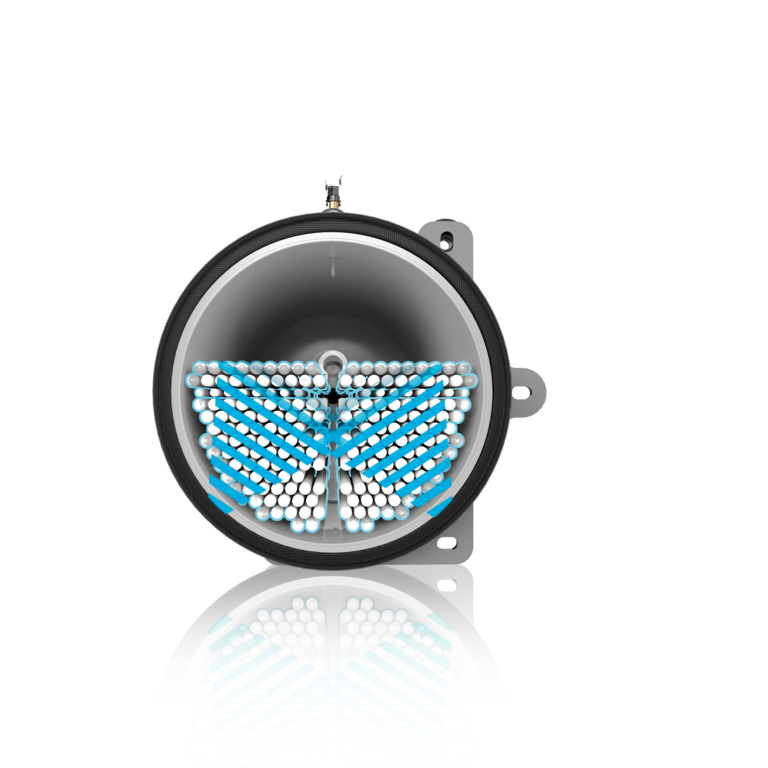 Refrigerant R1234ze has very low global warming potential
The CyberCool WaterTec runs on the environment-friendly refrigerant R1234ze as standard. The HFO refrigerant has a very low global warming potential and is well-suited as a future-proof and efficient alternative to traditional HFC-based refrigerants. This is STULZ's sustaina-ble solution to the refrigerant shortage which was triggered by the (EU) regulation number 517/2014.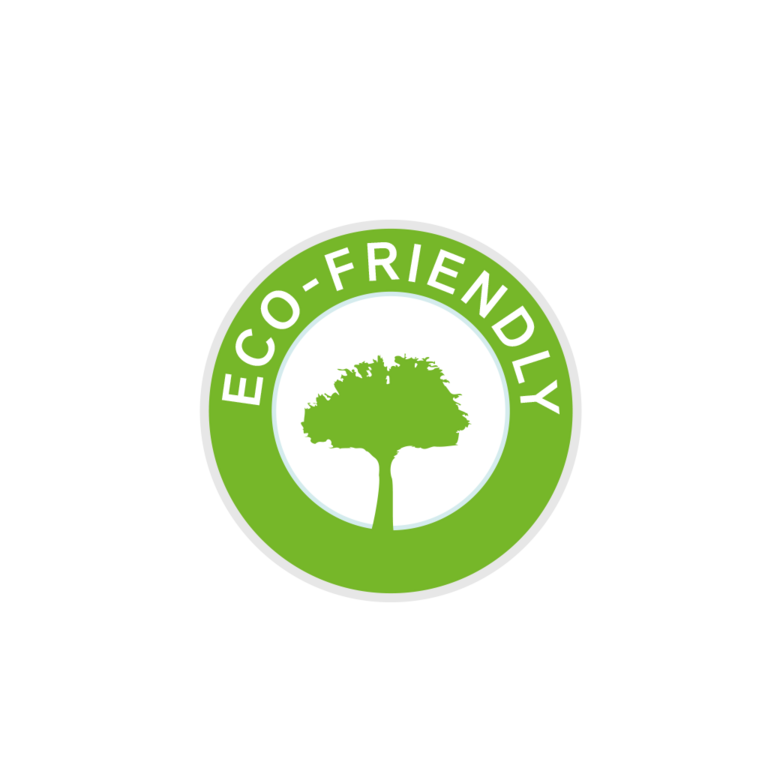 Partial load mode improves efficiency
Depending on the size of the unit, the CyberCool WaterTec is equipped with between 1–4 speed-controlled compressors, for partial load-optimized operation. The compressors run with magnetic bearings, which enables the system to operate completely oil-free. The efficient technology works without any friction losses and reduces operating costs.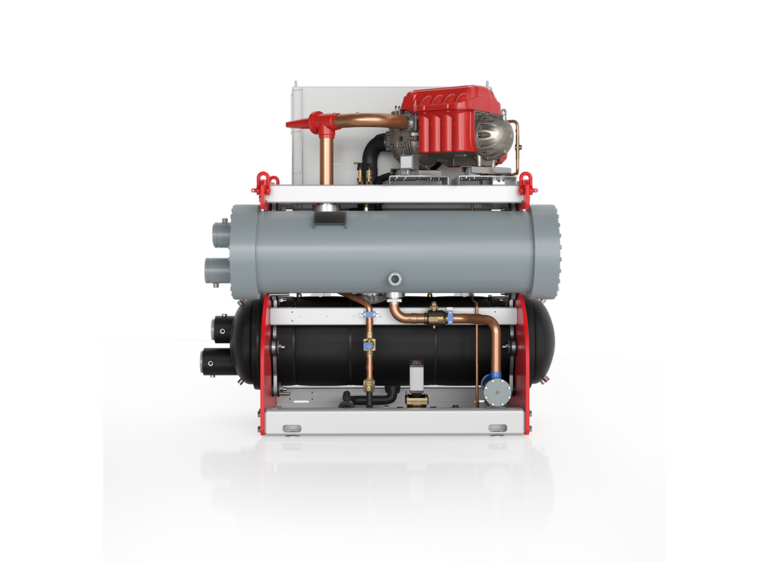 Control and monitoring
Up-to-date hardware, state-of-the-art software
High level of connectivity with standard Modbus RTU (RS485), Modbus TCP/IP and webserver interfaces
Flexibility through project-specific software adaption
Intelligent switch operation and control of partial load mode
Several chillers can be operated in parallel across machines
Option: Control of external components, such as pumps, valves, and heat exchanger equipment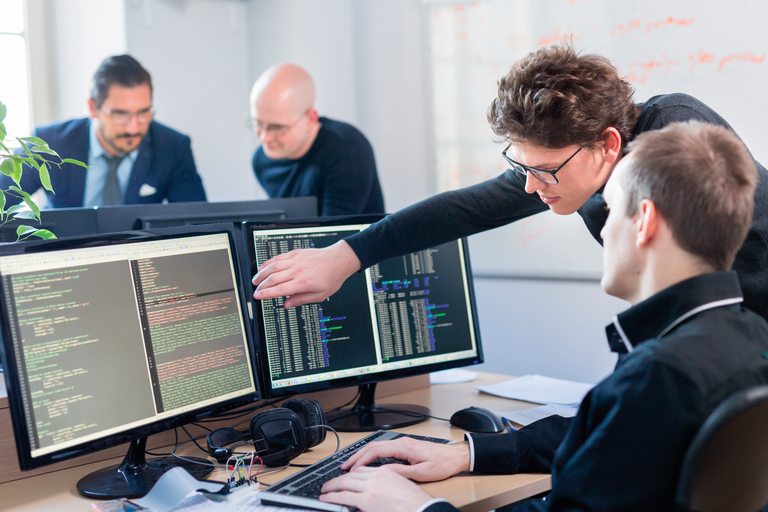 Automatic transfer switch
One of the key requirements for mission-critical and sensitive applications is uninterrupted cooling – in the event of a power outage, for example. To guarantee stable cooling capacity in spite of this, STULZ provides the option of an automatic transfer switch fitted directly in the switch gear cabinet. If the primary power supply fails, this is detected automatically and the chilled water-cooling system defaults to a second power source within a minimum of 180 ms.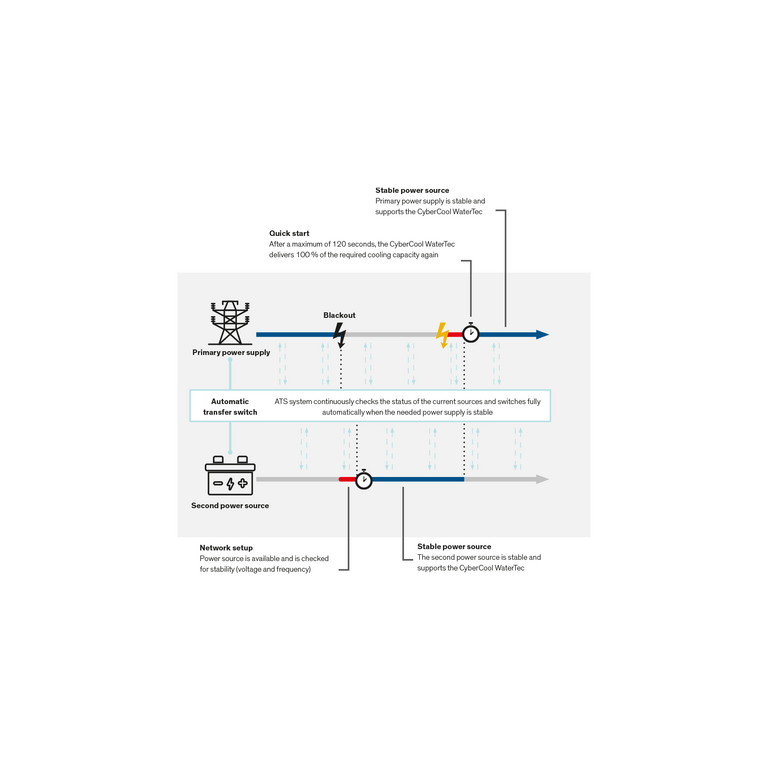 Climate. Customized.
From standard units to fully customized solutions

The ability to offer such a wide range to customers is the embodiment of our philosophy, "Climate. Customized.". Size, design, cooling capacity or control: CyberCool WaterTec is a model of adaptability and the chiller units can be precisely adapted to your individual requirements. In addition, a variety of options and equipment versions are available to achieve the optimum result.

Learn more about Climate. Customized.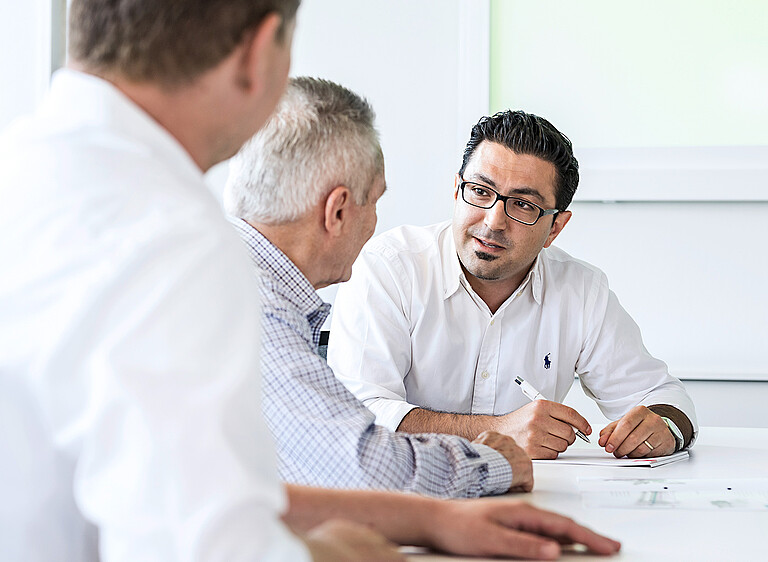 Service and maintenance
As a company with locations across the globe, we offer everything you need in the extremely dynamic world of information technology – plus professional advice in the right place at the right time.

Our trained and experienced sales and service partners are located in over 140 countries. The resulting proximity to our customers allows fast response times. In addition, regular training courses and an active exchange of information ensure high quality and an extensive knowledge of all our products. This way, you can be sure your products are in the best hands and get the right maintenance – all over the world.
Locations worldwide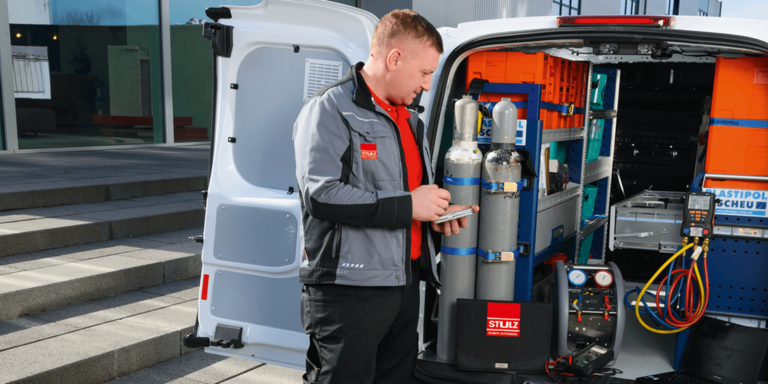 Test Center
CyberCool WaterTec units are subjected to a full computer-controlled check in the STULZ Test Center. Extensive measurements under a wide variety of conditions show the actual performance data of the systems and components, bringing transparency to the theoretical design data.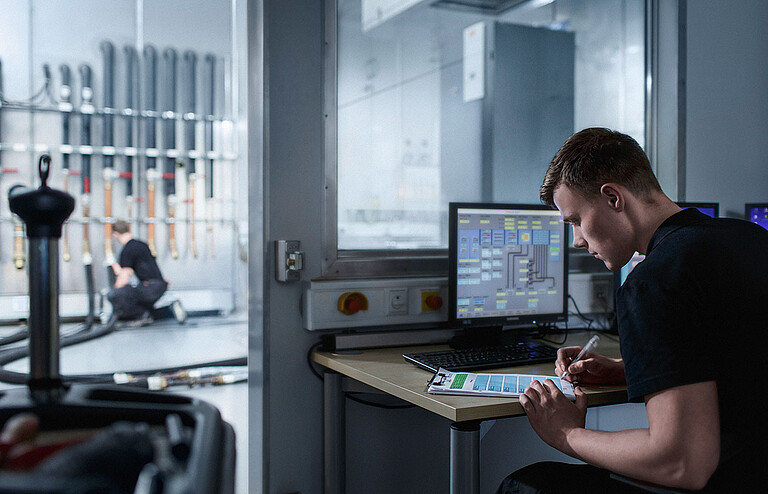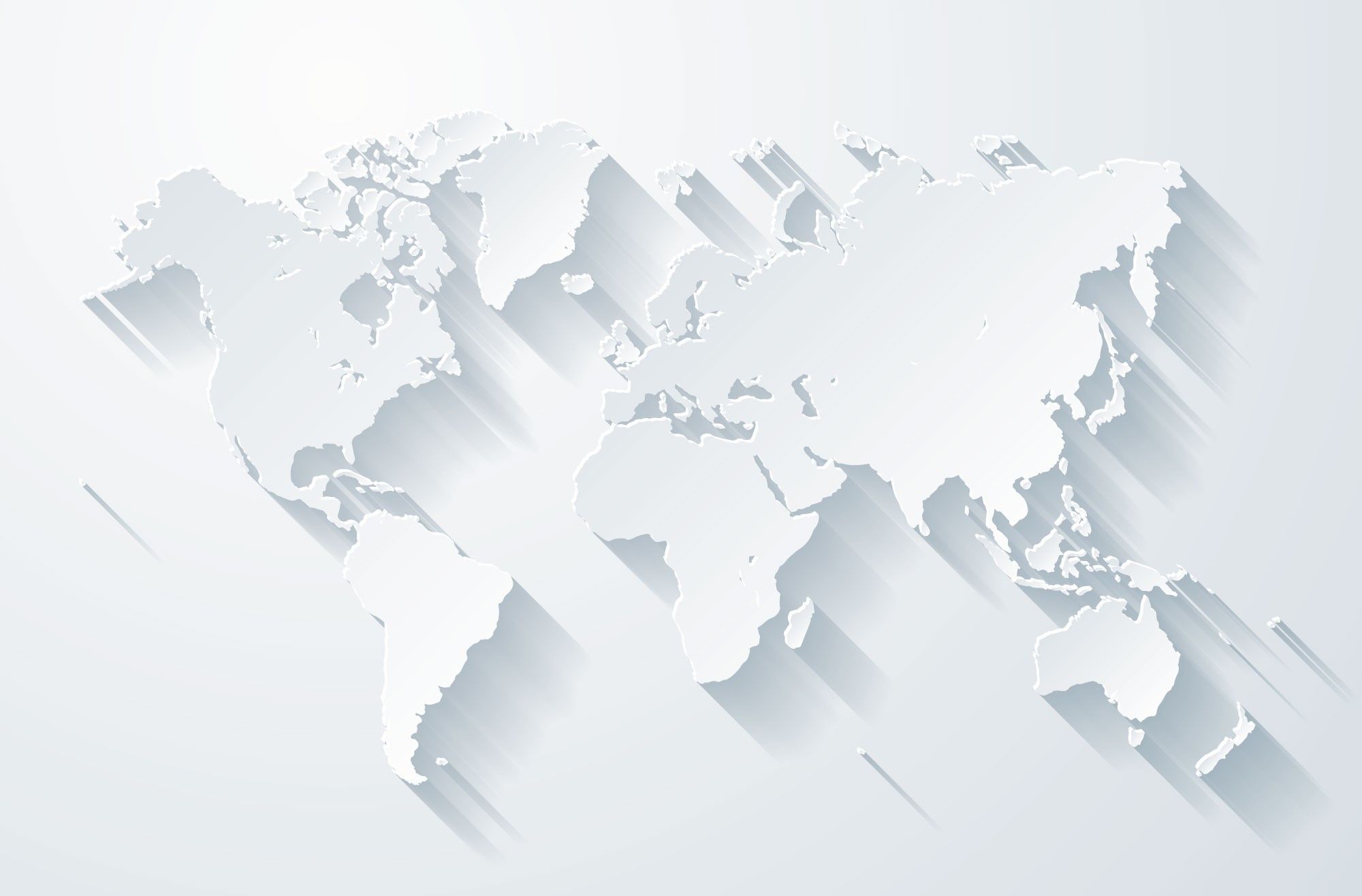 Please be aware that our product portfolio may vary in some countries. For more information on availability, please visit the respective country page of our subsidiaries.
Here you will find an overview of our locations.
Is the cooling solution you require not available in your region? Please feel free to contact us! Together we will find a solution - we look forward to hearing from you.
Back to Selection