CyberCool 2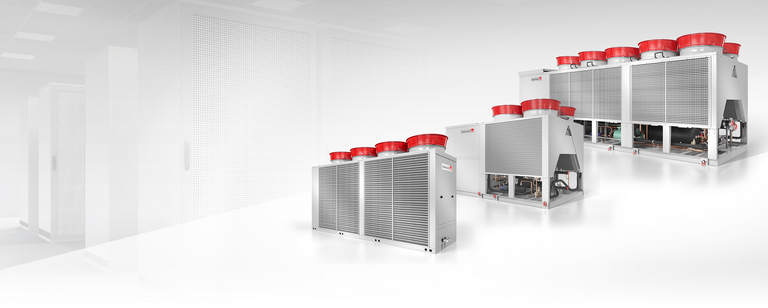 The benchmark of Free Cooling chillers
The CyberCool 2 enables you to operate with maximum energy efficiency and optimum reliability for complex, demanding and uncompromising chilled water solutions. At the same time, the completely new overall concept of all components ensures low sound emissions in noise-critical applications. The result is a sustainable range of chillers that meets every eco-design directive.
>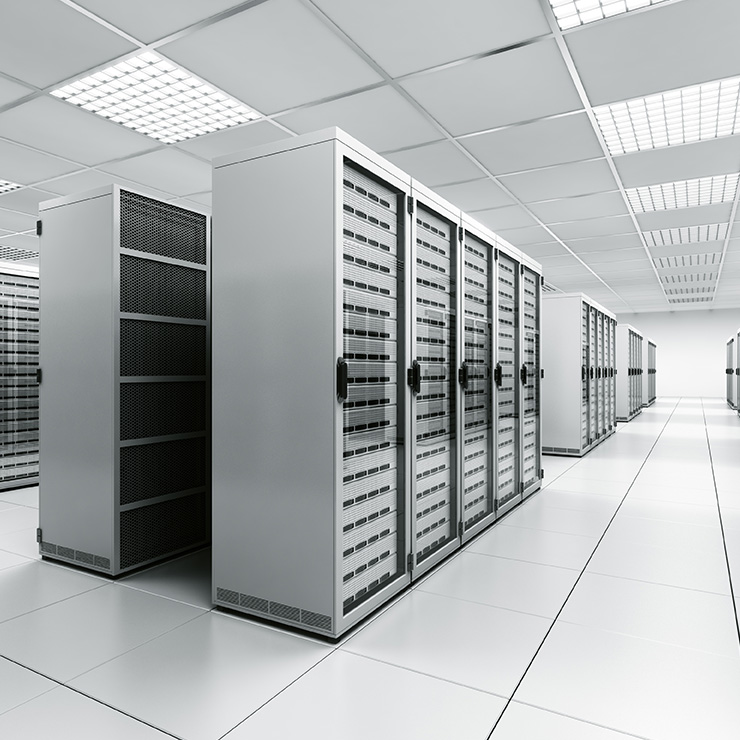 >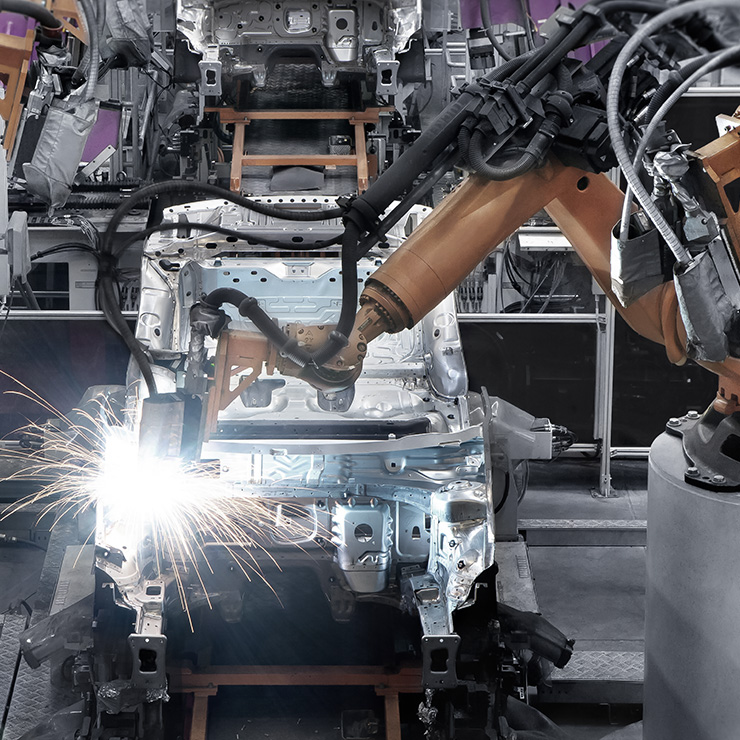 >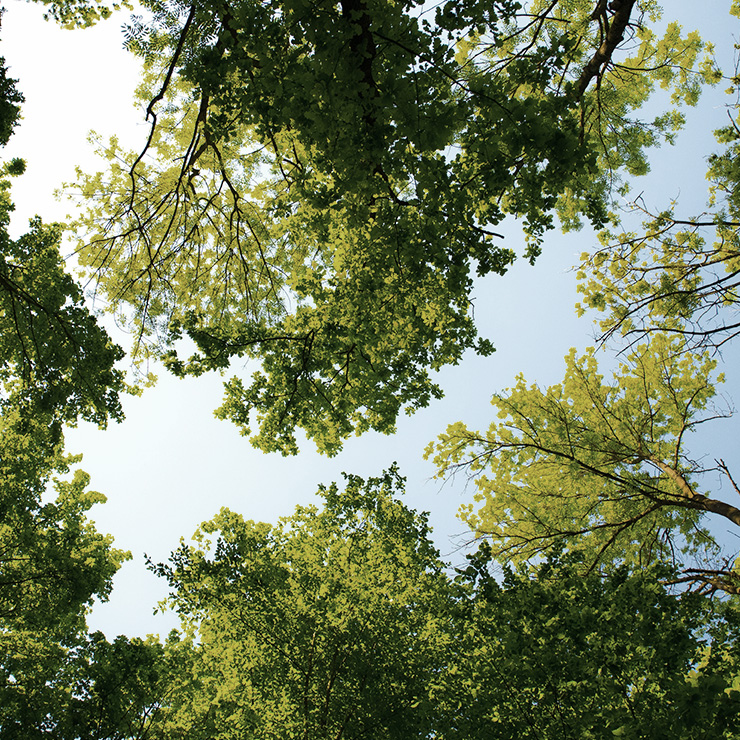 >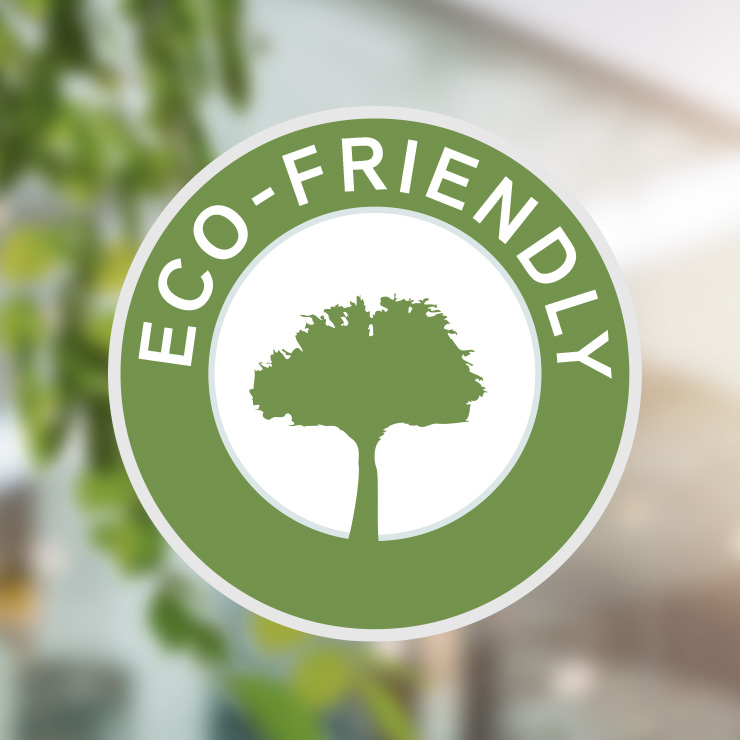 Product Overview
At a glance
Benefits
Features
Technical Data
Most important benefits
TCO leader: Lowest total cost of ownership through Free Cooling and a unique "Mix Mode Boost"
Flexible adaption to every project through 12 sizes, 5 versions, 2 designs and various options
Minimum noise emissions with maximum energy efficiency
Most important features
Designed especially for mission-critical applications, such as data centers and industry as well as suitable for medical sector
Maximum possible efficiency through Indirect Free Cooling
Outdoor installation on the roof or next to the building
Most important technical data
191 models in 12 sizes
Cooling capacity (kW): 50 – 1,400
Refrigerants R410a (GWP: 2.088), R134a (GWP: 1.430), R1234ze (GWP: 7)
TCO leader: Lowest total cost of ownership through Free Cooling and a unique "Mix Mode Boost"
Maximum size components ensure low energy consumption
Maximum possible efficiency through Indirect Free Cooling
Flexible adaption to every project through 12 sizes, 5 versions, 2 designs and various options
Specially developed for mission-critical applications
Ongoing quality management during production
Minimum noise emissions with maximum energy efficiency
Highest sustainability standards and ErP 2021 compliance
Designed especially for mission-critical applications, such as data centers and industry as well as suitable for medical sector
Safe operation at outdoor temperatures from -40 to +60 °C
Broad operating range with chilled water inlet temperatures up to +33 °C and chilled water outlet temperatures up to +22 °C
Available in 28 versions with:
- Standard, Free Cooling or Non-glycol2
- Screw or scroll compressor
- Power- or noise-optimized
- Refrigerants: R134a (GWP 1430), R513A (GWP 631) und R1234ze (GWP 7)
- Adiabatic wet-pad system
Made and Engineered in Germany
Outdoor installation on the roof or next to the building
Cooling capacity (kW)
50 – 1,400
Sizes
12
Dimensions
Length (mm): 2,300 – 12,785
Depth (mm): 1,300 – 2,300
Hight (mm): 2,350 – 2,510
Refrigerants

R410a (GWP: 2,088)

R134a (GWP: 1,430)

R1234ze (GWP: 7)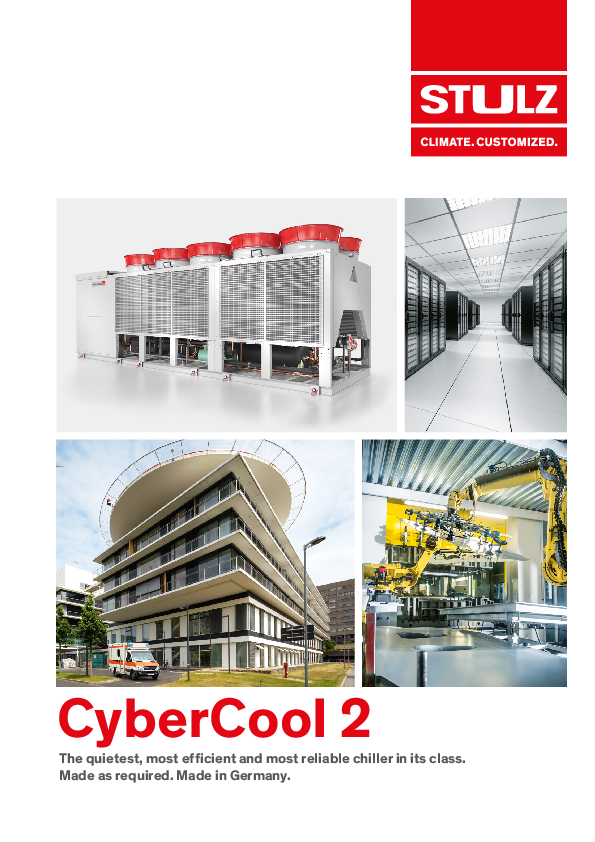 Need more information?
Download our brochure!
All details about CyberCool 2
Low energy consumption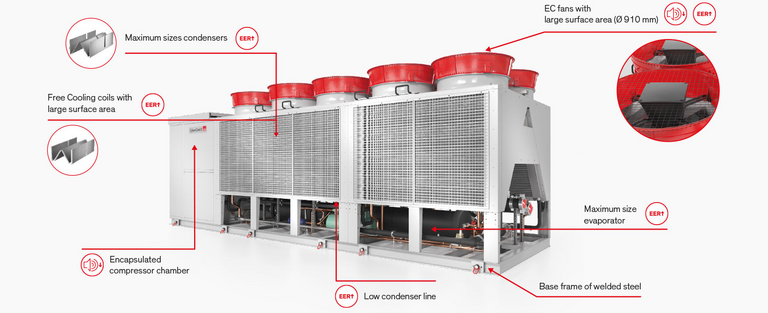 Chiller unit: Maximum size components ensure low energy consumption
The TCO leader
CyberCool 2 units have been specially developed for use in industry and data centers, and satisfy all efficiency and reliability requirements. The perfectly harmonized range of options, the intelligent control concept, and the option of custom-tailored solutions all combine to make the CyberCool 2 a high-end chiller with the lowest overall operating costs whatever the operating conditions.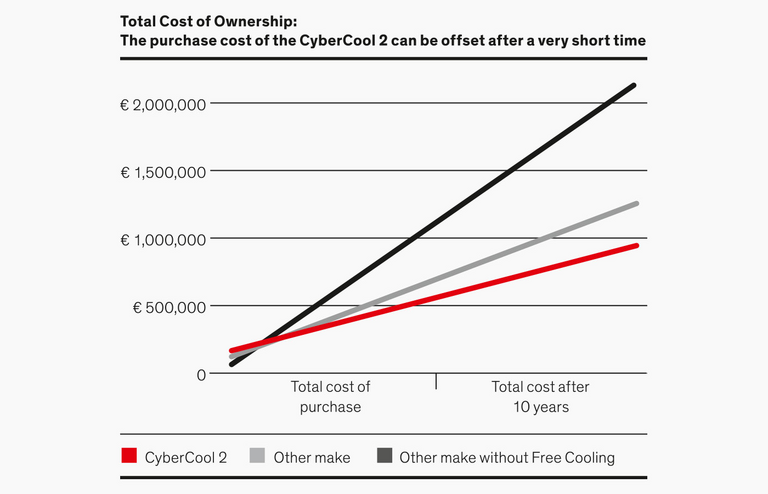 1. Maximized Free Cooling coils
Reduced compressor runtime thanks to early switchover to efficient Mixed and Free Cooling mode
Minimized pump energy consumption thanks to low hydraulic pressure drops
Designed with copper and aluminum coils
2. Large microchannel condensers
Low fan energy consumption due to minimized air resistance
Low condensing temperature in DX mode for low energy consumption
Improved heat transfer combined with reduced quantities of refrigerant
3. EC fans with reduced speed
Lower nominal current and noise emissions, as the fans always run in partial load mode
Optimized for continuous operation
4. Evaporators with a large surface area for high evaporation temperatures
Low pressure drops and optimized heat transfer ensure especially high evaporation temperatures
Energy efficiency vs. low noise – Your priority in focus
Saving energy at the expense of reliability? Less noise emissions at the expense of energy efficiency? STULZ chilled water solutions make no compromises. With the CyberCool 2, the optimum operating point can be achieved for every project: Depending on priority, energy efficiency, noise emissions or both can be individually optimized. The following examples show the variable range of applications for the CyberCool 2.
Priority: Energy efficiency
The fans run at high speed.
| | | | | | |
| --- | --- | --- | --- | --- | --- |
|   | Sound pressure (1 m) | EER | Cooling capacity | Airflow | Fan power consumption |
|   | 74 dB(A) | 3.81 | 760 kW | 308,000 m3/h | 1.63 kW |
Priority: Noise emissions
Noise values are reduced to the minimum.
| | | | | |
| --- | --- | --- | --- | --- |
| Sound pressure (1 m) | EER | Cooling capacity | Airflow | Fan power consumption |
| 66 dB(A) | 2.72 | 625 kW | 123,200 m3/h | 0.10 kW |
Priority: Optimum noise emissions and energy efficiency
Lowest noise emissions with optimum efficiency.
| | | | | |
| --- | --- | --- | --- | --- |
| Sound pressure (1 m) | EER | Cooling capacity | Airflow | Fan power consumption |
| 70 dB(A) | 3,77 | 735 kW | 246,400 m3/h | 0.83 kW |
Comments:

Technical data of the CyberCool 2 ESO 7402 AHF under the following conditions:

Water 18/12 °C, outside temperature 35 °C, incl. AxiTop Noise level (full load) at a distance of 1 m in free-field conditions (to ISO 3744), 30 % glycol
Noise-optimized version
Chilled water systems by STULZ: Powerful and quiet
Where there are people, noise emissions should always be kept to a minimum. This applies in commercial and industrial zones, and even more so in the vicinity of offices, hospitals and residential areas. The CyberCool 2 is equipped with components that lower noise emissions to a most impressive minimum.
 
Noise-optimized for all applications
There are many projects where the noise emissions of the chilled water systems have to be factored in. For installation near an office building or in a hospital, in particular, low noise values are essential. When designing the CyberCool 2 as a commercial water chiller, STULZ focused on optimizing noise without neglecting energy efficiency.
 
The CyberCool 2 is equipped with high-quality components that greatly minimize the noise level:
EC fans with a large surface area (Ø 910 mm) enable operation at reduced speed
The airflow properties ensure reduced air turbulence, resulting in low pressure drops and noise emissions
Sound-insulated compressor chamber
The fan diffuser attachment (optional) optimizes the airflow and therefore cuts electricity consumption by up to 20 % and noise by up to 5 dB(A)
The compressors, fans and pumps are the only noise sources with the CyberCool 2 units. Depending on operating conditions, the noise level of the chiller can be reduced by up to 10 dB. To do this, the maximum fan speed is restricted during operation. Furthermore, cooling capacity that is comparable with the standard version can be attained with the low-noise version due to the matching of condensers and fans.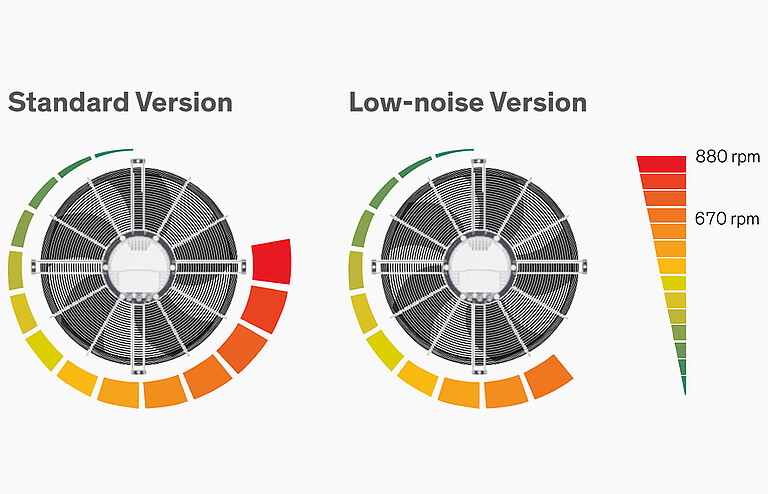 Low-noise chillers for data centers: Peace and quiet for your cooling needs
For data centers close to residential areas, compliance with noise regulations is extremely important. Air conditioning systems can be problematic in this respect. Chillers with a cooling capacity of 500 kW, in particular, often generate a lot of noise during operation. Here, low-noise solutions from STULZ ensure the necessary noise reduction.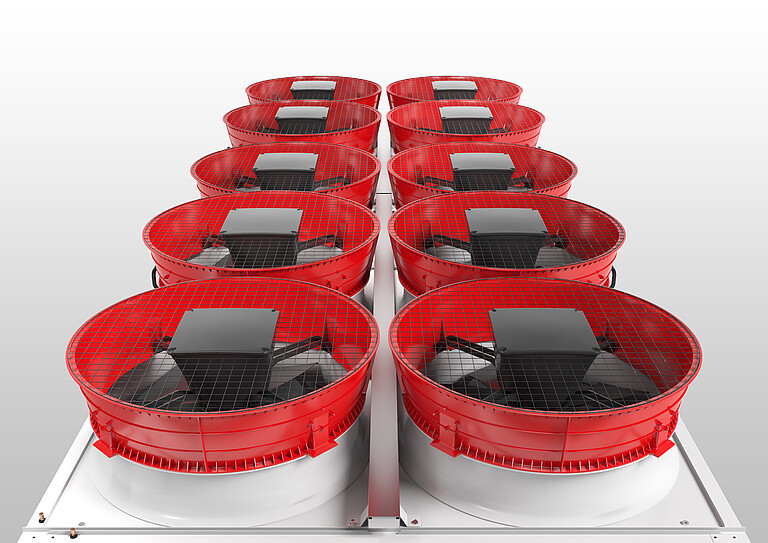 Climate. Customized.
From standard units to fully customized solutions

The ability to offer such a wide range to customers is the embodiment of our philosophy, "Climate. Customized.". Size, design, cooling capacity or control: STULZ's CyberCool 2 can be precisely adapted to your individual requirements. In addition, a variety of options and equipment are available to achieve the optimum result.

Learn more about Climate. Customized.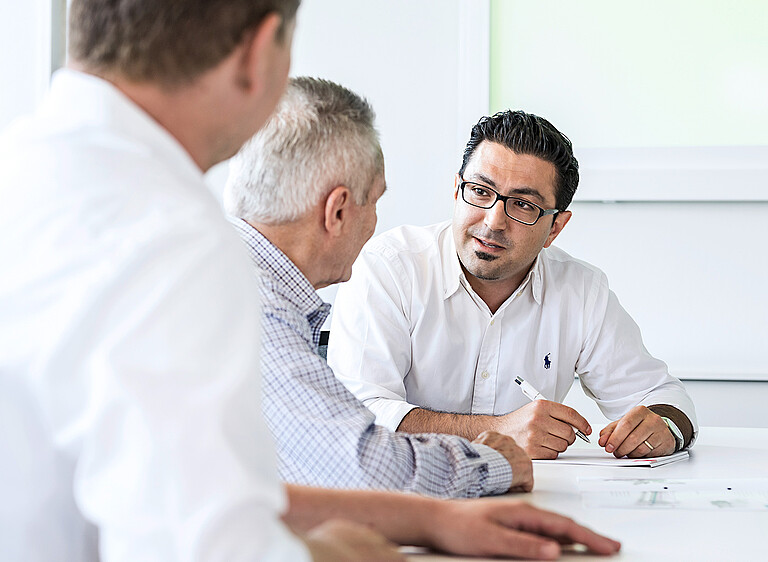 Options
Integrated UPS
Compressor soft start
VSD pumps
Energy meter in the electrical cabinet
Corrosion protection
Axitop
Hinged Fans
Weather roof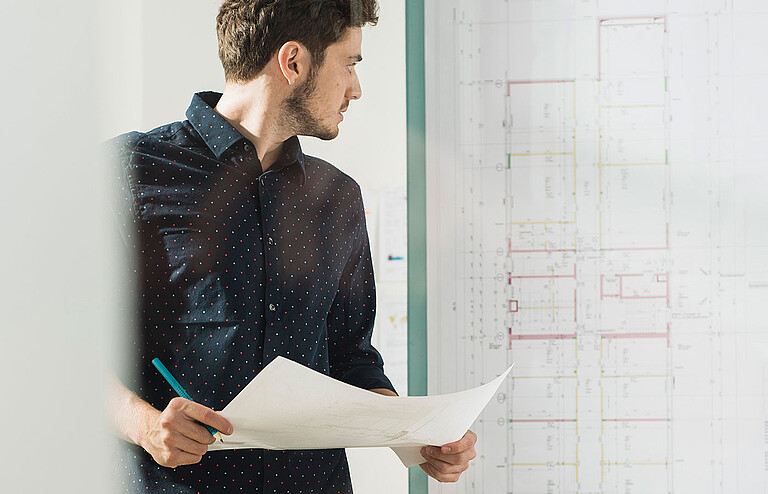 The ideal option with automatic transfer switch for your reliability
One of the key requirements for mission-critical and sensitive applications is uninterrupted cooling – in the event of a power outage, for example. To guarantee stable cooling capacity in spite of this, STULZ provides the option of an automatic transfer switch fitted directly in the switch gear cabinet. If the primary power supply fails, this is detected automatically and the system defaults to a second power source within a minimum of 180 ms.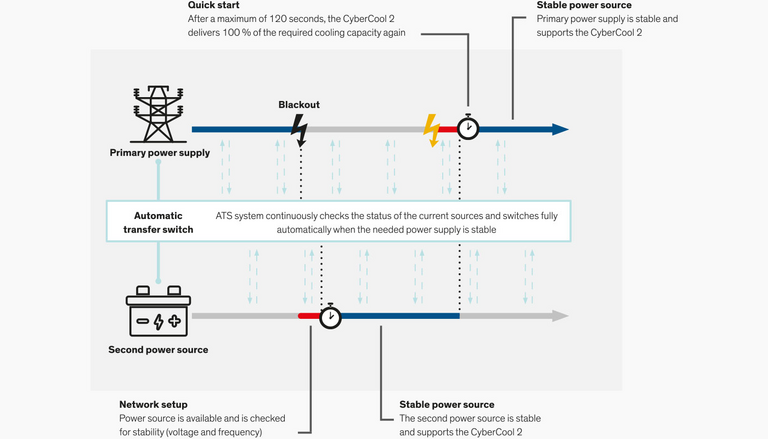 Model overview for your mission-critical applications
CyberCool 2 with screw compressors
 

Sizes

 

8

Cooling capacity (kW)
400 – 1,400
Dimensions
Height (mm): 2,510

Width (mm): 2,300

Depth (mm): 5,030 – 12,785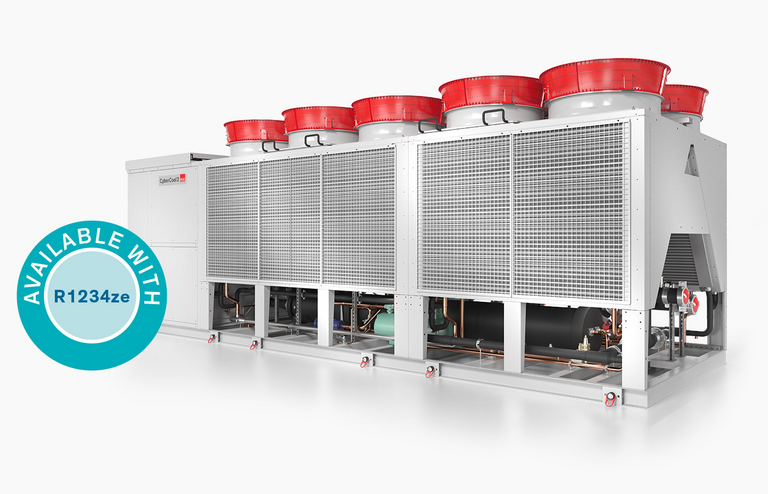 CyberCool 2 with scroll compressors
 

Sizes

 

4

Cooling capacity (kW)
130 – 600
Dimensions
Height (mm): 2,510

Width (mm): 2,300

Depth (mm): 3,950 – 7,250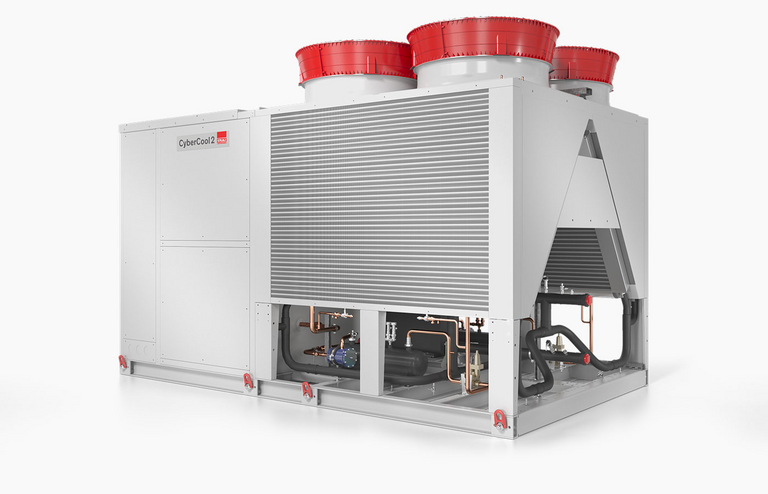 CyberCool 2 mini with scroll compressors
 

Sizes

 

2

Cooling capacity (kW)
50 – 130
Dimensions
Height (mm): 2,350

Width (mm): 1,300

Depth (mm): 2,300 – 4,200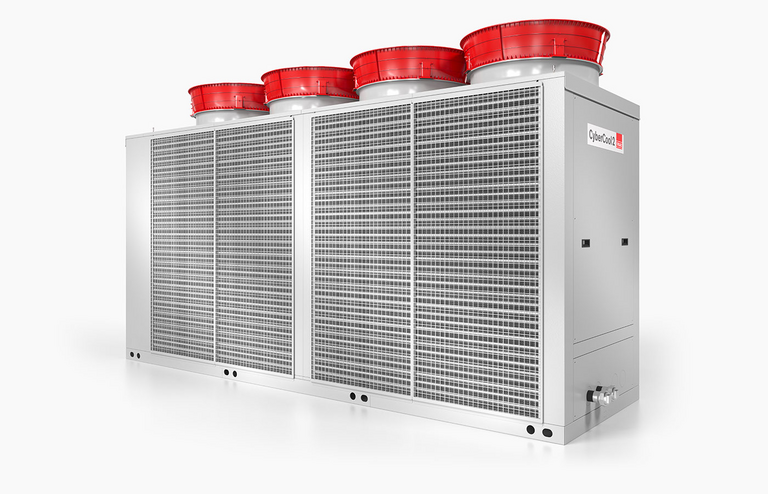 Free Cooling – maximum possible efficiency
The Free Cooling of the CyberCool 2 uses the outside temperature, which offers the greatest potential savings of all, especially in cold and temperate climates.
When outside temperatures are low, Free Cooling can completely replace energy-intensive compressor cooling. In temperate climates, the CyberCool 2 runs in energy-efficient Mixed mode for most of the year, i.e. with a mixture of Free Cooling and compressor cooling.
 
CyberCool 2 – Top of the class in energy:
Early switchover to Free Cooling
Maximum use of Free Cooling coils between compressor mode and Free Cooling
Coils designed to allow the maximum surface area
 
Free Cooling calculator
Calculate the potential of Free Cooling at your location.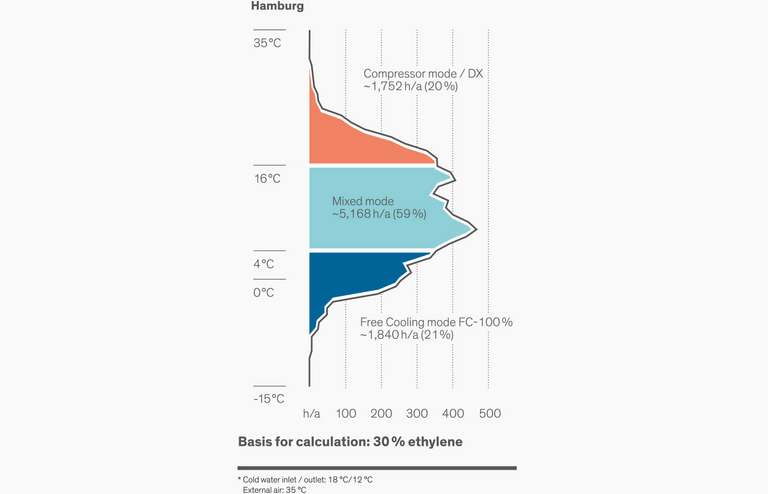 Free Cooling
At low outside temperatures, the water is cooled solely with the aid of these temperatures. Energy consumption is reduced to an absolute minimum thanks to the maximized Free Cooling coils and early, infinite switchover points.
No efficiency without "Mix Mode Boost"
In moderate climate zones, chillers with Free Cooling run in Mixed mode most of the year. Therefore, the greatest potential savings, by some margin, can be achieved by optimizing Mixed mode.
In Mixed mode, the outstanding performance values of the CyberCool 2 have maximum impact: it efficiently utilizes the condensation pressure control in Mixed mode to cut the energy consumption of the compressors to a minimum.
Innovation: Unlike conventional water chiller solutions, with "Mix Mode Boost" the CyberCool 2 makes 100 % use of the surfaces of the DX coils without having to regulate the fan speed. This dramatically enhances energy efficiency and slashes operating costs.
Adiabatic system for even more Free Cooling
Benefit from the effect of adiabatic evaporative cooling. The adiabatic system with wet pads extracts heat from the outside air and increases the cooling effect. This enables the chilled water circuit to be cooled much longer via the outside air, which significantly extends the Mixed and Free Cooling mode. The result is minimum compressor running time and a reduced condensation temperature – and therefore a minimization of the operating costs.
Benefits of the adiabatic system:
Saturation efficiency 89 %
Highly efficient distribution system
Reuse of water
No water droplet entrainment (aerosol)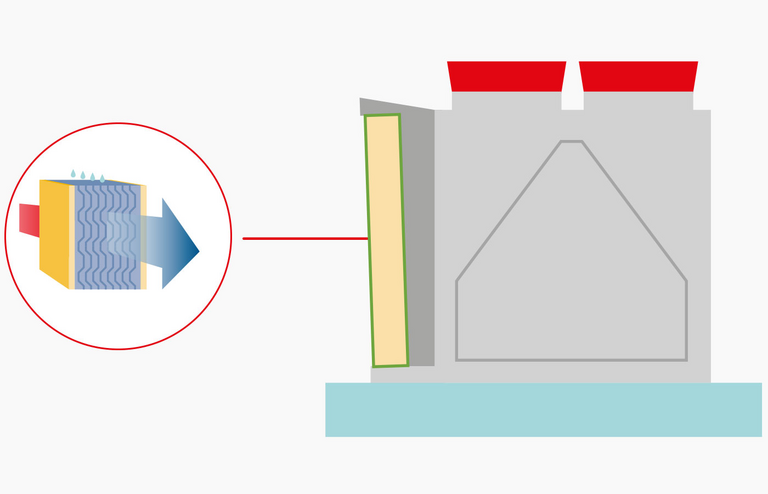 Non-glycol version: Free Cooling without glycol
There are some buildings where glycol cannot be used. Therefore, with the "Non-glycol2 option" glycol is now only used in the Free Cooling circuit. This option provides the benefits of Free Cooling while refraining from the use of glycol in the building.
However, by separating the Free Cooling and chilled water circuits with an additional brazed plate heat exchanger, the switchover points to Free Cooling and Mixed mode do shift by a few degrees Celsius. To be energy-efficient, the chiller must run in Mixed and Free Cooling mode as early as possible.
This unique STULZ solution keeps efficiency losses to a minimum:
Brazed plate heat exchanger with minimized pressure drops
This permits the use of a "small" Free Cooling pump with low energy consumption (must run continuously in Mixed and Free Cooling mode)
High quality, meticulously selected components
Believing is one thing – knowing is another: On the debate around glycol-free CW systems with integrated Free Cooling

When it comes to CW systems for data center cooling, many air conditioning specialists believe that it makes operational and economic sense to do away with water-glycol refrigerant in the data center interior. But more detailed analysis suggests that this theory is the exception, not the rule.

Read more about glycol-free CW systems with integrated Free Cooling
Sustainable low-GWP version with R1234ze refrigerant
Units of the CyberCool 2 ze series are equipped with the refrigerant R1234ze. Due to its low global warming potential (GWP: 7), the refrigerant is particularly sustainable and classified according to the A2L class of hazardous substances. The refrigerant thus has low toxicity and low burning rate. In order to relieve operators of the underlying requirements (standard EN 378), the units are equipped with a special safety concept.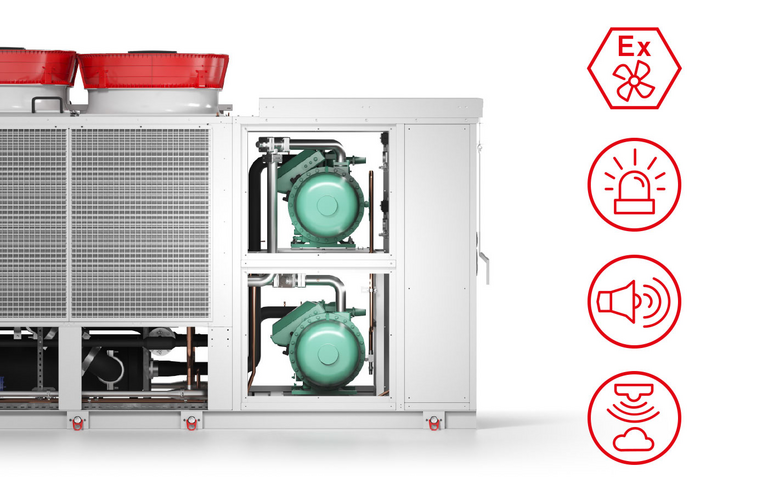 Service and maintenance
As a company with locations across the globe, we offer everything you need in the extremely dynamic world of information technology – plus professional advice in the right place at the right time.

Our trained and experienced sales and service partners are located in over 140 countries. The resulting proximity to our customers allows fast response times. In addition, regular training courses and an active exchange of information ensure high quality and an extensive knowledge of all our products. This way, you can be sure your products are in the best hands and get the right maintenance – all over the world.

Locations worldwide

Projects
The STULZ Chiller Superlative
For a data center in the Frankfurt area, a long-term partner of STULZ needed a "Climate. Customized." solution for its data center. Two chillers were commissioned which can be integrated into an existing system concept, but which must meet the strictest requirements for noise emissions and electrical switchgear.
3U TELECOM counts on chilled water system from STULZ
During the modernization of the air conditioning system in its data center in Hanover, 3U TELECOM GmbH chose to install equipment from STULZ. A liquid cooled system with CyberCool 2 chillers and CyberAir 3PRO CW air conditioning cabinets was installed. Thanks to its Free Cooling and Mixed mode option, the system keeps compressor running times to a minimum and therefore offers an optimum-efficiency solution for data center air conditioning.
Efficient chilled water generation for envia TEL
The new high-performance Data Center of telecommunications provider envia TEL in Taucha near Leipzig was officially opened on May 21, 2014. Over an area of approximately 1,000 m², it provides space for around 300 server cabinets belonging to companies, public institutions and local government units. Two STULZ CyberCool 2 chillers operated in parallel, with Free Cooling coils and flexible Mixed mode, ensure reliable and especially efficient air conditioning. 
Cooling system for Rotkäppchen-Mumm
For its production of alcohol-free alternatives, Rotkäppchen-Mumm was on the lookout for a cooling system for its vacuum dealcoholization plant in Eltville am Rhein, Germany. The main challenge here was minimizing the noise of the running system in the interest of nearby residents, and coping with throughput variations inherent in the production. A successful solution was finally found by the supplier and production team working closely together.
Test Center
In our state-of-the-art, 700-square-meter Test Center with its various climate chambers, we can perform a variety of tests on precision air conditioning units and chillers. During the development of the CyberCool 2, we were able to test and optimize it under all climatic conditions encountered around the world. In addition, we offer you the opportunity to book a witness test in our Test Center. This allows you to have the desired air conditioning system tested according to your exact specifications, creating transparency and providing you with information about your system's performance and energy consumption.

Read more about our Test Centers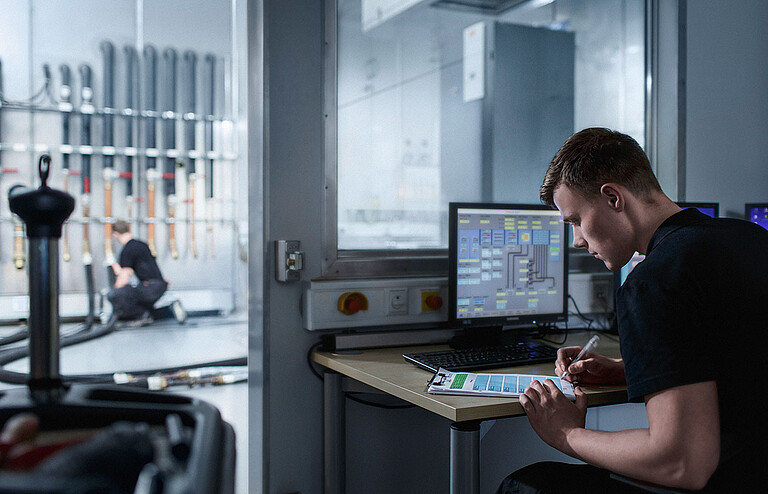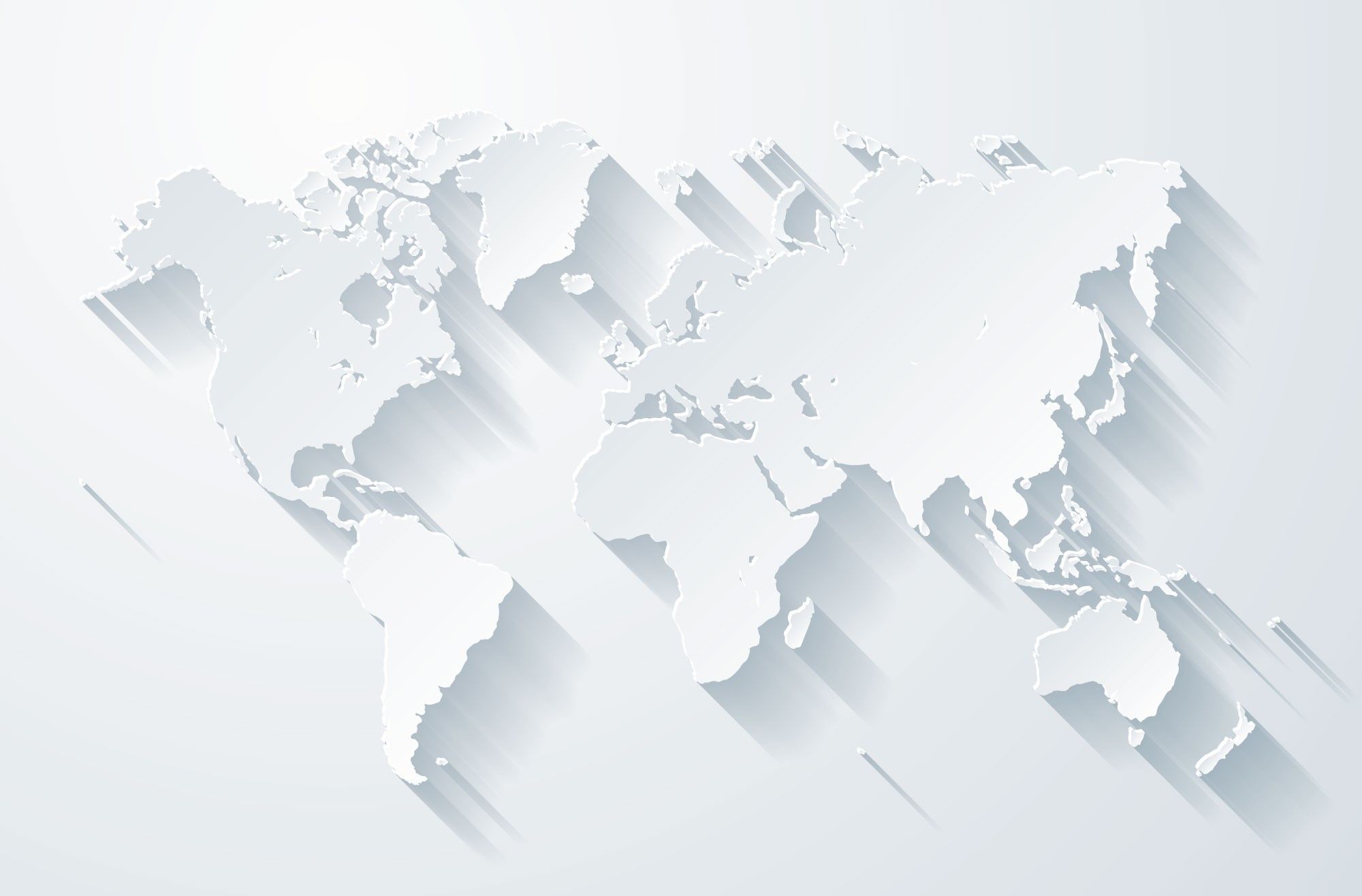 Please be aware that our product portfolio may vary in some countries. For more information on availability, please visit the respective country page of our subsidiaries.
Here you will find an overview of our locations.
Is the cooling solution you require not available in your region? Please feel free to contact us! Together we will find a solution - we look forward to hearing from you.
Back to Selection