At home all over the world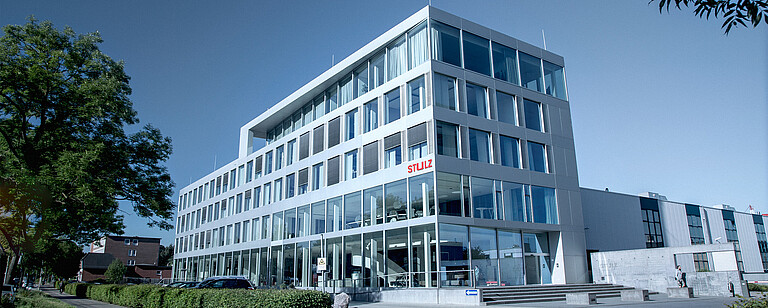 Founded in Hamburg in 1947, today STULZ has a presence in over 140 countries. The STULZ Group has STULZ subsidiaries in 17 countries, 7 production plants in Europe, the USA, India and 2 in China and more than 140 exclusive sales and service partners on all continents. Managed by Jürgen and Albert Stulz, the family-owned company employs a workforce of over 5,300 all over the world.
Montaplast, our sister company, specialises in technical solutions for the automotive industry.
To find the STULZ partner for your country, visit: www.stulz.com
STULZ employees
STULZ Group Worldwide
5.300 employees
STULZ-CHSPL INDIA
   300 employees
Subsidiary companies of the STULZ Group
A/C systems for reliable ICT operation
Germany
STULZ GmbH, Hamburg (Headquarters)
USA
STULZ Air Technology Systems, Inc. Frederick, Maryland (North American Headquarters)
Australia
STULZ Australia PTY LTD., Sydney
Austria
STULZ Austria GmbH, Wien
Belgium
STULZ Belgium BVBA, Brussels
China
STULZ Cooling & Heating Engineering (Hangzhou) Co., Ltd.
 
STULZ Air Technoligy and Services Shanghai Co., Ltd.
France
STULZ FRANCE S.A.R.L., Chroissy-sur-Seine
Great Britain
STULZ UK Ltd., Epson, Surrey
Italy
STULZ SpA, Valeggio sul Mincio
Mexico
STULZ México S.A. de C.V., Álvaro Obregón, D.F.
Netherlands
STULZ Groep B.V., Amstelveen
New Zealand
STULZ New Zealand Ltd., Auckland
Poland
STULZ Polska SP. z.o.o., Warsaw
Singapur
STULZ Singapur PTE. LTD.
Spain
STULZ Espaňa, S.A., Madrid
South Africa
STULZ South Africa Pty. Ltd., Gauteng
Systems components for the automotive industry
Germany
Montaplast GmbH Morsbach (Headquaters)
Montaplast, Sindelfingen
Montaplast, Munich
China
Montaplast Co. Ltd., Tianjin
Montaplast (SIP) Co. Ltd., Suzhou
France
Montaplast, Paris (Sales Office)
Great Britain
Montaplast, London (Sales Office)
Japan
Montaplast of Japan Ltd., Nagoya
USA
Montaplast of North America Inc. Frankfort, Kentucky
Sales & Engineering Office, Southfiled, Michigan
Production Sites
North America
A/C Systems
USA, Frederick, Maryland
Automotive
USA, Frankfort, Kentucky
Europe
A/C Systems
Germany, Hamburg
A/C Systems
Italy, Valeggio sul Mincio
Automotive
Germany, Morsbach
South America
A/C Systems
Brazil, São Paulo
Asia
A/C Systems
China, Shanghai
China, Hangzhou
India, Mumbai
Automotive
China, Sushou