SplitAir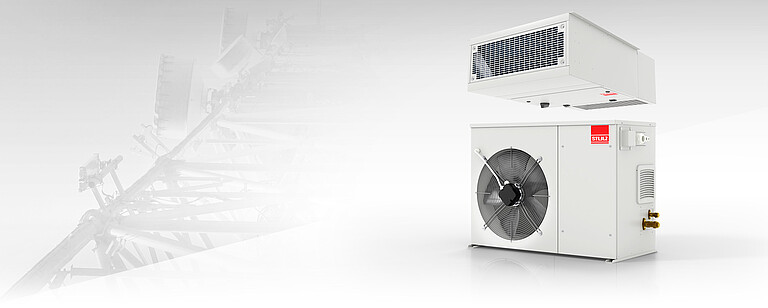 Air conditioning units for flexible installation
The SplitAir is the space and energy-saving version for the reliable cooling of containers. The precision air conditioning unit consists of an indoor and an outdoor unit, and because the indoor unit can be mounted either on the wall or ceiling, it is ideal even when space is limited.
>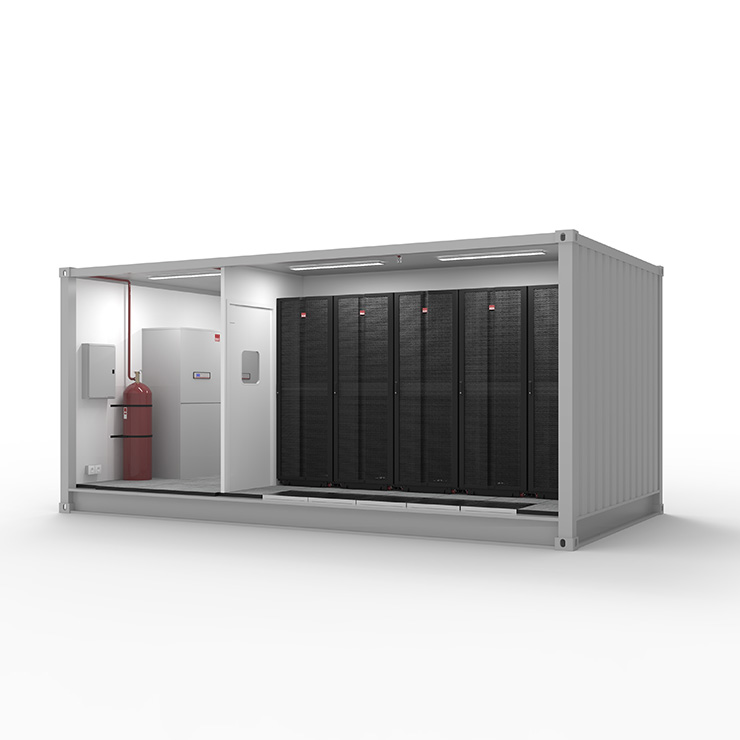 >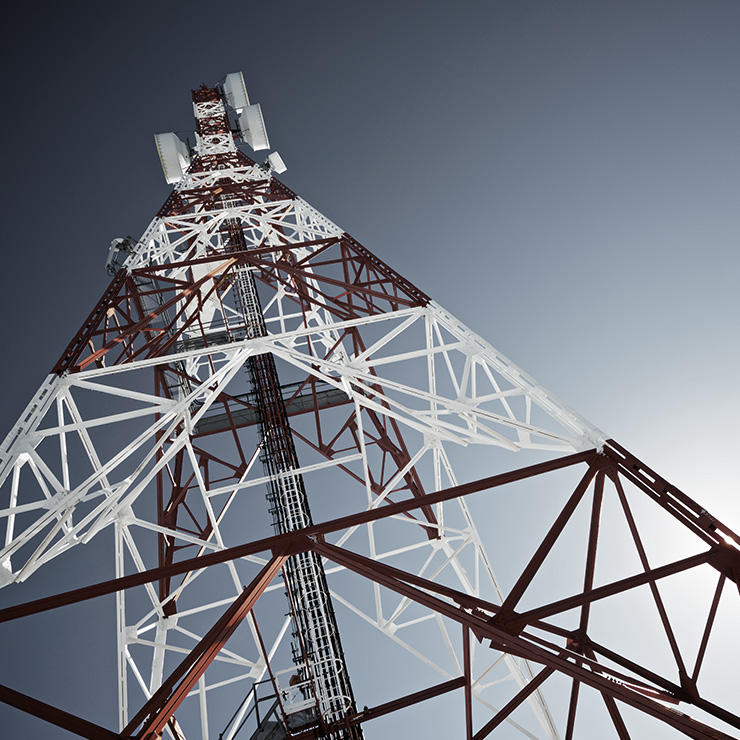 >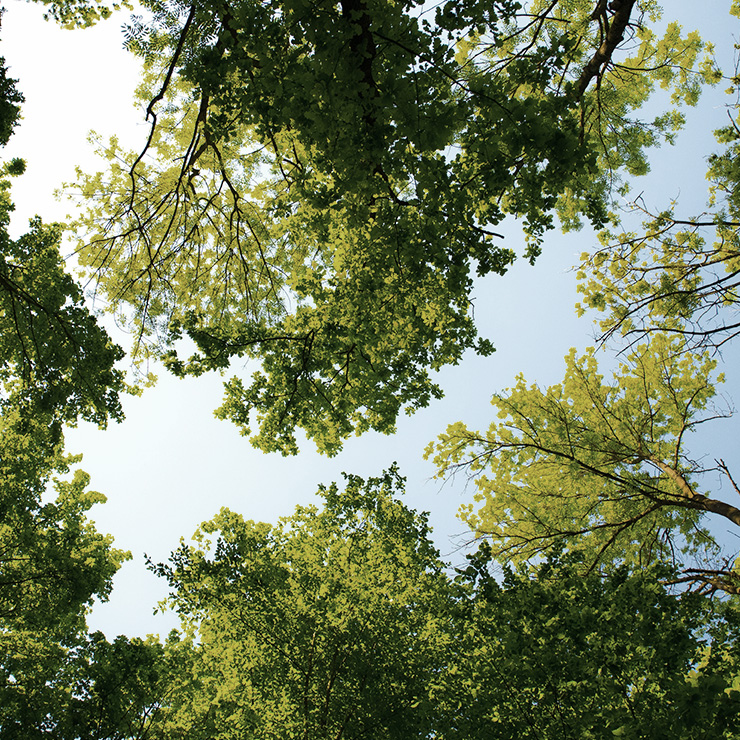 >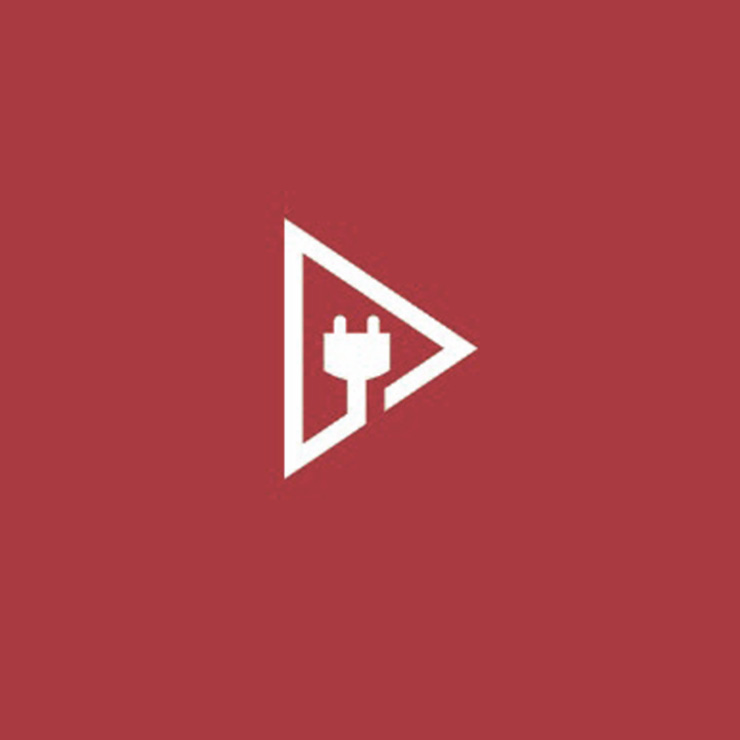 Product Overview
At a glance
Benefits
Features
Technical Data
Most impotant benefits
Up to 83 % savings on running costs thanks to Direct Free Cooling
Connectivity: Monitoring and remote access available via a web interface
Backup operation (Free Cooling and backup cooling) on failure of the main power supply
Most important features
Outside air conditions: -20 °C winter/+50 °C summer
Condensation pressure control
Most important technical data
Cooling capacity total (kW): 5 – 16
Up to 83 % savings on running costs thanks to Direct Free Cooling
High flexibility thanks to various installation and air supply options
Connectivity: Monitoring and remote access available via a web interface
Backup operation (Free Cooling and backup cooling) on failure of the main power supply
Split air conditioner suitable for residential areas due to its low noise
Plug and play and therefore immediately ready for connection and use
Very long maintenance intervals
Robust and designed for continuous 24/7 operation, 365 days a year
 
Factory tested, filled with refrigerant and ready for operation from the very first day
Split system available with EC compressor
AC optionally with Free Cooling module
Condensation pressure control
Outside air conditions: -20 °C winter/+50 °C summer
Automatic restart after power failure
Filter monitor
Easy installation and maintenance
G3 air filter
Cooling capacity total (kW)
5 – 16
Airflow volume (m³/h)
1,110 – 3,300
Sizes
2
Refrigerants

R410A (GWP: 2,088)

R407C (GWP: 1,774)

R513A (GWP: 631)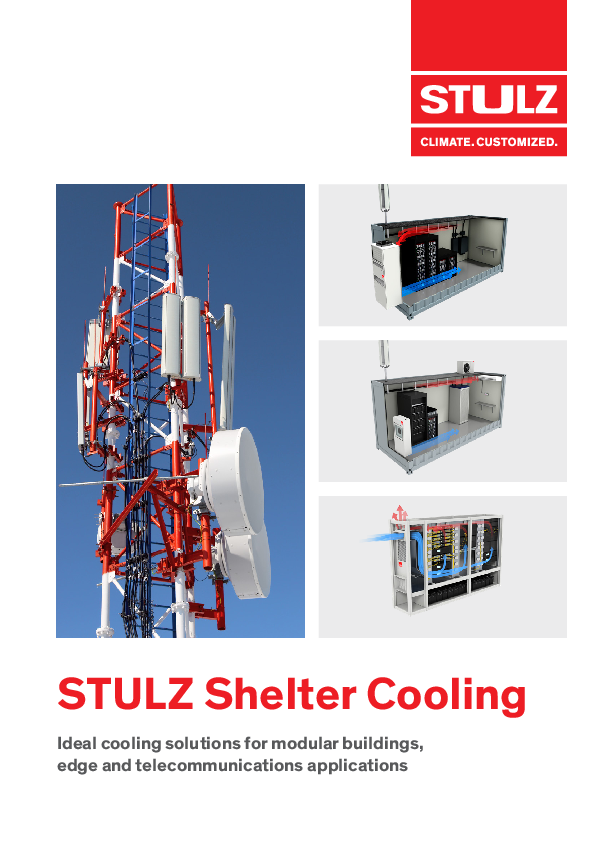 Need more information?
Download our brochure!
All details about SplitAir
Climate. Customized.
From standard units to fully customized solutions

The ability to offer such a wide range to customers is the embodiment of our philosophy, "Climate. Customized.". Size, design or control: SplitAir is a model of adaptability and the shelter units can be precisely adapted to your individual requirements. In addition, a variety of options and equipment versions are available to achieve the optimum result.

Learn more about Climate. Customized.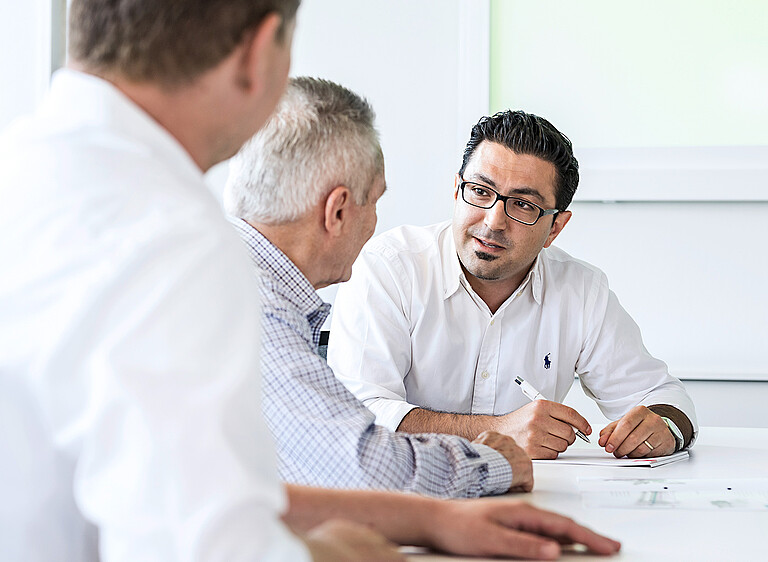 Optimum operational reliability for your application
Connectivity for maximum availability
Monitoring and remote diagnosis are available for all units via a web interface. This enables rapid intervention and therefore immediate troubleshooting in all situations. What's more, our units support numerous communication protocols for integration in building services management systems.
Data recording
Remote configuration
Firmware updates
Alarm relaying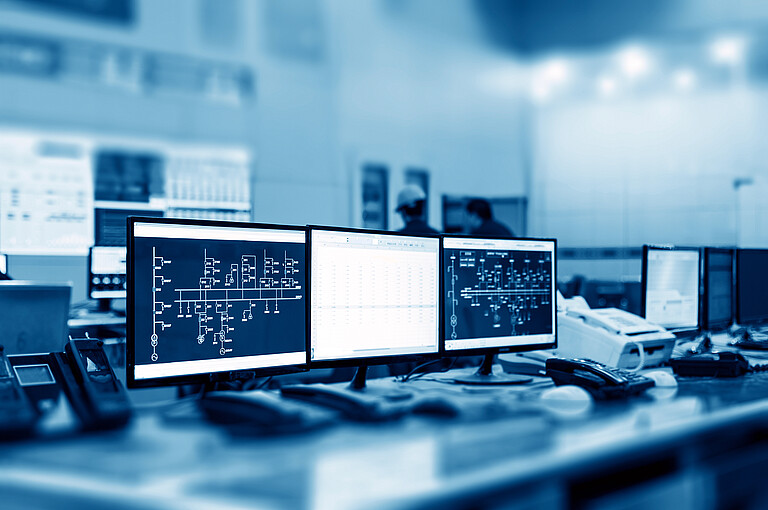 Backup operation for maximum reliability
In telecommunications, in particular, high reliability is vital to prevent any loss of network availability. Thanks to the additional 48 V DC power source, backup operation with Free Cooling is available. If the main power supply fails, the Shelter Cooling units continue providing backup cooling to keep your system running reliably.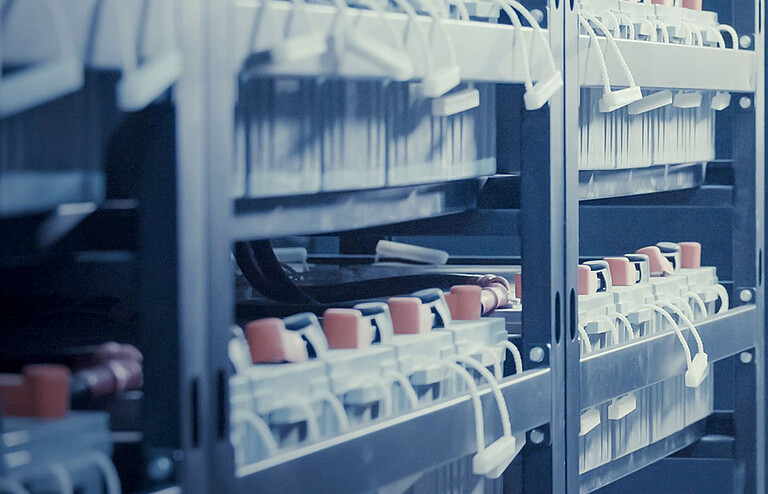 Direct Free Cooling
In many base stations and small data centers, comfort air conditioning units without Free Cooling mode are still used today for air conditioning, with high energy consumption as the result. Units from STULZ's Shelter Cooling series exploit the potential of Free Cooling, dramatically lowering your energy costs.
 
Savings with Direct Free Cooling
Efficient air conduction and intelligent control of operating modes enable savings of up to 83 % to be achieved.
Free Cooling mode
In many base stations, comfort air conditioning units without Free Cooling mode are still used today for air conditioning, with high energy consumption as the result. STULZ SplitAir units exploit the potential of Free Cooling and slash running costs.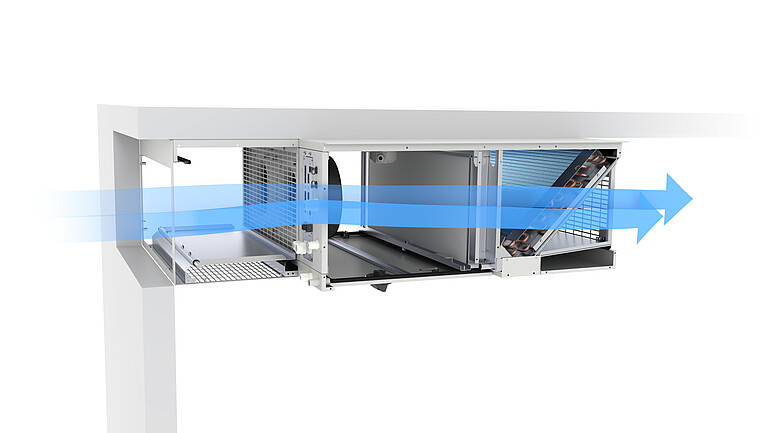 Mixed mode
STULZ SplitAir units feature Mixed mode. If the outside temperature exceeds a given threshold, Free Cooling alone is no longer sufficient. Then, in Mixed mode, the runtimes of the compressor are kept to a minimum by the simultaneous use of Free Cooling and compressor cooling. In this way, depending on the local temperature profile, annual energy costs can be cut by a further 10 %. Further potential savings are achieved by the split air conditioner working in partial load mode.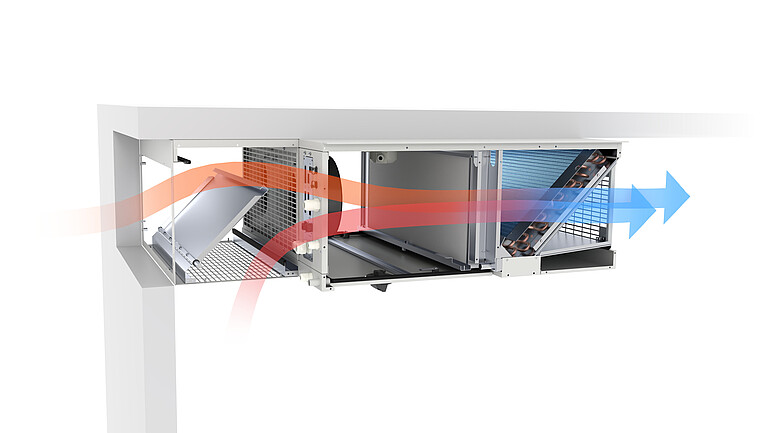 Compressor mode (DX)
If outside temperatures are so high that the outside air would no longer help to cool the inside, all cooling is generated using the compressor. Even in this mode, the perfectly harmonized components we use keep STULZ air conditioning units working reliably and efficiently.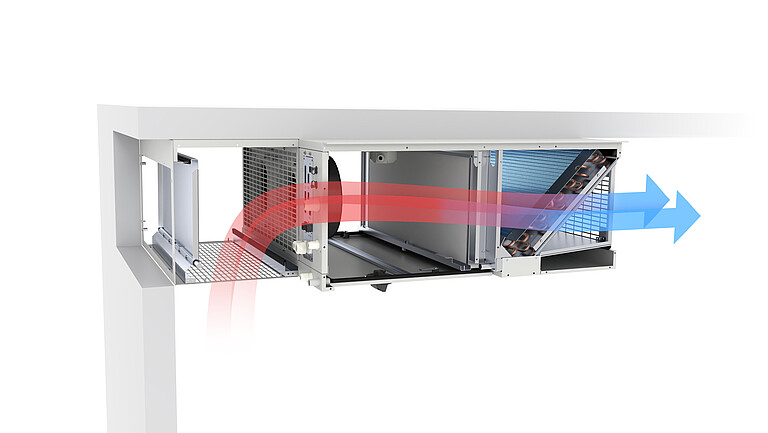 Reliable operation in any weather conditions
Whether your business-critical system is working in temperatures of up to 55 °C, in ambient air contaminated by particles, in temperatures as low as -40 °C, or in a permanently humid environment – you can always rely on systems from STULZ.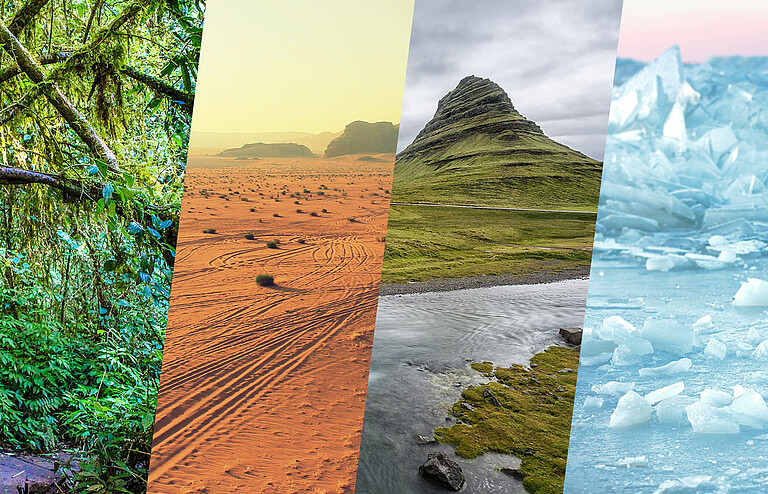 Plug & Play
All products in the Shelter Cooling series are factory tested, filled with refrigerant and ready for connection and operation right from the start
Reduced installation time and costs
Speedier start-up
Flexibility thanks to variable air conduction
Due to the adjustable air supply via the front or underside of SplitAir indoor units, they are suitable for mounting both on the wall and ceiling.
Ceiling-mounted installation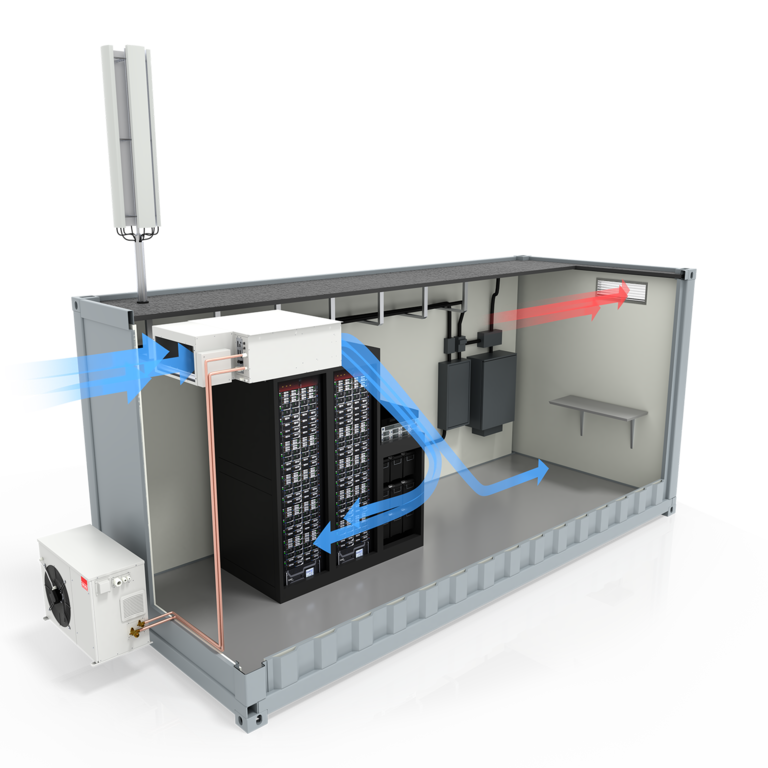 Wall-mounted installation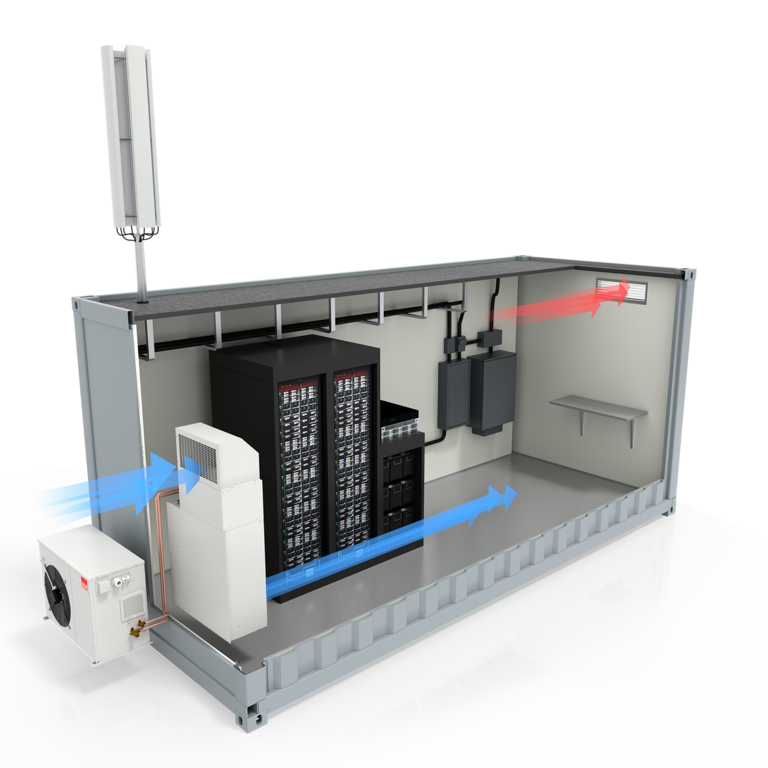 EC compressor
Advantages of the speed-controlled EC compressor
Maximum energy efficiency in partial load mode
Constant supply air temperature
Refrigerant R410A
Integrated compressor soft start for low starting currents
Long service life thanks to continuous operation without compressor on/off cycles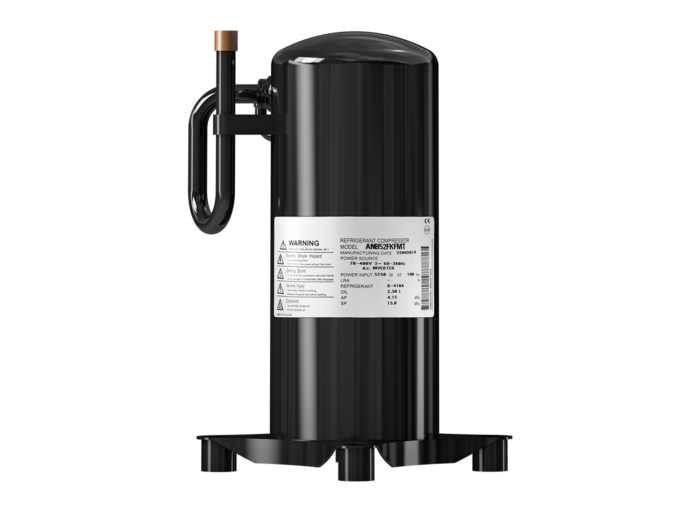 Control and monitoring
The SEC.blue consists of a controller and optional operator terminal. The controller manages all functions of the SplitAir unit. The operator terminal, consisting of a keypad and LCD, displays the most important operating states and alerts.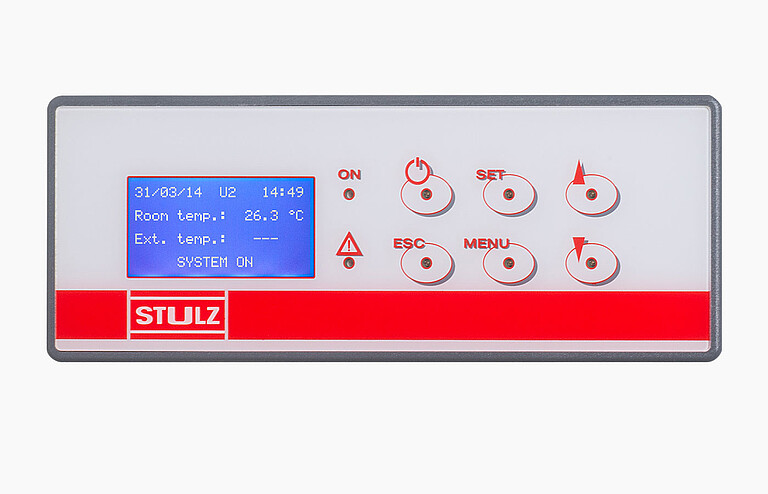 Sequencing
The SEC.blue enables up to ten units to be configured in a single air conditioning system. If an individual unit drops out or the heat load rises, the standby unit is switched in for additional support.
Night Mode
Time-controlled limitation of the condenser and evaporator fan speed for quiet operation
Energy-saving mode
Monitoring and alarm relaying
Via BMS systems (Modbus onboard)
Nine potential free contacts are available: Alarms can be assigned a high or low priority
Via GSM modem (CompTrol SMS)
Simple configuration and software updates
Central configuration of units from a laptop
Hardware key for uploading and downloading software without a laptop and/or copying the configuration onto other units
Options
Options for the SplitAir
Thanks to the numerous options available, you can perfectly adapt all STULZ units including our split air conditioners to your particular requirements.
High-temperature operation up to 55 °C with R134a
Compressor soft start for low start-up currents
Electric heater
Air intake and blow-out grills
Heat exchangers coated for corrosion protection
Installation kit for outdoor unit
Air duct for indoor unit
Winter kit up to -40 °C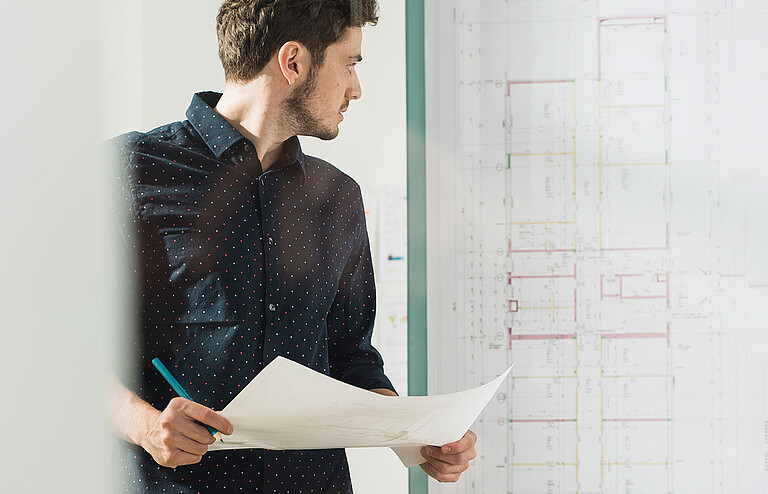 Close to you around the world
As a company with locations across the globe, we offer everything you need in the extremely dynamic world of information technology – plus professional advice in the right place at the right time.
With 21 subsidiaries, 11 production sites, and sales and service partners in over 140 countries, we make sure we are close to our customers wherever they are in the world.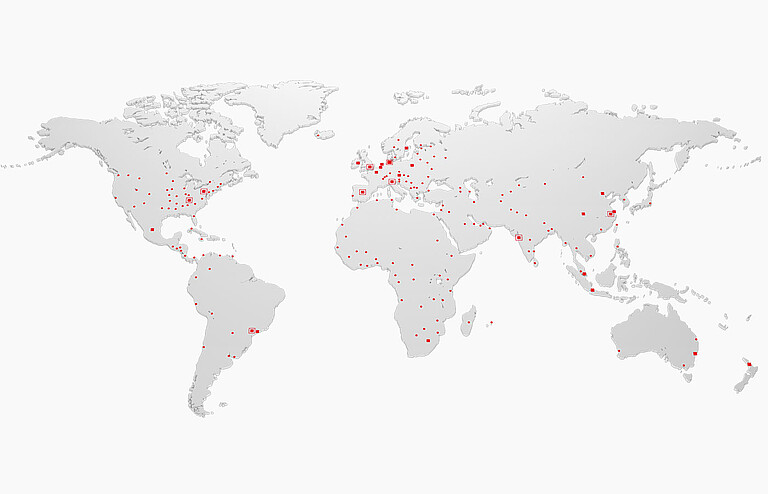 Service and maintenance
Our trained and experienced sales and service partners are located in over 140 countries. The resulting proximity to our customers allows fast response times. In addition, regular training courses and an active exchange of information ensure high quality and an extensive knowledge of all our products. This way, you can be sure your products are in the best hands and get the right maintenance – all over the world.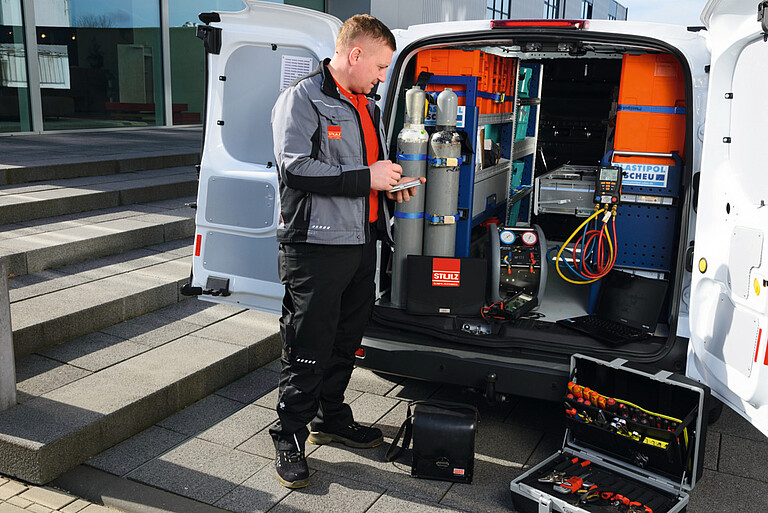 Test Center
At our test center, you can have SplitAir units tested under your individual operating and site conditions. This creates transparency and confirms the unit's performance and energy consumption.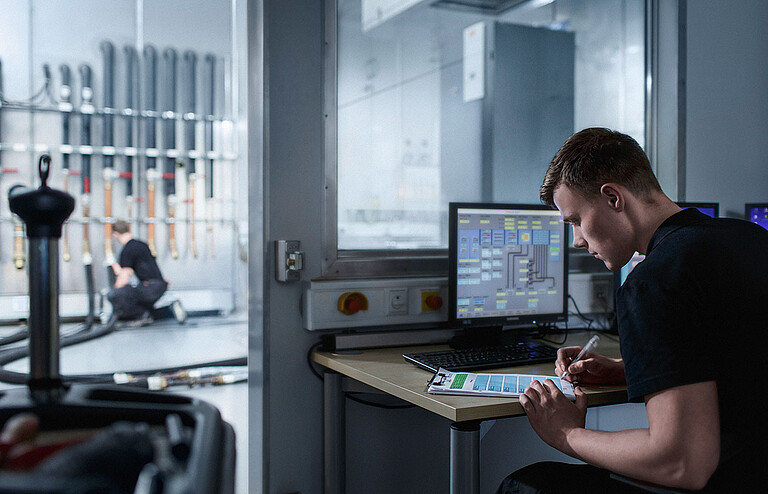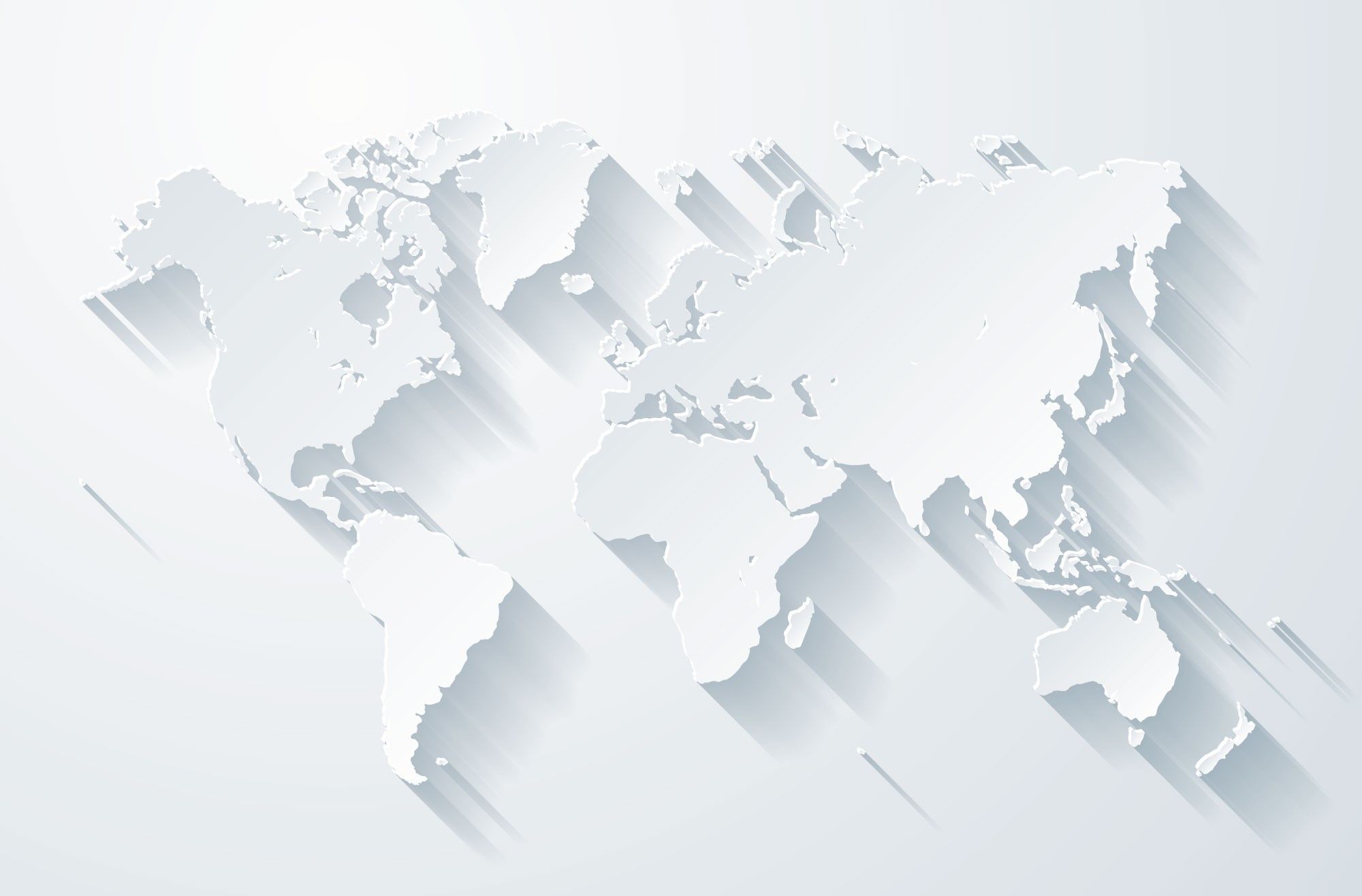 Please be aware that our product portfolio may vary in some countries. For more information on availability, please visit the respective country page of our subsidiaries.
Here you will find an overview of our locations.
Is the cooling solution you require not available in your region? Please feel free to contact us! Together we will find a solution - we look forward to hearing from you.
Back to Selection